Choir Contests
 The voices that sing the National Anthem every Monday morning have been working hard. 
   Choir is currently preparing for competitions. At the district competition on March 28th, choir will compete with solos and ensembles. Ensembles are small groups.
   Each group, solo and ensemble, will prepare a song that they will sing in front of judges. They can be rated one to three, one being the best score. If they score one, then they get to move onto state.
   Concert choir is competing at Willard on April 26th. They will compete against other large groups and schools.
   On April 30th, choir will travel to Worlds of Fun in Kansas City. At Worlds of Fun, they will compete and also spend the day at the park. 
   Choir is constantly working and improving. They are looking forward to what competitions have in store this season.
Less Problems, More Proposals
   With dance season, comes proposal season, and students always come up with the sweetest ways to ask their friends to the dance. Courtwarming is just around the corner and we want to feature these creative students.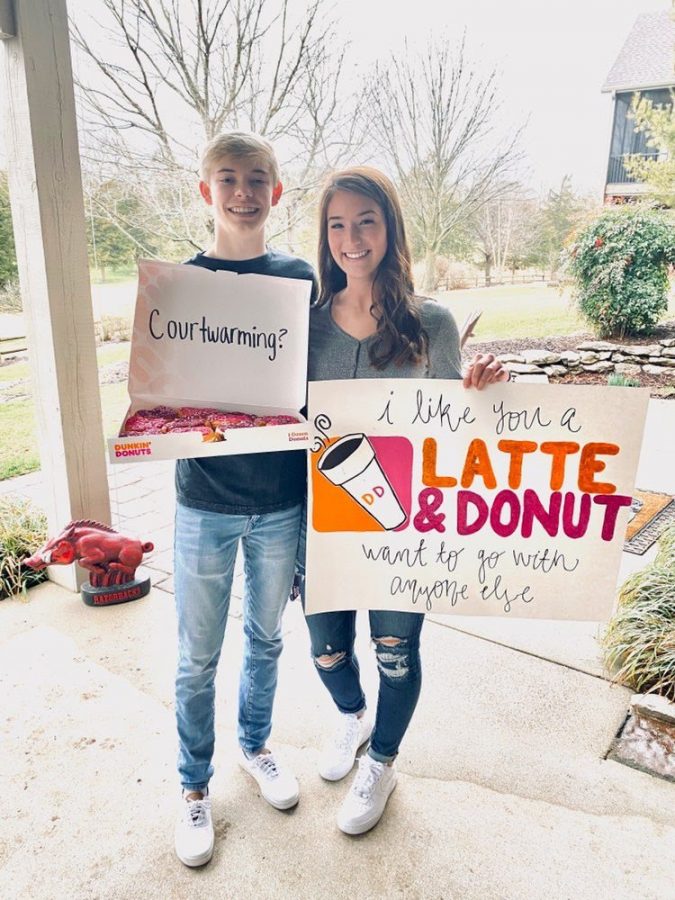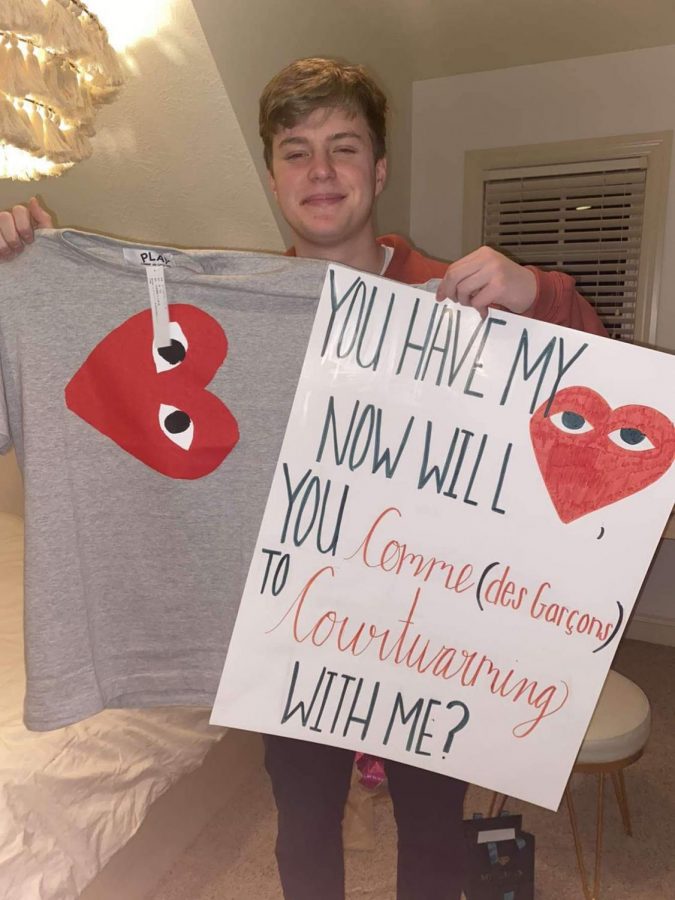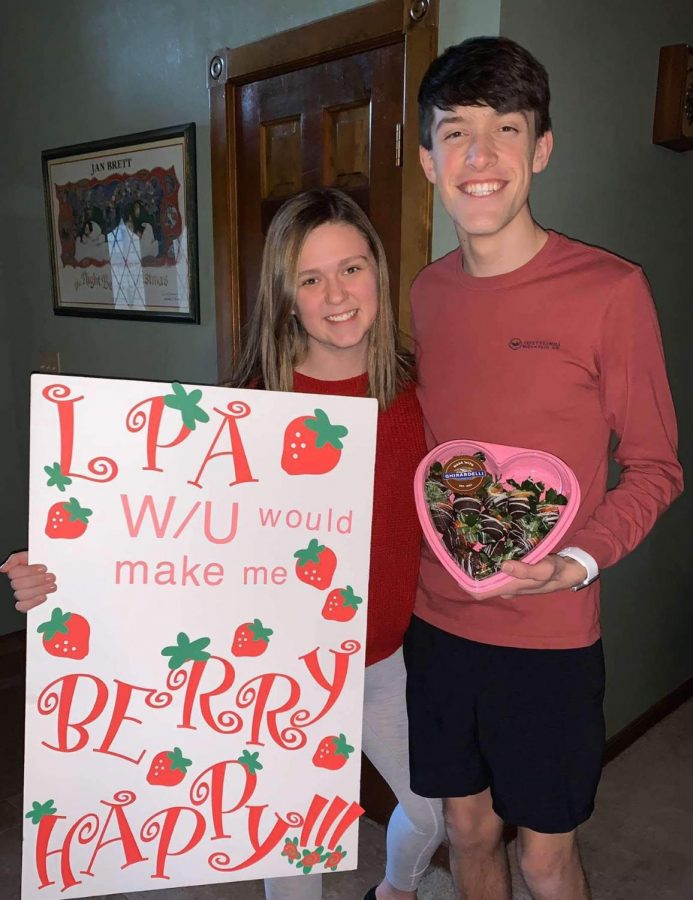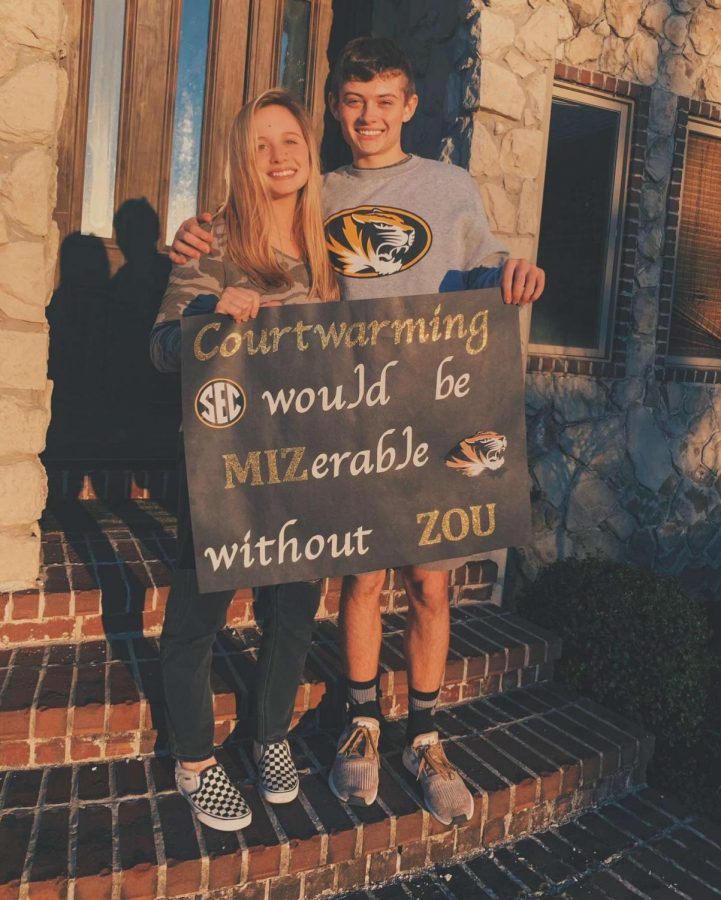 Golden Girls Take On the Sunshine State
The Golden Girls and their happy feet have a busy spring among them. They have lately been practicing for state and nationals, which are competitions that could win them titles. 
   In preparation for competitions, Golden Girls have their normal practices twice a week plus many more added on top of that. Their dances have been professionally choreographed and are cleaned to perfection.    
   The poms team is kicking off the season at Missouri State on January 25th. At this competition, they will compete against local schools with group dances and solo performances.
"My favorite thing about competing with my team is that "we did it" feeling after performing and how hype everything is," junior Aspen Lance said.
   Golden Girls compete at Nationals in Orlando, Florida, January 31st through February 2nd. At Nationals, the team competes against dance teams from across the country. Since they compete at Disney World, they also get the opportunity to venture throughout the parks while they are there.
   "I mainly look forward to Nationals. We get to have fun but also compete against the best teams in the nation," senior Acacia Simmons said.
   The poms team competes at State in Kansas City on February 29th. They have the chance to win a state title and compete against teams from all over Missouri. 
   Not only are these girls busy with competitions and practices, they also dance during halftime at each home basketball game and perform around Springfield at events such as Tournament of Champions and Springfield's Christmas Parade.
   "This is absolutely the busiest time of year when it comes to poms but it all pays off in the end and I make good memories with my teammates," Simmons said.
   As Golden Girls are quickly approaching competition season, they appreciate all of the student support they can get at games. 
   "We love to hear everyone in the stands cheer for us. It would be awesome to have that same support at competitions, especially Sugar Bears since it's in Springfield," Lance said.
HOSA Singo
  Health Occupation Students of America (HOSA), has been nothing short of busy this year. The nationally ranked club has spent time fundraising for the National Pediatric Cancer Foundation and helping get Kickapoo vaccinated with flu shots. 
   This holiday season, they are holding a Singo, which includes bingo and music. There will be hundreds of dollars worth in prizes to go towards the winners of Singo. Some of the sponsors are Cox Physical Therapy, Cabinet Concepts by Design, Sushi Village, and Springfield Marriage and Family Institution. 
   "The sponsors are donating items such as memory foam pillows, Alamo tickets, gift certificates, and more for prizes. We are hoping a lot of people come because it supports a good cause," junior HOSA officer, Lauren Link said.
  Singo will be held in the library on December 13th from 6 pm to 8 pm. Tickets are $10 and all of the money goes towards the National Pediatric Cancer Foundation. 
   Tickets will be for sale in Mrs. Jansen's room, s205. The tickets will be for sale until December 13th. Everyone is welcome to join the fun next Friday night.