Diana Shares her Senior Photo Do's and Don'ts
Now that the senior ads due date is upon us, I look forward to seeing the avalanche of tacky photos of our little babies getting ready to graduate.
Hang on for a minute...we're trying to find some more stories you might like.
Do: look off screen
Looking away from the camera can be an easy way to make your photos more dynamic, and you get to show off different angles of your face.  Try looking slightly to the left or right or tell your photographer to move around in order to achieve this look.
Don't: show me the bottoms of your nasty feet
Why would you want to broadcast the ugliest part of your body? Senior photos are about your beautiful face and how much you've grown since the beginning of your school career.  I don't like your feet; I don't want to see them.

Do: get the hell out of the water, what are you, a fish or something
This just makes me anxious.  You're getting your pretty dress all mossy and covered in fish crap.  Unless you're on the swim team and you're wearing a swimming suit, this is not appropriate, cute, or creative.  Stay on dry land and keep mud out of your panties, for the sake of all of us.
Don't: wear your favorite quirky graphic tee
Senior photos are supposed to look nice.  It may be just me, but nothing about a T-shirt screams "nice."  Shirts that show school spirit or advertise a certain sport or  group are fulfilling a real purpose, but your favorite superhero does not belong in a senior photo.
Do: get away from those freaking train tracks
Train tracks in the background are not only tacky and overdone; it's illegal to shoot on private railroads.  The dangers are much larger than most would realize, and ABC news explained in an interview with a Virginia road foreman that it is difficult to judge the speed of a train when it is approaching from the front, and that more people are getting hit by trains every year.  Save yourself: save your life and your reputation and don't take photos on the train tracks.
Don't: use those stupid numbers; I don't care what year you graduate
We all know what year it is.  And if you have trouble remembering what year it is that you graduated, try writing it on the back of the photo.  There is nothing creative or cute about incorporating the date into the photo.  It only makes me think that you're a forgetful ditz who can't remember one of the most important days of your life.
Do: try out intricate poses
Dynamic poses add visual interest to the photo to break the monotony of senior photos.  Play around with the environment and try out different poses to show better showcase yourself.
Don't: get too creative with the poses
Is that comfortable, sweetie?  Don't try anything that makes it look like your body is bending in ways that your body shouldn't bend.  It's distracting from your demure, delicate features and grace.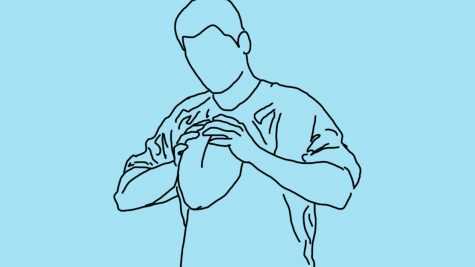 Do: keep the props to a minimum
Some props are good! They help showcase the parts of yourself that you have dedicated most time to or that you're most proud of.  But they shouldn't be the dominant aspect of the image.  YOU are the most important part of your senior photos, not your favorite book or your tennis racket or your cleats.
Don't: teeter around in those platform heels that you haven't learned to walk in
Wear clothes that make you comfortable!  Senior photos should be a realistic expectation of how you typically dress so that you can preserve the time when you were in high school forever.  There's nothing wrong with dressing up, but those platforms make me fear for the safety of your ankles, dear.