Senioritis
   If you are anything like me you didn't know that this was a real thing, or a thing at all till you finally got to the last year of high school. I truly didn't know it was a thing but I saw how it can affect you. I haven't liked school or wasn't pumped to come in since I was in back in early middle school. Now with the years of our high school years coming to an end I know, we are all ready to be done with all the drama, negativity, stress, and every other thing that you have every piled onto yourself through the years. We have all had our moments when we wish to drop out or give up with no motivation, but that, that is senioritis in its truest form.
   I have been here maybe about two fifths of the time that we are supposed to be here. This isn't because I think it's hard, or that I  don't want to do the work, it's just that I am simply…… done.
   This might not be true for all seniors and some even have the urge to push harder than ever and take the hardest classes they can but in reality, there are just so many filler classes that DON'T HELP US IN THE FUTURE. Personal finance is one of the only classes I know for a fact I will use in my adult life. 
   This isn't a rant as it may seem but hopefully an eye opener to teachers and staff so students can find a love for school like teachers have the love to teach. The matter of fact is that school wears on all of us, students or staff, it's gotten to us many times and in the end, it will get to you. What we need to understand tho is the fact that you have to be the one to power through it or sit back and coast like I have fallen to do.
Stressed For School
   Counselors are constantly reminding us that honors or advanced classes are good. They help us get ahead, they will look good on our resumes, but at what cost?
   The Pew Research Center explains that in 2018, 70% of teens think that depression and anxiety are a problem among their peers and still, they are pushed to constantly do better, be better, and achieve more.
   The pressure to be in all honors and still be in 300 clubs, sports and activities is overwhelming. On top of that, there is an obligation to have a job and a social life and then still find time for ourselves.
  At the end of the day, the time just doesn't check out and for some people, college is not even an option. 
   Counselors make it seem like it is the only real post-high school plan and do everything to gear our education towards it. 
   Schools need to show us that there are options outside of college; there is the military, there are two-year associate programs for people wanting to go into the workforce.
   The stress and anxiety of high school shouldn't be forced on everyone– no matter what counselors say. 
The Taste Of Water
  Imagine this, it's between classes and you only have five minutes to get a drink and get to class. Knowing which fountain to go to can save you a few seconds of those valuable five minutes. Through a set of rigorous tests and an official chart, I'm going to tell you where to get the best water in our school.
     Eighteen fountains make up what most students can easily access in between classes. Fountains next to each other were rated together and their scores then averaged. This means only twelve fountains are up for the true title of the best fountain.
   Let's start with the categories I went through to figure out the best water fountain. 
    I first started with the coldness of the water. After a long day getting a cold drink can make all the difference. On a scale from one to five, there were many fountains that achieved a perfect score.
 Fountains near the first floor science wing and first floor history wing have some of the coldest water. Another honorable mention would be the fountain near the concessions stand.
   The water there is crisp and cold, but did not reach the top of the ranks due to deficits in other categories.
   The next of the categories I choose to rank the fountains was accessibility. Some fountains were immediately disqualified for being in places an average student cannot get to.
   Depending on what class you're in or traveling to could change the accessibility for you. For this, I went with fountains that weren't meant for certain classes or too far from the rest of the school.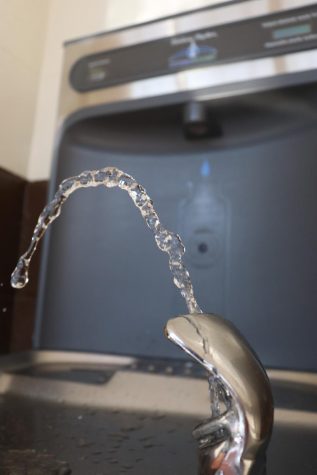 My next category was the presentation. This severely lowered the scores of different fountains. Small chunks of food in the drain or unfortunately placed trashcans can ruin a good hydration experience.
   This caused fountains in the commons, near the gym, and on the second floor near room 244 to lose a majority of their points. 
   Next is taste. Some people might say that water is tasteless, but I would have to disagree. Water can taste metallic, dirty, and even stale. So, when picking the perfect water fountain, the taste was a big concern.
   The second floor science wing and second floor English wing fountains had a crisp, clean taste that left me feeling refreshed.
   Finally, the last of my categories was pressure. When you have to touch the spout the water comes out of to get a drink, it leaves you feeling grossed out. For this, I recommend the first floor science wing or the fountain near the concessions stand.
   There was one fountain that had everything I was looking for in a quick drink. With five in temperature, accessibility, presentation, and taste the second floor math hallway had the best water. With a 4.8 rating, as the water pressure lost a single point, it's the best fountain in school.
   Next time you're in need of a quick drink and have time to walk to any fountain, the math hall will be waiting. 
Apex vs Fortnite
As most already know, Fortnite was easily the most popular game of 2018. Just recently a battle royal game by the name Apex Legends that is also free to download and play became available to the public on .Battle royale games are games that you fight till only a winner stands so there is only one winner compared to other shooter games like call of duty or halo that you can play free for all, team deathmatch, and etc. As 2019 started fortnite was still roaring with users but Apexs launch has stolen quite a few Fortnite users. When it comes to Apex, the main question the users have is will it also go cross platform like Fortnite? This means will they make it able for xbox users to play with pc and ps4 friends and vise versa. In an interview with euorogamer, A website focused on video game journalism the lead producer Drew McCoy confirmed that cross play for Apex Legends is in the works and will be coming during the games lifespan. This is great news to its fans and will continue to make this game more popular and compete with Fortnite better. In my opinion Fortnite is the better game because of getting new seasons and new characters to unlock makes the game more exciting for me. I also play with a lot of friends that have xbox and apex is not yet compatible so i will continue to play fortnite till apex goes cross platform. I know what to expect in fortnite considering I have seen playing it for close to a year now.
While apex is a whole new game to learn and get the hang of i am going to continue bettering my fortnite skills. One major difference between the two is in Fortnite you can drop in to the map by yourself, with a partner or in a squad, Meaning when the game starts you are flying in a plane and have to parachute out to start the game, landing wherever you would like. In Apex your only option is to drop in as a team of three. Another huge difference in fortnite you have the ability to build walls, ramps and roofs to protect yourself when someone is shooting at you. At first i did not like this but grew to like it as I learned that it will protect and keep me alive. When landing to load up in fortnite you then search houses for chests, guns, ammo, wood, brick, and metal, you can get these materials by using you sword to chop down the trees, walls, rocks etc. In apex the only way to get your supplies is by opening supply bins and picking stuff up of the ground in houses. I like playing both of the games but at the end of the day i would rather play fortnite because I have more fun and am better at Fortnite than Apex.
thank u, next
When the weight of the world gets too heavy what do you do? For Ariana Grande, you pick yourself up and run to the studio. To kick off the new year, Grande released her fifth studio album Thank U, Next. Released just six months after her fourth album Sweetener, Thank U, Next sets the tone with pop songs filled with wants, needs, and emotional relief. The albums lead single "Thank U, Next" was the fastest song in history to reach 100 million streams and spent most weeks at No.1 by a female artist (4 weeks). Tracks go from wanting desire without commitment (bloodline), missing someone you've lost (ghostin'), making someone out to be better than they really are (In my head),
to interrupting relationships out of pure boredom (break up with your girlfriend, i'm bored). Songs like ghostin' will have you reminiscing on your past lovers with lyrics like "He just comes to visit me/when I'm dreaming every now and then,". More upbeat songs like NASA will have you dancing to the thought of needing space. Imagine is track No.1 on the album that illustrates the world revolving around a couple, as if they are the only two around. Overall, this album will have you celebrating your self worth and journey. When I think of this album the word that comes to mind is karma. No specific karma, good nor bad. I would recommend listening to this album on the days you need to pick yourself up and move on.
Springfield Food Leader
Takeout food is a large part of our everyday lives. Being on the move for most of us means either McDonald's , Wendy's, or another large fast food chain. With a simple call ahead most restaurants will put together a carry out, or to go order, which could be a much healthier option other than the fast food restaurants on every corner. The Springfield Food Leader reviewed Yum Yum Bowl, Hinode, City Butcher, and Houlihan's. We ordered two meals from each of the restaurants. The majority of these restaurants prioritize sit down customers, but we ordered all our food for carry out, but made sure to take note of freshness, taste, and customer service. Yum Yum Bowl was the first restaurant we reviewed, they are located at 4808, 706 Battlefield Rd, Springfield, MO 65807, or you can reach them at 417-882-3644. We ordered Yum Yum bowl over the phone and then went to pick it up. When we showed up at the restaurant about 15 minutes later, the food was almost ready for us. The girl who was working at the front counter was very nice and treated us with kindness and professionalisim. The two meals we ordered from Yum Yum Bowl were the orange chicken with fried rice and the bourbon chicken with steamed rice. The so called "bourbon" chicken had good texture and was not dry at all, but the flavor was not there. The bourbon flavor that was supposed to be infused in the meat was basically non existent. Everyone who sampled the chicken said that it was very bland, and the chicken almost tasted like it had the aroma of carrots and other assorted vegetables with it. The steamed rice that came with the bourbon chicken was actually pretty decent, a tad over cooked, but as a side dish it did its job. The orange chicken was cooked similar to the bourbon, very moist and tender. The orange chicken was very flavorful unlike the bourbon, which in our opinion wasn't a good thing. The chicken was drowned in a processed orange flavored sauce which almost gave a similar flavor of orange fruit snacks. The sauce; very candy tasting, really did not have much of a bite to it, as orange chicken generally does. Fried rice was the side that came with the the orange chicken. The fried rice really lacked the typical fried rice flavor, it tasted more like the steamed rice they serve, but doused in soy sauce. Fried rice traditionally is served with vegetables and egg mixed in which really is what gives it the distinct flavor, the fried rice at Yum Yum bowl on the other hand did not. Hinode The second restaurant we reviewed was Hinode which is located at 4301 S National Ave, Springfield, MO 65810 and can be reached at 417-877-1777. The two meals ordered at Hinode where the Chicken and the Sirloin steak lunch specials. When we showed up at Hinode, we had already called in and we ended up waiting for a while. We walked in and we talked to the hostess who barely smiled at us. We thought she was a little rude, and did not want to take care of us. Once we paid and we were waiting she did not say anything else to us, and then we got our food and left. The chicken in the chicken special was somewhat dry. The sauce that it was in was a very good teriyaki, so it leveled out the score for the dry chicken. The chicken portion was also very small, so there was not as much food given compared to Yum Yum Bowl. The sirloin steak in the other special we ordered was cooked to a perfect medium. Whatever sauce the steak was marinated in was phenomenal, we practically drank the juice to figure out what was in it, we could only detect garlic and teriyaki. The sirloin steak well exceeded expectations. The food at Hinode did come with more sides, both the chicken and the steak came with real fried rice, noodles, and vegetables. The fried rice was delicious and was completely a breath of fresh air compared to Yum Yum Bowl. The noodles were also delicious, they were cooked with butter, garlic, salt, and pepper. They were a great side for this dish. The vegetables were crunchy and were in the same sauce as the chicken which tied the whole meal together. When comparing these two meals which are in the same category of food, Hinode definitely won the prize. The food was great and even though the service did not match the food quality, the food made up for it. We've been to Asia with hinode and Yum Yum bowl, now we are headed over to Italy by visiting Bambinos Cafe located at 2810 Battlefield Rd Suite D, Springfield, MO 65804, or reachable at 417-881-4442. Bambinos At Bambinos we ordered two dishes as well, the toasted ravioli (a midwestern delicacy) and "The Bambino", and every order at Bambinos is served with a side of sliced bread.
Starting off with the Toasted ravioli, and I'll have to admit I was slightly disappointed with what I had received. The ravioli is one of the meat filled variety. I was slightly disappointed by that fact. The breading on the ravioli was nothing special, for a restaurant that claims to be the best italian in Springfield, they could step up their toasted rav game. To top it off, the ravioli was overcooked and even burnt on the bottom. The marinara sauce served with it was really watery and did not have many different elements of taste. My ravioli experience at Bambinos was sub par to say the least. The second dish was a pasta called "The bambino", a Cavatelli pasta cooked in a stellar meat and tomato sauce with and endless depth of flavor, the dish was even topped off with melted provel cheese, which added to the flavor. The sauce was seasoned well with hints of garlic and chopped onion. The meat sauce didn't skimp out on the meat portion of the sauce either, making this meal extremely hearty. The pasta was cooked perfectly al dente to add to how amazing this dish was. The addition of the melted cheese and toasted provel cheese on the top really made this the type of food that will stick to your ribs and remind you of grandmas cooking. HEAVY STATEMENT ALERT, this was the best pasta dish I have ever eaten. To finish out my review of Bambinos, I have got to say the toasted rav was below expectations, the pasta was amazing in every sense of the word and the service was decent at best. After being to Asia twice with a journey to Yum Yum bowl and Hinode, then heading over to Italy with a visit to Bambinos Cafe, we are finally taking a trip back to American with some good old fashioned BBQ from City Butcher and Barbeque. They are located at 3650 S Campbell Ave, Springfield, MO 65807 and can be reached at 417-720-1113. City Butcher At City butcher you can only make call in orders before 10:30 AM, so unless you call in before, then hopefully it is your lucky day and they still have meat whenever you come in. We actually ordered three items here because the sandwiches did not come with sides so we got a medium container of coleslaw along with a brisket sandwich and a burnt ends sandwich. Getting things rolling let's start off with the coleslaw. Just like most coleslaws it was made with cabbage, vinegar, mustard, mayo and some spices. I thought personally that there wasn't enough flavor and the cabbage really overpowered the sauce and traditional flavor of coleslaw. Even though the coleslaw was not very flavorful, the lettuce was crunchy and wasn't impossible to eat. The brisket and the burnt ends where very similar, the only difference being that the burnt ends are a typically fatter chunk of meat adding to the flavor, and the charred crust around the meat. On the burnt ends there was also a lot of added seasoning which made for a bolder taste. Both the brisket and burnt ends where smoked to perfection and where as tender as could be, you could even see the smoke ring around the exterior of the meat proving it's been cooked low and slow for hours. The seasoning is obviously a black pepper base and gave the meat another great spicy flavor. The bun both sandwiches were served on was a buttery flavored bun, I mean its a bun, it did its job, held the meat. Since the meat was so delicious, I think that the bun should have been higher quality. It was just a regular hamburger bun. The flavor all in all was so amazing, barbeque sauce was not even needed, all though the sauce they served had a nice mild spicy to it and was extremely good. The downside to this sauce (besides the fact it was not needed) was it had all most a jelly like consistency. All in all City butcher did not disappoint and holds true to what I've been told, the best barbeque in Springfield. Not to mention as soon as I walked into the door I was greeted with a smile. Overall, we were able to eat some very good food and the restaurants overall did a very good job. They all gave us the right food, it had somewhat of a decent flavor, and all of the workers were very kind to us. Even though we did not enjoy some dishes, the overall experience was very pleasant and positive, and I would definitely try all of these restaurants again.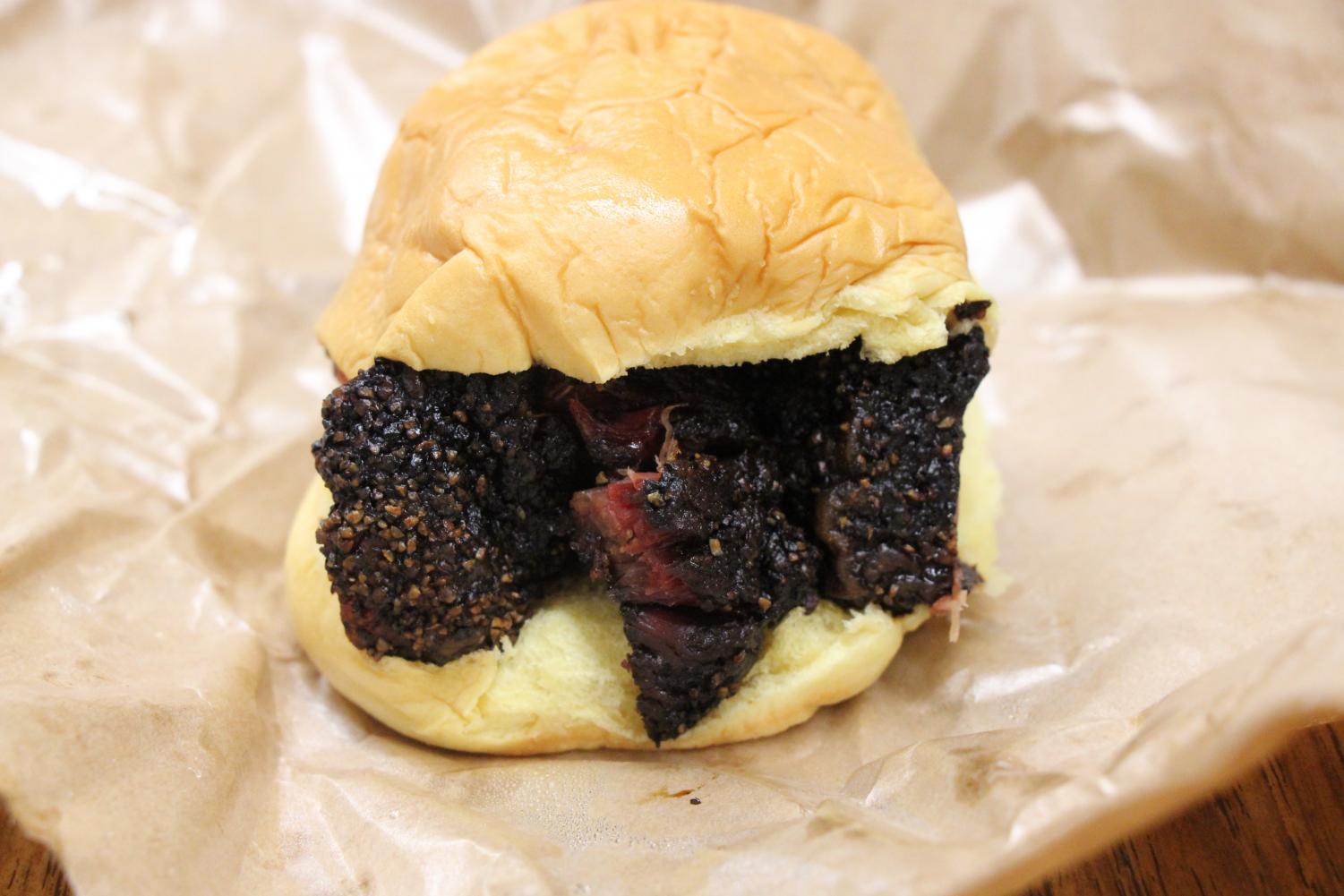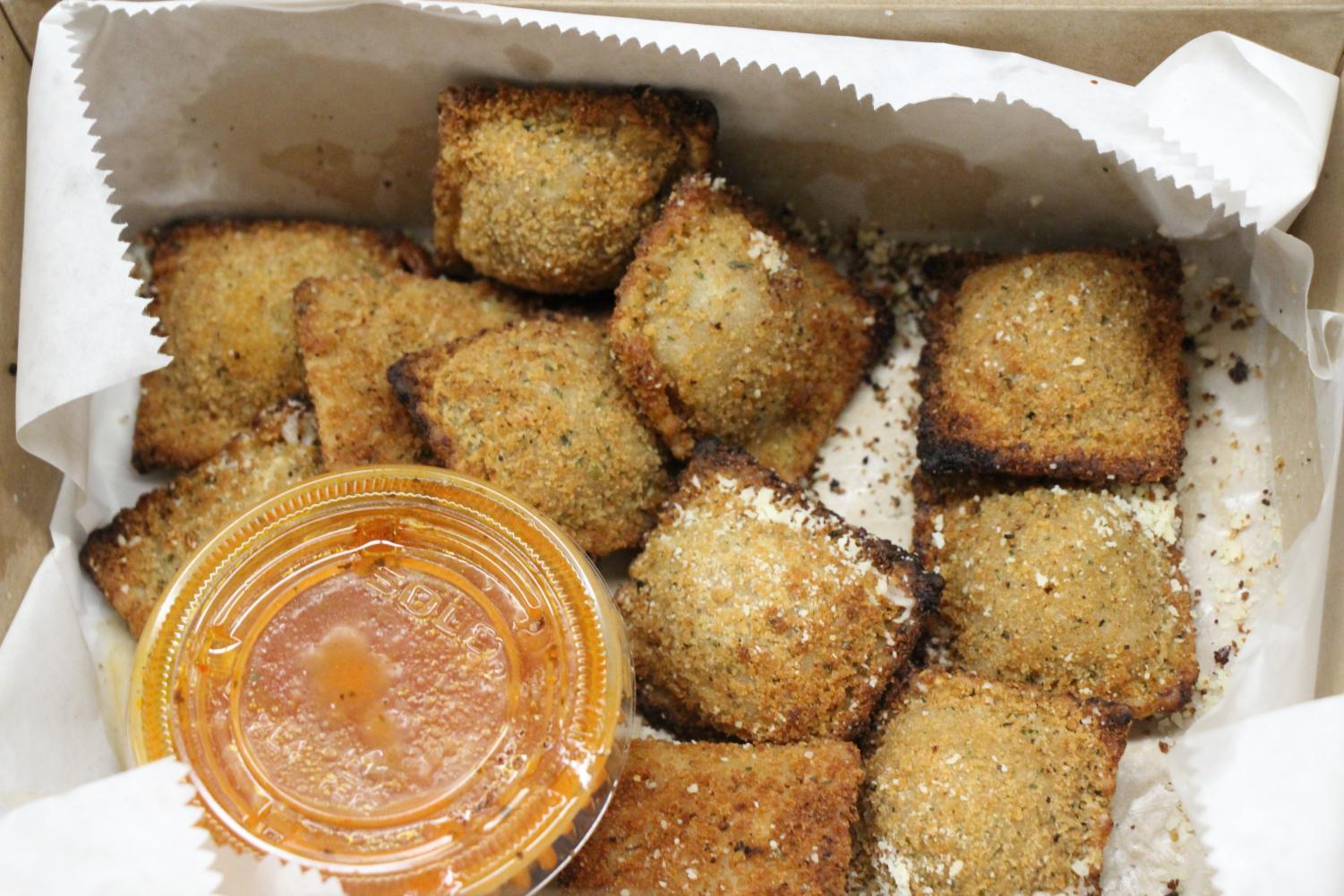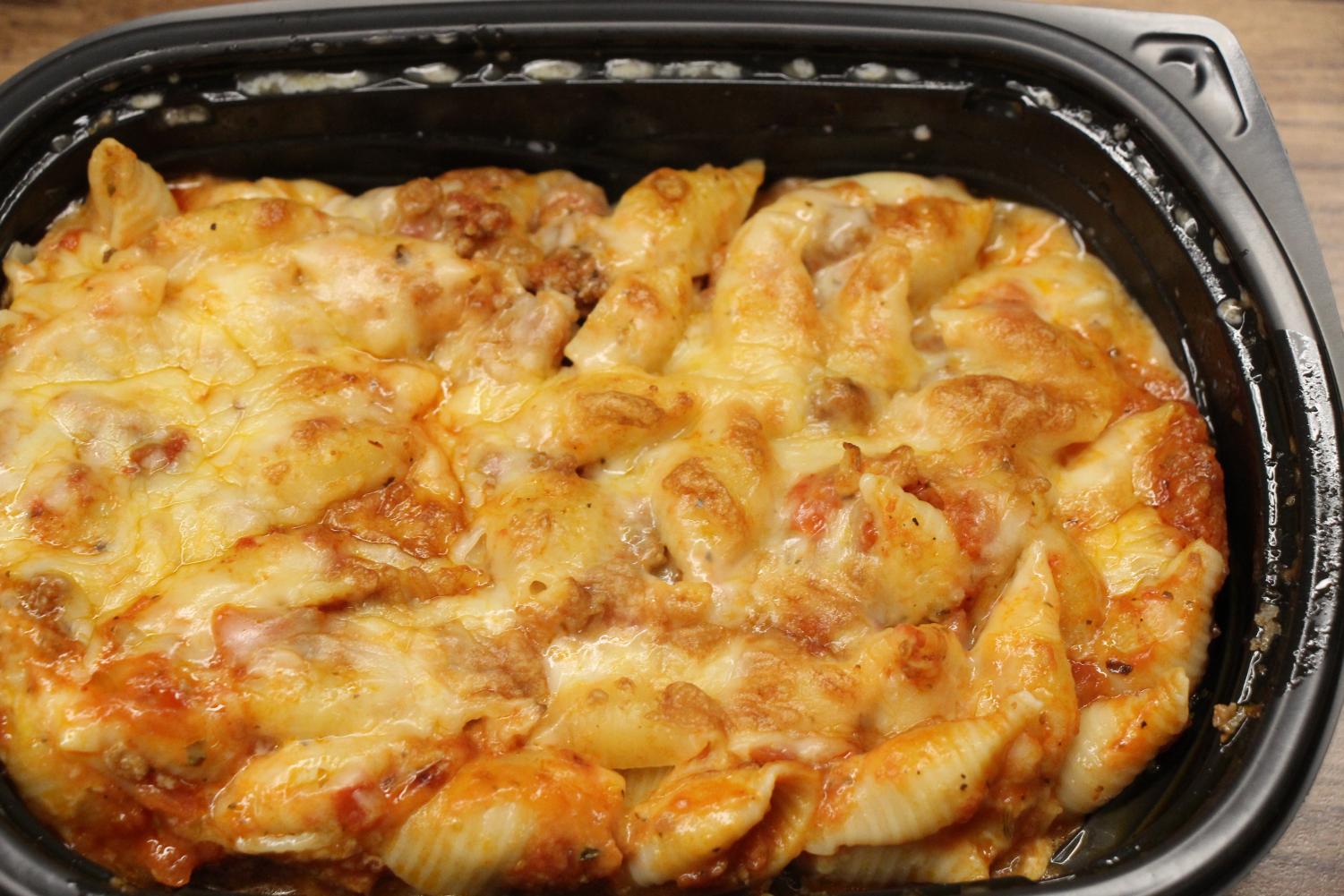 Cry Pretty
Photo Courtesy of Tribune News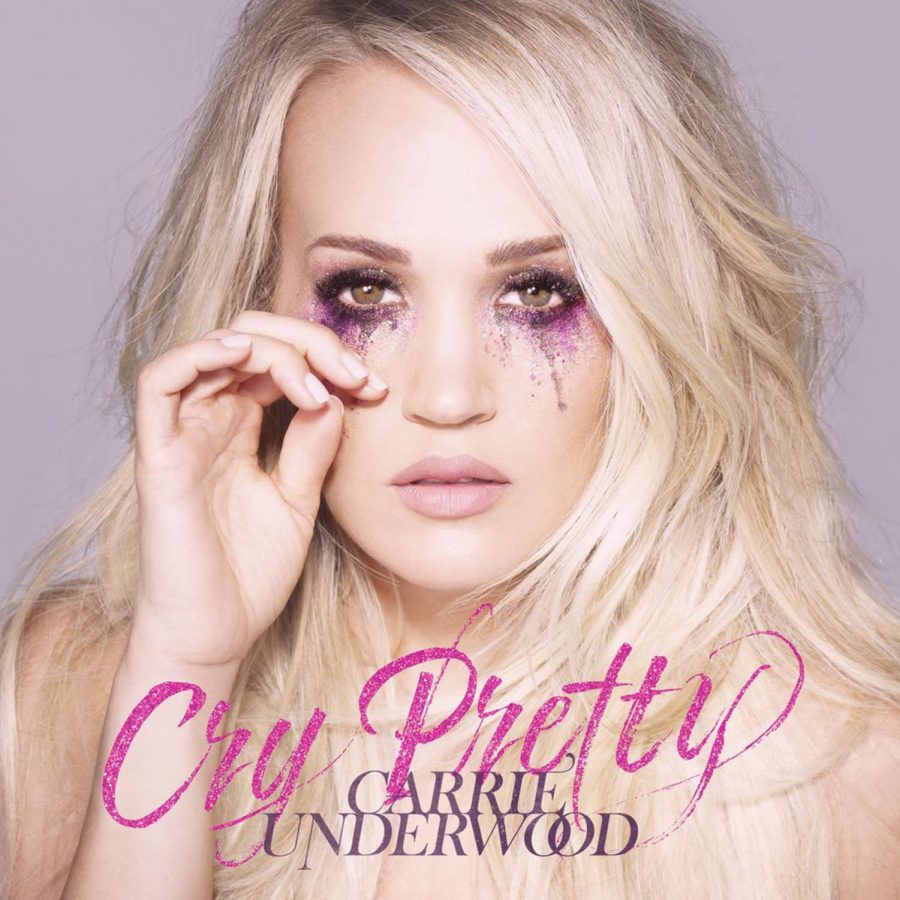 A country singer, Carrie Underwood, released her sixth studio album, Cry Pretty, on September 14, 2018. The album consist of 13 songs. They are soulful and full of meaning. The songs show another part of Carrie that most fans are not use to seeing. Not all of the songs have music videos, but you still feel the meaning in each word she sings. The songs Bullet and Love Wins are definitely the most inspirational, and the words convey messages still talked about today. These topics consist of gay rights and gun violence. In today's climate talking about these issues is important because it helps
open the minds of people in society, and brings light to some major issues. The album has taken some political risk, but nonetheless the songs aren't just about the country, roads and drinking that most stereotypical country music holds, they're about love and convey real meaning, but Carrie keeps her country style and full throat voice. I'm not a big fan of country music. I've never listen to it, but I decided to try something different. And I was pleasantly surprised. If you're a fan of country music and songs with what, I believe, are meaningful and full of life, I highly recommend the album Cry Pretty.
Swimming
In his fifth and final studio album, the late Mac Miller drowns the listener in captivating songs of R&B, soul, jazz rap about heartbreak, self love, and healing. But do not be mistaken, this is not a breakup album.
"I'm just talking about things that I'm proud of myself for, things I'm afraid of, or things that are just thoughts and emotions," he told Beats 1 host Zane Lowe.
The whole album itself, flows at the same pace and keeps you listening. The leading single, Self Care tells how Miller is overcoming struggles and making the decision to treat himself right.
The emotional and nostalgic feel of 2009 with a beautiful orchestra playing at the beginning will have you reminiscing on the past.
More upbeat songs like What's the use? , which has a subtle cameo of Snoop Dogg, tells how Miller is dealing with personal devastation.
The title goes wonderfully with the album as a whole, the album flows you along song to song, each telling a story and has important meaning behind each one. Overall, the word that comes to mind when I listen to this album is patience, I'm not quite sure how to explain why but maybe because the album seems to keep you calm and focused, even the upbeat songs. I would highly recommend listening to Swimming on your lowest, chillest, or simply days you just need to be in your head.
Sierra Burgess Really Is A Loser
The Netflix original movie Sierra Burgess Is a Loser was supposed to be a homage to every self conscious girl who feels like they have no purpose or have no idea who they are. Instead, the movie portrayed its main character, Sierra Burgess as a vindictive and manipulative loner whose only purpose in life is to win the heart of a boy. Sierra is the basic stereotype for this sort of character. She has good grades, is in band, has one friend, who is just as nerdy as her, and she is bullied for every step she takes. She is even played by a plus sized actress, which is a step up for the teen film industry. When we first meet Sierra, she is going through what most high school seniors go through, college stress. Her counselor asks her the question of "What is Sierra Burgess?" but Sierra has no answer, causing her to stress. Her counselor suggests she takes up tutoring, so that her applications stand out. That's when she decided to put her number around the school. When the head mean girl of the school, Veronica, decides to give Sierra's number to a cute guy as a joke because he has "loser friends," things start to take off. Sierra gets a mystery text, It happens to be Jamey, the cute boy. Sierra has no idea why or how this boy has her number but she plays along, hoping that it isn't all too good to be true.
When Jamey calls her Veronica it is all clear and Sierra is crushed. She decides to play along anyway. The movie tries to justify Veronica's horrific bullying with the fact that her mom is plus sized and her dad left. The mom is just a coverup for trying to be a 'diverse' movie and giving a mean spirited girl a scapegoat. The main problem I have with this movie is that it glorifies the act of catfishing. Catfishing is pretending to be someone else, and engaging in a fantasy that could eventually lead to emotional harm for both involved. Sierra is catfishing Jamey into believing that she is Veronica, when in fact she is not. Jamey eventually asks "Veronica" to FaceTime and (Sierra being an idiot) says yes. Coincidentally, the real Veronica ends up needing a tutor and Sierra offers to help her in exchange for a favor. Her plan is to FaceTime Jamey with Veronica's face, but with Sierra's voice in the background. When Sierra says something, Veronica acts like it is lagging. The FaceTime ends up being a success, and the catfishing continues. Overall, this movie was trying to send a major message to teenagers that you don't have to be the most beautiful, skinny, or the most popular to win the favor of people, but it ended up being like every other Netflix original, with the same cast, bad acting, and the glorification of nasty internet ways.
Kneeling For Nothing
I do not support making Colin Kaepernick the face of the Nike campaign. I personally believe that it is disrespectful and a spit in the face to the men and women that serve and have served our great country under the flag and National Anthem. However, I don't believe that Kaepernick intended for it to be viewed as disrespectful. I think that he just wanted to do something to get the NFL talking about him again because he is not a very good quarterback and he was probably going to get traded. No matter the intended outcome of his actions I do realize that he was just exercising his right to protest, I just don't agree with the way he went about it. I am truly glad that he used his "celebrity" status to stand up for something that he believes in.
Honestly though, I don't think that he is the right person to speak for the "oppressed black people and people of color" since he grew up in a white household and he did make it into the NFL so he wasn't too oppressed if you ask me. Also, for Nike to name him as the face of their ad under the phrase "stand up for what you believe in, even if it means losing everything" is ironic. He DID NOT lose everything! He simply lost one overpaid job for another. That is not everything when there are people dodging bullets on a war front, hiding from the government in order to go to school, and when many people don't have houses, food, or drinkable water. Kaepernick used his status and the issues of the world to benefit himself and Nike helped him to do so when they endorsed him.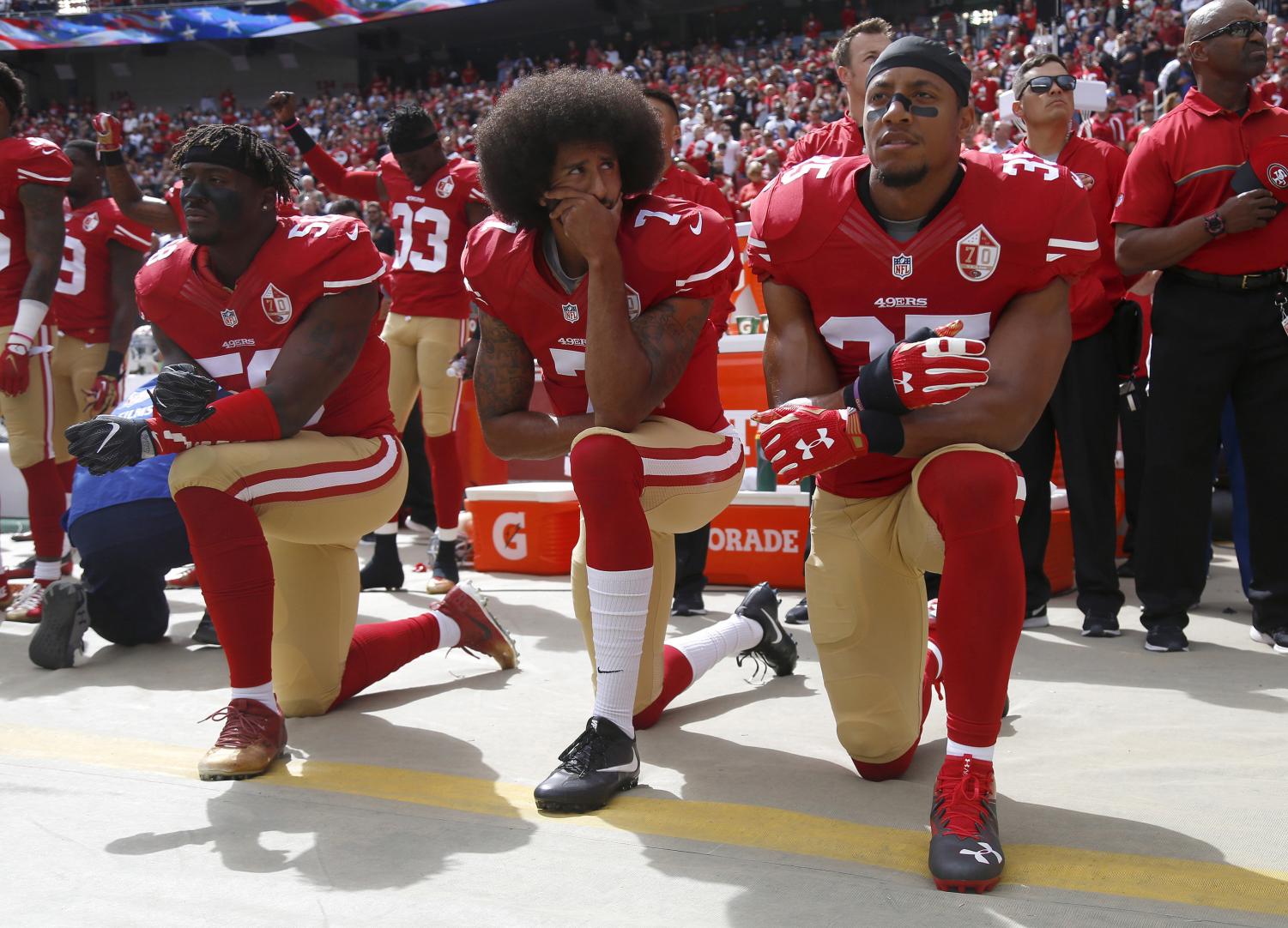 A To Z Conspiracy: Area 51
Whats really going on behind the closed gates of Area 51?
By ZACH ARNOLD AND AARON SAWCHAK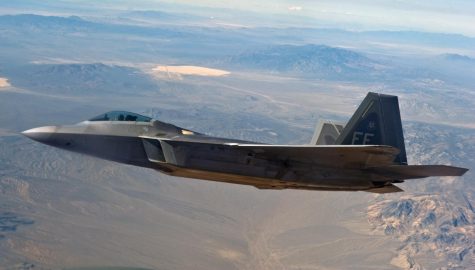 The U.S we're  conducting low flying planes for recon missions about one hundred and fifty six miles from Las Vegas in Nevada in the early 1950's. The constant  fear of being spotted and shot down led President Eisenhower to authorize the development of a top secret high altitude recon aircraft project called the U-2. This required a remote area not visible by spies or civilians. Area 51 was perfect for this.
  The sheehan family owned a groom mine property overlooking the secret base Area 51. The family no longer owns the title to the property that the family owned for one hundred and thirty years. The Federal government took the deed through eminent domain after offering the Sheehan family $333,000 which they thought was extremely low. The family has still not been paid for the land but are very prepared to fight in a jury trial.. Sheehan told Fox News that Air Force officials started showing up unannounced on the property in the early 1940s and 1950s to intimidate his grandparents. His family made complaints to the Air Force but nothing ever happened. After the Air Force confiscated the property on September 16, 2015, the family had three experts appraise the property. Each appraiser noticed its unique value and came to a conclusion that the land was worth 44 million to 116 million dollars.
  In contrast to commercial airliners, which can fly at altitudes of around 30,000 feet, U-2 planes could reach heights of 60,000 feet. This led to the misconception that U-2's were extraterrestrial flying objects. With Air force officials knowing these  sightings were actually U-2 tests they decided to cover this up by saying that these sightings were "natural phenomena" and "high altitude weather research planes". The CIA officially acknowledged the existence and location of this base in 2013. In July 1947, the military sensationally announced in a press meeting that they had found the remains of a crashed flying saucer in the desert. The following day they retracted their statement saying that it was a U.S air force air balloon. Sheriff Jess Slaughter and Deputy Sheriff Charles Fogus were on duty the night of the incident.
  In the interview with Sheriff Fogus he claimed that  he saw a flying object smash into the side of a river bed. The object was "100 feet" across. "When we got there the land was covered with soldiers and they were hauling a big creature,I saw the legs and feet on some of them and they looked like our feet.
  After the Soviets took people to the moon the USA felt pressured to do the same. Not having the technology that the USSR had, the Americans were desperate to get someone to the moon. Area 51 was the best place they could find to fake the moon landing. When Neil Armstrong planted the American Flag  in the dirt, the flag started to wave like there was a breeze.
Christmas Cookies
 As thanksgiving comes to an end family and friends start to think about getting ready for christmas one of the most celebrated american holidays.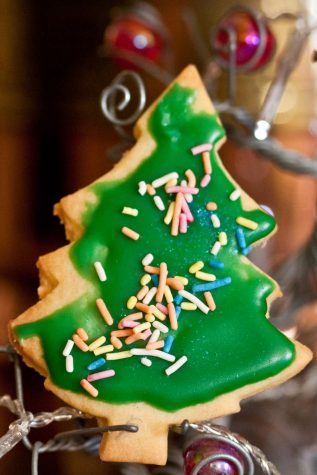 Making christmas foods and goodies is one amazing way to have some fun in the kitchen around the holidays.
Making sugar cookies: ingredients- 2 ¾ cups all purpose flour, 1 teaspoon baking soda, ½ teaspoon baking powder, 1 cup of butter-softened, 1 ½ cups white sugar, 1 egg, 1 teaspoon vanilla extract. Directions: 1) preheat oven to 375 degrees. In a small bowl stir together flour, baking soda, and baking powder. 2) In a large bowl, cream the butter and sugar together until smooth. Beat in egg and vanilla. Gradually blend in the dry ingredients. Roll rounded teaspoons of dough into balls, and place onto ungreased cookie sheets. 3) Bake eight to ten minutes in the preheated oven, or until golden. Let stand on cookie sheet two minutes before removing to cool on wire racks.
  How to make royal icing; Ingredients- three tablespoons of meringue powder, six tablespoons of water, and four cups of sifted confectioners sugar. Next you are going to beat all ingredients together on low for seven to ten minutes or until icing forms peaks. Keep icing covered with a wet kitchen towel to keep icing from drying out.
  After making these cookies and adding the royal icing i decided to try them and give them a rate from one to ten. I give these cookies a solid eight because they are very good and i couldn't stop at just one cookie. The icing really added a perfect flavor to the sugar cookie.
Source for recipe: allrecipes.com