Spring Break Activities
Are you finding yourself without Spring Break plans? If so, there are plenty of activities available in town.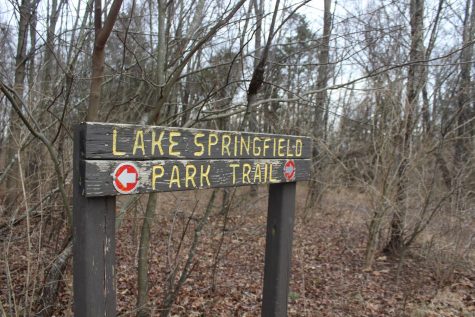 Springfield Lake
With this shockingly warm March weather, there is no excuse to not be outdoors. There are various activities to do on the lake like fishing, kayaking, hammocking, or even hiking the Springfield Lake trail.
Bowling
Bowling is an easy and inclusive way to socialize with friends. Andy B's, Sunshine Lanes, and Enterprise Park Lanes are highly rated bowling alleys in the Springfield area.
Wonders of Wildlife
If you have not yet gotten the chance to visit Wonders of Wildlife, this conservation themed museum is waiting for you. Treat yourself to a $40 educational attraction that will not disappoint.
Volunteer
Volunteering is a great way to pass time, helping out our community benefits so many people. This can include tasks as simple as picking up trash around town, donating blood at the community blood center, or even taking it one step farther and researching your own place to volunteer like The Kitchen, Inc., for example.
Safely Hang out with Friends
Socializing with friends and family is always a good way to take your mind off of school, or work, etc. Hosting a small, safe, gathering might be the way to go. If you are looking for ways to spice things up, consider having a "Dip Party" where everyone offers to bring a different kind of sweet or savory dip.
Busiek State Park
Busiek State Park is a forest and wildlife area just south of Springfield offering activities such as camping, hiking, biking, and contains a shooting range, all productive ways to spend Spring Break.
Wild Animal Safari
Springfield's local drive-thru reserve is a fun way to keep yourself entertained. In this 5-mile reserve, you are given the opportunity to see hundreds of wild animals. Yes, this is much like the Dickerson Park Zoo, but who doesn't want to switch things up every once in a while.