Coronavirus Vaccine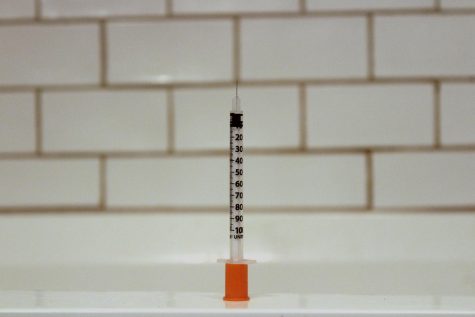 This past Thursday, the FDA panel voted for the approval of the Pfizer Coronavirus vaccine. Unless any last-minute legal requirements arise, an emergency authorization will be granted this Saturday, December 12th. The initial shipment will send
6.4 million doses around the world, half of which will be used immediately, while the other half will remain reserved for the second dose to the same recipients.
After the many vaccine trials, the vaccine has proven to be "somewhat effective" and has not had any cases of serious allergic reactions thus far. 
As for high school students, we are not being prioritized to receive the vaccine. The vaccine will be given to first, healthcare workers then, elders living in nursing homes.
The vaccine hopes to decrease the rising death rates due to the virus around the world. Kickapoo students are hoping to get back to a normal school year following the release of the vaccine. Until then, it is encouraged to keep practicing social distancing and safety precautions to avoid the spread of COVID-19.