Spanish Club: Pulsera Project Recap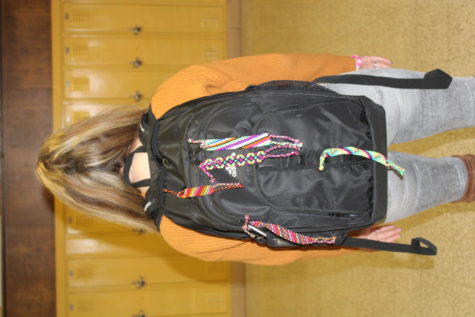 Spanish Club participated in selling pulseras to raise money for artists in Guatemala and Nicaragua. The pieces of jewelry were sold in the commons during lunch from September 27-October 8 for $5 each. Pulsera in Spanish means bracelet, and are handcrafted by artisans in Latin America. They make them as a means of profit and to financially survive. 
The Spanish classes and Spanish Club sold approximately $2,300 in profit and sold 460 bracelets. Many students are not only wearing them as bracelets but are putting them on their backpacks or key chains as accessories. 
"We raise money for the artisans so they can support their families and themselves," junior Emilia Belcolore said.
Many of the artisans use the money to give their children education and livelihood. The money is also used for artisans to fix their homes and create more art to sell.  
"I wanted students to learn about poverty in other countries than America," Profa Wyrick said. "Some of the artists that we supported were actual students themselves, so I wanted my students to see how they are directly impacted."
Spanish Club is a good way for students to get involved and learn about cultures that are outside of Kickapoo. Selling pulseras gives students the opportunity to single-handedly see how their learning can help outside the classroom.