The Poo Student Section is the Best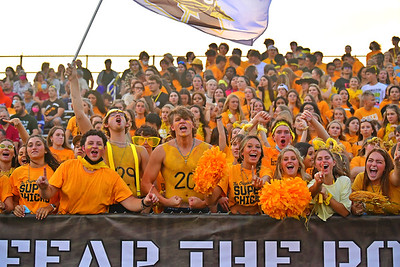 Being a part of Kickapoo's student section is definitely one of the most memorable and best parts of my high school experience. The spirit and energy everyone always brings to the games is something special, and not all schools have. 
  My favorite part of the student section is dressing up for the theme. Everyone always comes with something wild and fun. I always love to see everyone participating. The more the people dress up the better the student section looks.
   A very crucial aspect of being a part of the student section is being loud and constantly cheering. I would say students really do have an impact on the game, even if we are all in the student section. 
   Being able to go on the court or field after we win whatever game we are watching is always exciting. Whether it's congratulating the players or forming a hype circle, the poos students section will always be the best students section and its always a good time cheering for the chiefs.