Met Gala or Not Gala
   The Met Gala is an exclusive fundraising event in which A-list celebrities are invited to the Metropolitan Museum of Art in New York City. The event happens at the beginning of May and can be referred to as 'fashion's biggest night out.' Celebrities follow a set theme each year, and the 2022 theme was 'In America: A Lexicon of Fashion' where many celebrities and stylists took inspiration from the Gilded Age. Outfits from the Met Gala draw lots of attention from fans and media to see the best and worst dressed of the night. Take a look at who ends up on my best and worst dressed list.
Blake Lively and Ryan Renolds 4.5/5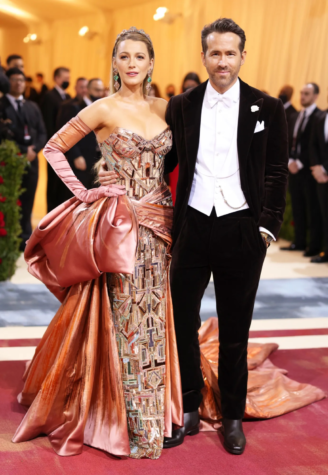 We are starting off strong with this couple. Blake hit the theme spot on with her dress inspired by the Statue of Liberty. She looks stunning in her dress and never seems to miss. The contrast from the loud dress to the quiet suit from Ryan fits their relationship perfectly. I did dock half of a point because a plain black and white suit is just boring for the Met Gala. 
Shawn Mendes ⅗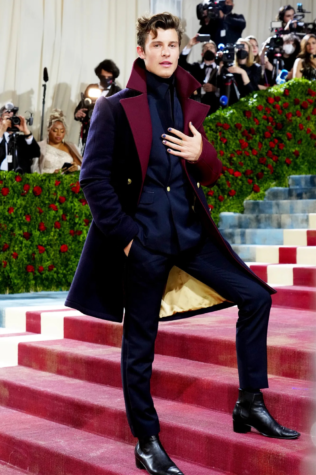 This outfit is interesting. I have always felt that the Met Gala is a hard event for men to dress for and this outfit is right in between boring and ugly. While Shawn does look so good in this outfit it is just not working for me. Now, that may be because he looks like Dr. Strange from the Marvel franchise… or maybe it's something else. A ⅗ felt average for this average outfit. 
Camila Cabello ⅘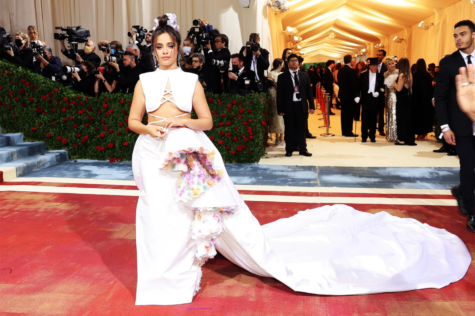 I am in love with this dress. Everything about it is just so perfect. The detail of flowers adds such a nice subtle pop of color to the white. I did take one point away for two reasons. Reason number 1, the only exciting thing about this dress is the flowers, I think the all-white is boring. Reason number 2, I don't think she followed the theme very well. It does not really scream 'In America: A Lexicon of Fashion'. 
Sebastian Stan 5/5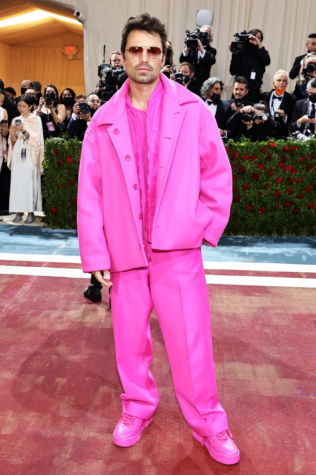 As I stated earlier, the Met Gala is a hard event for men to dress for. Sebastian Stan completely changed my point of view. The all pink suit is the best thing that I have ever seen. I already love the color pink and Sebastian so both of them together is a 5/5 for me. He knew exactly what to do and made it even better. In conclusion, best dressed. 
Sarah Jessica Parker ⅖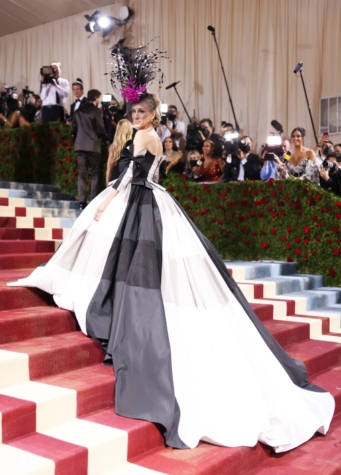 All I have to say is that she looks like an Oreo with a feather duster on her head. With how many awards she has won, I think she could have had a better outfit. The poofy dress takes up a lot of space and it is boring. I am not sure what is going on with the headpiece but it does not look good. I am curious to know what the inspiration behind this look is and why she is accessorized with a feather duster. 
Kylie Jenner 0/5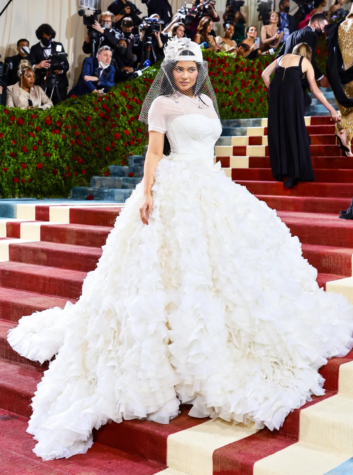 Nothing about this is good. The top of the dress looks like a shirt from 2014 that you had to beg your mom to let you wear. The bottom half looks like a wedding cake and the two halves together make her look like a marshmallow man. She is wearing Off White, which almost always makes ugly outfits. I already crowned best dressed so worst dressed goes to Kylie Jenner!