Recapping Winter Sports
Taking a glance at what winter sports did all season.
School sports capping off their winter season with a spring in their step. Take one final look at what the winter sports were up to.
   Cheerleading: Starting off strong, cheer ranked first in regionals VCA on November 5. They received zero deductions on their routine and qualified for nationals.
   "At this competition, there was such good energy and positive vibes," said junior Jorden Boehme.
   Cheer went on to compete in state MCCA and got 4th place on December 10. They then went to nationals in Orlando, Florida at ESPN on February 8  to February 13.  They ended up ranking 22 in the nation.
   "Nationals is always a favorite competition, it is our most challenging, rewarding, and gives us an opportunity to watch and learn from others of the best teams in the nation," said Coach Barron.
   They plan to look back on this season and learn what they can improve on for next season.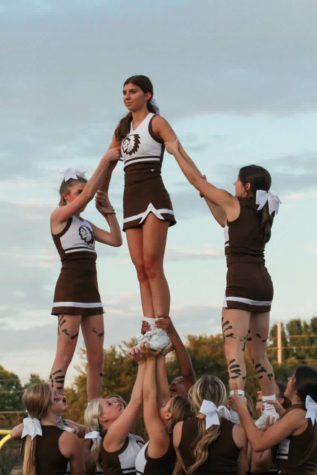 Golden Girls: They attended regionals January 20- 21 at Lee's Summit North and got 5th place. They then went to nationals on February 1 to the
6 in Orlando, Florida.  
   "We made it to finals for our jazz routine and made the best memories," said senior Campbell.
   At Nationals they took 8th place. Wilson. That brought them to state on January 25.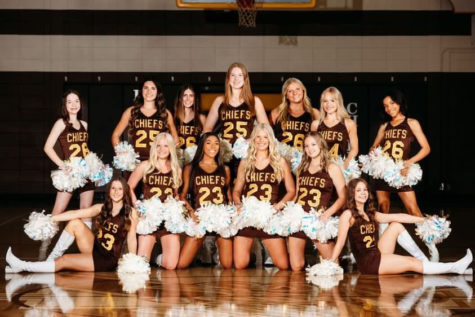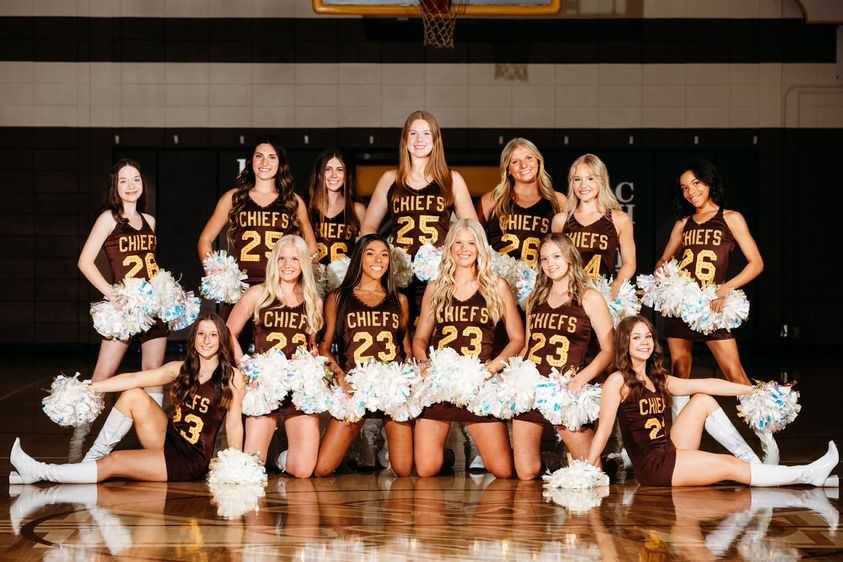 Archery: They've had four tournaments this season, all held at the Empire fairgrounds. The first was on January 9 and the next was on February 9, February 15, and February  25. The tournament they had on the 21 was their all-city tournament. Archery has one more tournament this season on February 28.
   "We haven't had the best year this season but one of our teams placed first at a competition on February ninth," said senior McKenna Black.   This season they will have a team go to state in the Branson Convention Center during spring break. That team has yet to be officially picked.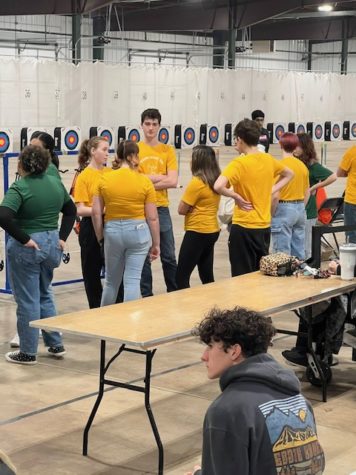 Swim: This season Swim went to state, Anna Berkheimer, Grace Everett, Erin Lee, Addy Moore, and Delaney Sisney were the team that represented them at state. Addy Moores and Erin Lee's favorite competitions were when they went to State, Kirkwood Invitationals on January 13, and SWMO on February 4.
   "I dropped a lot of times, got a school record, got a medal at state, and was all-state," said Senior Addy Moore.
   At state, the team placed 26 with 15 points. At Kirkwood, we placed eleventh with 68.5 points. At SWMO, swim placed fifth with 264 points.
   "I felt great about this season and we did well at state considering we only had a team of 5 swimmers that made state," said senior Erin Lee.
   Next season, they hope to improve on their individual and relay times.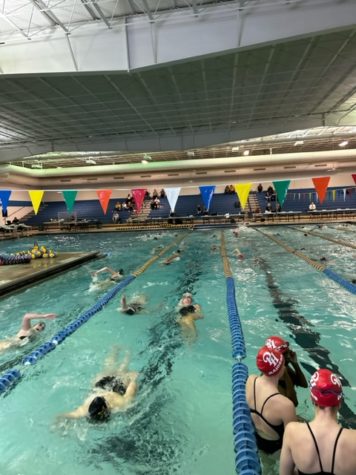 Girls Basketball: The Lady chiefs have been making wins all season in hopes of getting to state. They attended the Springfield JV Tournament on November 28 through 30. On December 1 through 5, they attended The Willard Tournament Sparta. Girls Basketball also went to Joplin's Tournament on December 8 and won with 56 points. On January 19 through 21 the girls went to Rogersville JV Tournament. Lastly, Girls BasketBall went to the Pittsburg Tournament on January 19 through 21.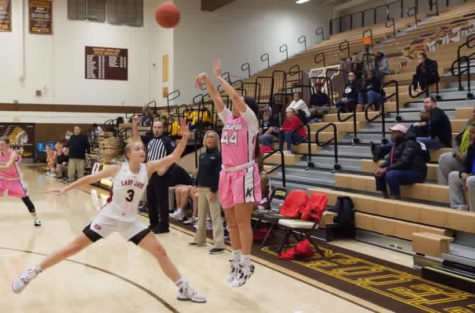 "If we continue to win we could go to state after winning districts and a quarterfinal game," said Miya Nieto.
Boys Basketball: This season boys basketball played against the top and raised up in their place. They have been competing in state all the way past the winter season, they've made it to two seeds currently. Their next compassion will be up against Carthage on March 1. They competed in the Tournament of Champions and are the only area public school that was in it.   The Team has played against one of the best  teams in the nation Sunrise Christian. They have been competing against multiple state-ranked schools in Classes 4, 5, and 6.
   "It has been the most difficult schedule we have played since I have been the head coach," said Coach McHenry.
   The coach's concerns go beyond this season. This year 4 seniors will be graduating, all starters. There are going to be some big shoes to fill.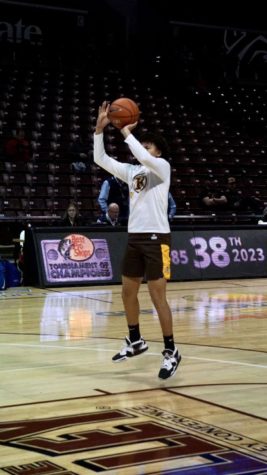 Wrestling: This season wrestling sent one of their members Tobias Collins to a State Tournament at the University of Missouri on February 23 through 25 and scored a 102. Senior Wendy Riley even though they qualified she sadly was not able to attend due to an injury.  On December 3 we finished 11th in the Neosho Varsity Tournament and 4 for McDonald County Cal Willie JV Tournament. On December 16 through 17 we went to Lees Summit Varsity Tournament where we placed 16.   We had Brain Hill, Kenion Bluford, and Logan Wolf all earn Champion at the Lebanon JV Tournament on December 17. On December 28 we got 17th place for the Lady Viking Pride Tournament. Wrestling got 10 place for Kinloch Classic Varsity Tournament on December 29-30. For the Wonder Women Tournament on December 29, we placed 2nd.   The top placers for Seneca JV Tournament on  January 7 were Ben Holleman, Jake Burke, Nick Finke, Noah Guyer, and Alex Spencer. For Seneca Girls Tournament Placers on January 8, we placed 13th. On January 14 we had Wendy Riley win champion for the Lady Tiger Pride Tournament. We placed 12 for the Branson Tournament on January 14.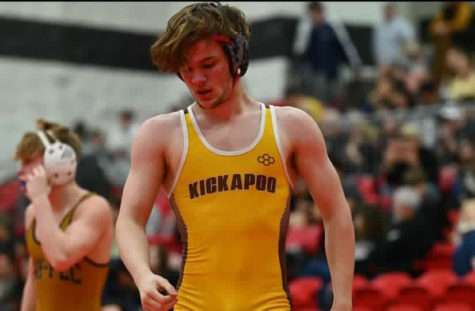 Winter Guard:  They went to a competition in Ozark on February 4 and got 2nd. They then went to Kansas City WGI on February 11.
   "It was a good experience for our new people and it was our first WGI competition," Junior Makayla Trieu.
   Their last competition and MSU competition was on February 18.   Winter sports are officially over, we are moving on to spring. We have the knowledge of what we are capable of now and what we can improve on for next season.