Lady Chiefs Entered the Top 50
Cayden Danzer, Sports Editor & Website Coordinator
February 17, 2021
Making a statement and carrying on the tradition of Kickapoo Girls' Basketball. Once again, the Lady Chiefs have made it onto the top 100 ranked high school basketball list. According to MaxPreps, the Kickapoo Lady Chiefs are ranked #46 in the nation. Every week, the rankings are updated and Kickapoo continues to rise on the ranking list.
In 2016, the Lady Chiefs were ranked #52 in the nation, according to MaxPreps. They finished 29-3 on the year and won the Class 5 State Championship. The current Lady Chiefs are looking to collect another plaque and banner to hang around Kickapoo.
"I feel like it is my responsibility to pass it (Kickapoo Lady Chiefs basketball tradition) along to the future players," Senior, Indya Green said.
The Lady Chiefs stand as #2 in the state and hold a record of 19-2. With 4 regular season games left, the Lady Chiefs hope to add on to the current 15-game winning streak.
As the post-season starts in 3 week, the Lady Chiefs will have to advance through districts and sectionals to move on to the Missouri Class 6 State Tournament.
click on image to watch interview with Indya Green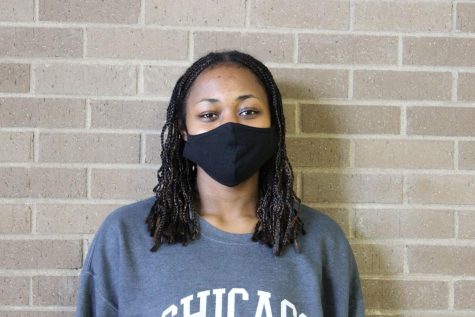 Senior, Indya Green