Greek Life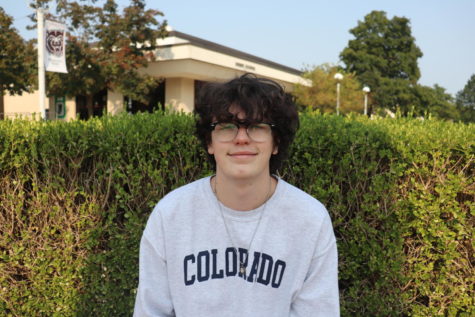 There is a paper thin line between lifelong brotherhood and the toxic culture that can be perpetuated in a fraternity.
On the Missouri State campus every corner you turn there is a different fraternity house standing proud. Each with young men flaunting their undying loyalty to their frat and claiming their house is superior. 
MSU is home to six major fraternities that have around 100 members per house. There are even a few smaller ones with fewer brothers. 
      In fraternities, they refer to each other as brothers and call themselves a brotherhood. This type of language dates back hundreds of years and contributes to the mob mentality in fraternities. 
     This mindset can persuade people to do things they wouldn't normally, due to the normalization from those around them.
As early as 2016,  at the University of Lincoln, Nebraska.
allegations began flooding in for the Phi Gamma Delta fraternity,  also known as the Fiji chapter.
     The fraternity was suspended from campus from March 17, 2017, through May 2020. The petition for reinstatement began in 2019 and was approved the following year.
     According to CBS News, "Dozens of cases of sexual assault have been reported to the university. From January 1, 2016, to August 27 this year, there have been 148 reports of sexual offenses, including rape, attempted rape, and sexual assault."
     The Fiji house was once again suspended after the alleged rape of a minor in August 2021.
     The Fiji chapter at the University of Lincoln, Nebraska has a long history of misconduct. While things like this are prevalent and do occur, we must acknowledge that not all fraternities are like this and so many college alumni will tell you that deciding to join a fraternity was the best decision they made.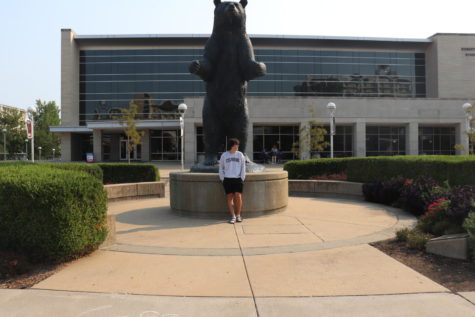 When Evan Gomez (Kickapoo alumni, class of 2021) told me that he wanted to join a fraternity in all honesty it made me really anxious because of the culture of toxic masculinity often associated with fraternities.
     When talking with him and trying to be open-minded about this topic, it made me realize that people have different experiences with controversial things.
     Gomez pledged to the Sigma Nu chapter at Missouri State. 
     "I really didn't have an interest at first, during rush week I just decided to check it out and I really clicked with a lot of the people there," Gomez said.
     He continues on to say that it isn't all about partying every night, that it was more about genuine connections. 
     "I struggle with school and what stuck out to me is the academic importance they had within the fraternity. We're encouraged to motivate each other," Gomez said.
     This stuck out to me because I never associated fraternities with motivation for self betterment, rather motivation to party harder.
     "I don't think you should always assume a stigma is reality. You have to get in there and see for yourself if it's true or not, and I really haven't seen any of the behavior people associate Greek life with," Gomez said. 
     By the end of our conversation, my opinion on Greek life, specifically fraternities, was less solid. It really is up to the individual person to decide what is a good fit for them. With that being said, my opinion towards the overall mentality perpetuated by the culture of fraternities is extremely outdated and should not be tolerated any longer in this day and age.