TikTok Ban
With over 26 million teenage users in the US, TikTok has a great influence on our community and easy access to our information. While TikTok says that all of this information is confidential the Trump Administration thinks otherwise.
              On August 6th, 2020, President Donald Trump issued an executive order which stated that TikTok, We Chat, and other BryteDance owned apps will be banned in the US. This going to say that on September 20, 2020, using the apps would not be allowed by any, business, people residing in or citizens of the United States, however, things changes.    This order came after multiple questions on whether TikTok is safe or not. According to the Trump administration, multiple government organizations, and the National Center on Sexual Exploitation, the answer is no. However, TikTok and BryteDance as a whole, have something else to say about it. According to the order "TikTok automatically captures vast swaths of information from its users, including Internet and other network activity information such as location data and browsing and search histories.  This data collection threatens to allow the Chinese Communist Party access to Americans' personal and proprietary information."                                
  The executive order later went on to say how this puts our federal employees at risk and how this rule has already been enforced on government devices in the Department of Homeland Security, Transportation Security Administration, and the United States Armed Forces.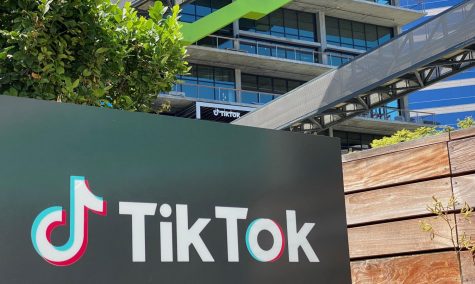 President Trump also mentions worries of the app promoting false campaign information which could possibly be used to promote the Chinese Communist Party, and measures the app has taken to censor information coming out of China in accordance with their treatment of Muslims.   The Trump administration is not the only one who is worried about these threats. The National Center on Sexual Exploitation put TikTok on their 2020 Dirty Dozen List.  The Dirty Dozen List is put out every year exposing any brand, company, organization, etc. that provides a space for sexual grooming, harassment, abuse, and trafficking. TikTok this year was on the list among others such as Amazon, Twitter, and Wish.
 In their official statement on why TikTok was listed they addressed the fact that TikTok does not have enough censorship offers, especially for their younger users. They quoted multiple organizations that supported this claim including Forbes who called TikTok "A magnet for sexual predators." TikTok has since enforced a few new rules including not allowing direct messaging on the app for users under the age of 16. While the Center is pleased about these changes they still believe there is more that could be done and gave a few examples of such on their official statement. While there do appear to be some real threats on the app there is also a counter-argument to these statements.
 After another executive order which gave BryteDance ninety days to withdraw their American ties, TikTok decided to sue the Trump Administration.    The official statement stated that the Trump Administration deprived the company of due process, and failed to prove that TikTok was a legitimate threat. However these lawsuits were withdrawn after less than a month when new negotiations came to light. 
On September 19, 2020, the day before the ban was set to go into effect, President Trump announced that he had approved a deal between TikTok and two other American Companies, Walmart and Oracle. 
 The agreement approved by the President gave TikTok one more week to gain approval from the US government. This deal would entail that Walmart and Oracle own 20% of TikTok Global, which would become an independent entity no longer owned by BryteDance. However, there is also speculation that BryteDance would still own a majority of TikTok. After approving the deal president Trump said that if BryteDance still owned the app he was "not going to be happy".    The agreement postponed the official ban of TikTok for one week until September 27th. The rules for the ban had also changed at this point now stating that any users who already had the app downloaded would still be allowed access. However, no new downloads would be allowed.  
   The President even went as far as to say that he was willing to force both the Apple App Store and Google play to remove TikTok from their services.        TikTok then asked for a temporary injunction, this would prevent the Trump Administration from banning the app for a little longer. This request was granted by a US judge  This newly granted request allows TikTok more time to negotiate with Oracle and Walmart as well as the Trump Administration. John Hall, an attorney who is representing Tik Tok stated the band would have been an "extraordinary action…" along with the company holding its claim that they were deprived of due process. So for right now, the app is here to stay however unless a final agreement is reached, and the deal with  Oracle and Walmart is finalized further restrictions could go into effect on November 12th.
  Ultimately the app and its security have led to debates throughout the country with everyone waiting to see what is going to happen next.