TikTok Ban
With over 26 million teenage users in the US, TikTok has a great influence on our community and easy access to our information. While TikTok says that all of this information is confidential the Trump Administration thinks otherwise.
              On August 6th, 2020, President Donald Trump issued an executive order which stated that TikTok, We Chat, and other BryteDance owned apps will be banned in the US. This going to say that on September 20, 2020, using the apps would not be allowed by any, business, people residing in or citizens of the United States, however, things changes.    This order came after multiple questions on whether TikTok is safe or not. According to the Trump administration, multiple government organizations, and the National Center on Sexual Exploitation, the answer is no. However, TikTok and BryteDance as a whole, have something else to say about it. According to the order "TikTok automatically captures vast swaths of information from its users, including Internet and other network activity information such as location data and browsing and search histories.  This data collection threatens to allow the Chinese Communist Party access to Americans' personal and proprietary information."                                
  The executive order later went on to say how this puts our federal employees at risk and how this rule has already been enforced on government devices in the Department of Homeland Security, Transportation Security Administration, and the United States Armed Forces.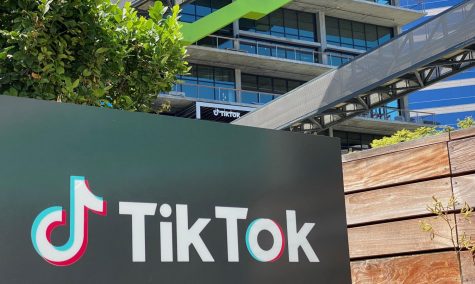 President Trump also mentions worries of the app promoting false campaign information which could possibly be used to promote the Chinese Communist Party, and measures the app has taken to censor information coming out of China in accordance with their treatment of Muslims.   The Trump administration is not the only one who is worried about these threats. The National Center on Sexual Exploitation put TikTok on their 2020 Dirty Dozen List.  The Dirty Dozen List is put out every year exposing any brand, company, organization, etc. that provides a space for sexual grooming, harassment, abuse, and trafficking. TikTok this year was on the list among others such as Amazon, Twitter, and Wish.
 In their official statement on why TikTok was listed they addressed the fact that TikTok does not have enough censorship offers, especially for their younger users. They quoted multiple organizations that supported this claim including Forbes who called TikTok "A magnet for sexual predators." TikTok has since enforced a few new rules including not allowing direct messaging on the app for users under the age of 16. While the Center is pleased about these changes they still believe there is more that could be done and gave a few examples of such on their official statement. While there do appear to be some real threats on the app there is also a counter-argument to these statements.
 After another executive order which gave BryteDance ninety days to withdraw their American ties, TikTok decided to sue the Trump Administration.    The official statement stated that the Trump Administration deprived the company of due process, and failed to prove that TikTok was a legitimate threat. However these lawsuits were withdrawn after less than a month when new negotiations came to light. 
On September 19, 2020, the day before the ban was set to go into effect, President Trump announced that he had approved a deal between TikTok and two other American Companies, Walmart and Oracle. 
 The agreement approved by the President gave TikTok one more week to gain approval from the US government. This deal would entail that Walmart and Oracle own 20% of TikTok Global, which would become an independent entity no longer owned by BryteDance. However, there is also speculation that BryteDance would still own a majority of TikTok. After approving the deal president Trump said that if BryteDance still owned the app he was "not going to be happy".    The agreement postponed the official ban of TikTok for one week until September 27th. The rules for the ban had also changed at this point now stating that any users who already had the app downloaded would still be allowed access. However, no new downloads would be allowed.  
   The President even went as far as to say that he was willing to force both the Apple App Store and Google play to remove TikTok from their services.        TikTok then asked for a temporary injunction, this would prevent the Trump Administration from banning the app for a little longer. This request was granted by a US judge  This newly granted request allows TikTok more time to negotiate with Oracle and Walmart as well as the Trump Administration. John Hall, an attorney who is representing Tik Tok stated the band would have been an "extraordinary action…" along with the company holding its claim that they were deprived of due process. So for right now, the app is here to stay however unless a final agreement is reached, and the deal with  Oracle and Walmart is finalized further restrictions could go into effect on November 12th.
  Ultimately the app and its security have led to debates throughout the country with everyone waiting to see what is going to happen next.
IMG_0689
Winter Guard
The Winter Guard season is just beginning and already the team is excited about this upcoming season. Rehearsing throughout the week the team is preparing for their production entitled Visionary. While still working on nailing down their choreography and staging before their virtual competition's this season the team is working hard and their efforts are paying off.
Coming up this Saturday, February 20th, and next Saturday the 27th they are putting on showcases of their performance for their friends and family due to the fact that they cannot attend in-person competitions this year. Despite these unprecedented circumstances the team is in great spirits. "While this year is not like any of the past years, Mrs.P and the Winter Guard community as a whole have already done a great at trying to make this year fun and exciting like the years previous," said Senior Sammy Marquis.
For their online competitions, they will be recording their production Visonary and sending it in to be judged amongst other schools. The team is in high spirits and are looking forward to not only competing but despite current circumstances still being able to perform for family and friends. "Guard has provided a great outlet to hand out with friends (in a safe way of course)," Marquis said.
For regular updates on the status of their Visionary production go follow the Kickapoo Color/Winter Guard Instagram page @kpoocg.
Girls Swim
The Kickapoo Girls Swim team is in high spirits this season despite the crazy season. From now and when we return from the winter break they will have participated in their All-City meet as well as one with Webb City and another with the Ozarks Confrence. Junior Sally Cybulski gave insight on the season earlier this week where she said "I'm just mainly excited to be there at all, even though we don't get t really travel for meets I'm just glad we get to have them. While practices look a lot different, that hadn't hampered our ability to have fun.". The team has had great success this season, with too 200 medley relay teams having already qualified for state. "Despite the circumstances, all the girls still try their hardest to improve our team," Cybulski said. The team has a bright season ahead of them so make sure to cheer them on!
Holiday Lights
One of the many joys brought by the holiday season is the incredible Holiday light shows throughout the country. Luckily for us, there are plenty to visit nearby. With this year changing our holiday season in many different ways, this is one activity we can enjoy without putting our, and others, health at risk.
FINLEY RIVER PARK:
Finley River Park is located just outside of Springfield. This is a drive-through attraction that provides a fun experience for all ages, with opportunities to deliver letters to Santa, and a list of other holiday light shows for families to visit in the area.
Another plus is that the whole city of Ozark is currently having a Christmas light contest in replacement for their Holiday parade, so while this show may be a little out of the way there and plenty more light show displays you'll get to see as a result of your journey.
JAXON'S LIGHTS:
Located in Battlefield near McBride Elementary, this light show is put on by one of our own Kickapoo Cheifs. Jaxon Baker has been doing this light show for about 6 years and it never fails to draw a crowd. Synced to music on 97.1 FM this light show never fails to amaze the community.
RUTLEDGE WILSON FARM – CANDY CANE LANE:
Located on Farm Road 146 this beloved farm visited by Springieldians for ages, gets into the holiday spirit with this drive-thru light show. Candy Cane Lane goes throughout the front sector of the park covering the field with lights. With a $5 entrance fee, and hot cocoa available for purchase, this light shoe provides the perfect opportunity to get into the holiday spirit in a safe and healthy way.
BAGWELL LIGHTS:
This light shows had been a fan favorite of Springfield for many years. This light show put on by the Bagwell family is located in Brentwood neighborhood is another one synced to classic holiday tunes. When visiting this attraction tune into 105.5 FM and watch the lights dance in coordination with the music. Although their is almost always a line to this attractionn the wait is completley worth it.
GARDENS AGLOW:
Last but not least on our list is Gardens Aglow. Located in the Japanese stroll gardens at Nathaniel Greene Parks, this light show is a walk through experience. This one is harder to enjoy socially distanced than the others, btu masks are requried. This event features the stroll gardens being compltley decked out form head to toe in holiday lights. This even will completley emrese you in lights, with hundreds of diffrent paths to take and holiday music filling the air, it is impossible to not feel the holiday spirit at this attraction. Admisson fees are $5 for Adults (13 and up), $2 for children (12-2), and infants are free (ages 2-0). This attraction provides fun for all ages with the endless lights and food vendors at the entrance.
FBLA Update: 12-08-20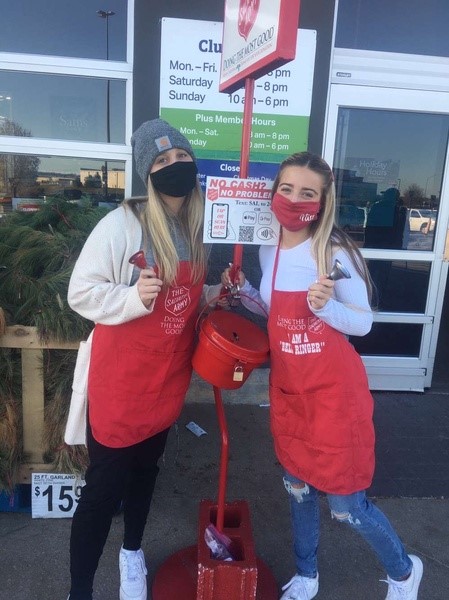 Kickapoo's FBLA chapter has been very active this past quarter! Last Saturday they went and served our community with the Salvation Army through their bell-ringing program. They are now prepping for their district's competition and have high hopes for this season. If you are interested in FBLA for next year go talk to Mr.Wooderson our FBLA sponsor.
FBLA Update
FBLA has started holding meetings and are looking for new members! The deadline to sign up for their competitions is December 2nd, the objective tests are on January 2nd. Fbla is excited to have started back and is ready for a fresh start with new faces. They have also signed up to do the Salvation Army bell ringing this holiday season, so go sign up to represent our school to the community!
For more information about Kickapoo's FBLA chapter go to Mr. Wooderson's room. For information on competition's, and events go to https://www.fbla-pbl.org/
Halloween and COVID- 19
With a deadly virus still plaguing the country and Halloween approaching new questions are being posed as to what it means for the widely celebrated holiday. From haunted houses, to trick or treating, to corn mazes there are so many different ways to celebrate, and different regulations to follow.
Children and adults alike flood the streets going door to door asking for candy, but this year if they hope to do that they are asked to wear a mask and sanitize constantly. The Springfield- Greene County Health Department issued a statement advising that neighborhoods begin trick or treating at earlier times (especially for younger children), social distancing, and to avoid contact at all costs suggesting grab and go bags rather than a candy bowl. Trunk or treats are expected to have cars parked at least one parking space away from one another, as well as enforcing that guests socially distance and wear masks.
For most of us, our days of trick or treating are over, but the usual parties and haunted houses we attend may not be the best option. The health department is saying that haunted houses should not be attended and moved outside with possible. This also means that haunted corn mazes would be ok if proper precautions are taken (masks, distancing, etc.). They also are encouraging that indoor gatherings are moved outside and that masks are worn at all times.
This Halloween will look different in more ways than one. Hopes for a return to normalcy are high and this Halloween is just a reminder of the constant change in our world today due to the novel COVID-19. We are left with the question once again, will things ever return to the way they were?
Girls Golf
The Lady Chiefs golf team's season came to an end on Monday, October 12. The team had a great season and with high hopes. Unfortunately, their season came to a halt at the district tournament with none of the team proceeding on. The team this year consists of three Freshman, three Sophomores, seven Juniors, and three seniors. Team captain Lilli Bladner when asked about the season said the girls had a good season and that "It definitely felt shorter than usual, and we have some restrictions with COVID, but overall I was glad the be with all the girls again this year". While the girl's golf season came to an earlier than expected end the Lady Chiefs did a great job under tough circumstances.
Homecoming Week 2020
With a whole year full of surprises and cancellations, our Kickapoo Cabinet has pulled together to make this year's homecoming one for the books. While we are not allowed to hold a dance, however, the homecoming court will still walk the field at the game against Hillcrest this Friday. Starting the Monday prior to the football game; a spirit week will still be held. Monday, October 19 will be Marvel Monday, where students can dress like their favorite superhero. Tuesday will then be Tackle Tuesday, giving students the opportunity to represent their favorite sports team. Wednesday's virtual spirit day will be Wear your Ribbon Wednesday, where students can post a selfie wearing a ribbon and tag @kpoocabinet on Instagram for a chance for their picture to be featured on the cabinets stories. Thursday is Throwback Thursday, or decades day, where students will show off styles from a different decade. Lastly, Friday will be Fight Against Cancer Friday or Pink Out, where students will wear pink in support of the ongoing fight against breast cancer.
Friday evening is when homecoming really begins. Starting at 5:30 pm Kickapoo Cabinet will be holding a homecoming parade featuring floats from multiple different clubs around the school, all students and parents attending the game must be there by 5:30 otherwise they will not be allowed entrance. Spectators are also required to stay by their cars during the parade. Then after the 15-minute parade through the parking lot, a tailgate will be held starting at 6:00, where the student council will be handing out hotdogs to all students attending the game. This will also be in the parking lot. Then at 7:00 will be our 2020 homecoming game's kickoff. While this homecoming is very different from those past our Cabinet has pulled together to make it truly great. Our homecoming court will still walk the fields at half time and our varsity football team will still have the support of our student body, even if it is through masks.