Different Gender, Different Cost
An increased price of female items which males pay a cheaper amount for has affected women lives for years.
Emilia Belcolore, Website/Social Media Coordinator and Layout and Design Editor
May 10, 2021
Most know the two different arguments to whether or not females should have to pay the price of feminine products and more. As much as that may be a pain, the more apparent issue is the price difference of the same item but one labeled for men and the other for women. Why should females have to pay extra for the same thing just because it's scented differently, colored in pinks and purples, and potentially lesser quality? If you're not familiar with what's called "the pink tax", it's the increase of pricing for women's items when the male counterpart can be significantly cheaper. For years the price of items such as razors, shaving cream, deodorant, soaps, and even children's toys have seemed to be sexist. Over time, women have slowly but surely been receiving the rights they deserve such equal pay, but the pink tax has not completely disappeared.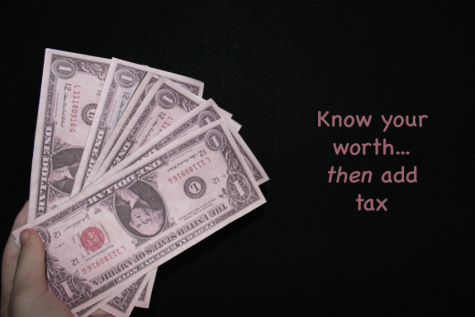 If you're not completely convinced, a study completed by the New York City Department of Consumer Affairs did confirm that females are more likely to bear the expense compared to males. On average, the DCA found that women's products cost seven percent more than similar products for men. Not only is the pink tax inconvenient for most, but it can cost up to thousands of dollars in damages.
"The pink tax costs women roughly $2,135 per year," says goodhousekeeping.com.
According to axthepinktax.com, the pink tax can cost a 30-year-old woman more than $40,000 in fees and nearly $82,000 will be charged to a woman in her late 60's that men don't have to pay. Currently no federal law prohibits companies from charging different prices for identical items based on gender. The Listen Money Matter's website says that women pay more than men 42% of the time. They also suggest women to buy male products. "Surprisingly color has little to do with the hair removing process," said the article after telling women to save money by purchasing male razors.
Hopefully over time, both males and females will be able to pay the same price for the same item. After all, just because it's a different gender, doesn't mean there should be a different cost.