The Upcoming Lady Chiefs Soccer Season
COVID-19 ruined the girls soccer team season in 2020. As the Spring season is approaching, so is a new season of soccer!
Emilia Belcolore, Website/Social Media Coordinator and Layout and Design Editor
March 4, 2021
COVID-19 seemed to destroy and cancel a lot of major events last year. Though things are slowly beginning to improve with social distancing, mask wearing, and constant sanitizing, a lot of us are still missing out on events that we haven't enjoyed since 2019. Fortunately, the girls soccer team has received their schedules and after a year of not playing due to a ruined season in 2020, the girls are eager and itching to get back out on the field.
"Because of COVID we did not get a season last year at all. So, we are hoping that this year we can get a full season and be able to play in as many games as possible," said sophomore Abby Bilbao.
"I chose to play for Kickapoo because I loved the competition when I played for Cherokee Middle School and wanted to continue. There's also a certain pride that goes with competing for your school that I enjoy. My favorite part is the games themselves, especially against our rivals," said senior Jenna Biser.
"We find out our teams today [March 4th, 2021] and I'm excited to see how well we do this year, we have a lot of competition but I think we'll stick it out," said junior Maggie Miller.
"The girls on the team have worked really hard to be ready for the season so come support," said senior Emma Sansom.
As the girls seem to be excited for their upcoming season, practices to prepare them for it seem to be rough.
"We haven't been able to have many preseason practices to avoid getting anyone sick," said senior Emma Sansom.
Jenna also commented on practices, "Right now practices are every Tuesday and Thursday when the weather permits it."
Even with limited practices the girls have been flexible. Luckily, the team will not have to be waiting much longer to play and the fans won't have to wait to watch. Within a few days, the girls will be having their first taste of a game since 2019.
"We [the girls soccer team] have our jamboree here at Kickapoo, March 11th, at 5:00 p.m. Which is like a mini tournament where the varsity team for us, Glendale, and Nixa play only halves," said Jenna Biser.
While the jamboree will be a fun event to attend to, the girls first official game isn't until March 29th against Harrison. If you're looking to attend then it's located at Kickapoo at 6:00 p.m.
UPDATE (3/5/21)- Due the current quarantine of the girls soccer team, it is currently unknown if the Lady Chiefs will be participating in the jamboree scheduled for Thursday, March 11th, at 6:00 p.m. If the team does unfortunately miss the jamboree, they are still scheduled to play on March 29th.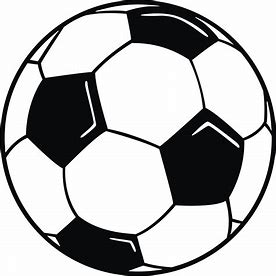 Go Chiefs!