A Threat Against Freedom
The freedom early Americans fought for in the Revolutionary War is under attack. The Biden Administration is firing upon us; not with physical bullets, but with unconstitutional mandates. 
"Biden announced that he asked the Department of Labor to issue an emergency rule requiring all employers with 100 or more employees to ensure their workforce is fully vaccinated or require any unvaccinated workers to produce a negative COVID test at least once a week," NBC News reported on September 9, 2021. 
Roughly a month later, Biden stated that the mandate, already in place for hospitals, many airlines, and federal buildings, will apply to all businesses with over 100 employees "soon." 
"This is not about freedom or personal choice," President Joe Biden said following the announcement of the mandate. "It's about protecting yourself and those around you." 
The mandated vaccine will affect around 80 million Americans who have chosen to forgo receiving the shot. Many of these individuals are wary of how quickly the vaccine came out and the number of people who have suffered debilitating side effects. Many also question the long-term safety of the vaccine. 
The Vaccine Adverse Event Reporting System, or VAERS, has reported multiple instances of sickness and death resulting from the COVID-19 shot. 
"VAERS data released Friday by the CDC included a total of 798,636 reports of adverse events from all age groups following COVID vaccines, including 16,766 deaths and 117,399 serious injuries between December 14, 2020, and October 18, 2021," The Children's Health Defense stated. 
While these numbers may seem statistically small compared to the overall number of fully vaccinated individuals, a number estimated to be around 189 million, the stats are actually unusually high. 
Dr. Patricia Lee, a physician working out of California, says that the numbers are some of the highest she's seen in her 20-year career. 
"Lee described observing 'entirely healthy individuals suffering serious, often fatal, injuries," the Children's Health Defense reported. Some of these conditions are organ failure, septic shock, and a severe form of pneumonia. 
"She 'never witnessed so many vaccine-related injuries until this year," the Children's Health Defense went on to say. 
These side effects, as well as concerns of future health issues caused by the vaccine, have kept many people weary of receiving any form of the vaccine. Yet, their choice has been ignored by their Commander in Chief, and for many, their workplace. 
Businesses, such as hospitals, have gone through with the mandate. Many doctors and nurses have already been fired for not complying.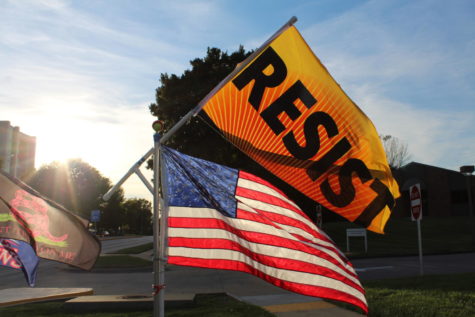 "Hundreds of health care workers across the country are being fired or suspended in droves for not complying with COVID-19 vaccine mandates," ABC News reported. 
As healthcare workers continue to be fired, the staff force is growing thin. The sick and injured are being left untreated because of the decreased staff. People are suffering, all because hospitals won't let their employees make a personal decision regarding the vaccine. 
For some groups, exemption from the injection is possible. The most common exemptions are for disability or religious reasons. A religious exemption is difficult to obtain and is very unlikely. 
"So far, no major religion has come out in opposition to the COVID-19 vaccines," NPR reported. "Religious exemptions ultimately come down to an employee's personal belief and whether an employer can find a reasonable accommodation." 
Because of this, an employer has the ability to decide on their own whether or not they want to grant an employee's request, and the employee has little to no say in the decision. If the employer deems their claim inadequate, then the employee will be forced to either comply or be fired. Because of this, many will have to choose between making money or upholding their beliefs and convictions. There's no in-between.
Vaccine mandates do not only apply to adults. Working teens are also having to grapple with the decision to become vaccinated in order to keep their job. 
Senior Bekah Eatherly works at a nursing home called Neighborhoods of Quail Creek Skilled Nursing. When Biden came out with the news that he was going to mandate the vaccine, her workplace began to prepare to have to enforce it or fire their already limited employees. 
"We are already so understaffed with COVID so it's hard because not all of our employees are vaccinated," Eatherly said. 
If her work did require her to get the vaccine, Eatherly would have a choice to make. 
"It's not like I'm against the vaccine, I don't think it's going to cause me to grow a third leg, but right now I'm taking caution," she said. 
Pretty soon, however, Eatherly, along with anyone else who has refrained from getting vaccinated, will no longer have the choice to be cautious. When the mandate goes into effect, companies with over 100 employees will have to force them to become vaccinated. This includes fast-food chains, retail giants, and other minimum wage businesses. Instead of writing off the mandate as an "adult problem," we need to begin to realize that this affects us too.
The issue of vaccine mandates is not medical; it's constitutional. To mandate vaccines is an infringement on an American's constitutional right to choose what we want for our bodies and our lives. 
Many victims of the mandates have been vocal in their fight for the freedom of all Americans; even those who supported their firing. 
"I also want people to know who supports these mandates that I fight for you," former ESPN employee Allison Williams said after her expulsion from the company. "Because if this is the direction we take our country, there will come a time when the government or corporations mandate you to get something that does not align with your values. 
Power given is seldom returned. And when that day comes, I want you to at least know that we fought, and we tried."