A Threat Against Freedom
The freedom early Americans fought for in the Revolutionary War is under attack. The Biden Administration is firing upon us; not with physical bullets, but with unconstitutional mandates. 
"Biden announced that he asked the Department of Labor to issue an emergency rule requiring all employers with 100 or more employees to ensure their workforce is fully vaccinated or require any unvaccinated workers to produce a negative COVID test at least once a week," NBC News reported on September 9, 2021. 
Roughly a month later, Biden stated that the mandate, already in place for hospitals, many airlines, and federal buildings, will apply to all businesses with over 100 employees "soon." 
"This is not about freedom or personal choice," President Joe Biden said following the announcement of the mandate. "It's about protecting yourself and those around you." 
The mandated vaccine will affect around 80 million Americans who have chosen to forgo receiving the shot. Many of these individuals are wary of how quickly the vaccine came out and the number of people who have suffered debilitating side effects. Many also question the long-term safety of the vaccine. 
The Vaccine Adverse Event Reporting System, or VAERS, has reported multiple instances of sickness and death resulting from the COVID-19 shot. 
"VAERS data released Friday by the CDC included a total of 798,636 reports of adverse events from all age groups following COVID vaccines, including 16,766 deaths and 117,399 serious injuries between December 14, 2020, and October 18, 2021," The Children's Health Defense stated. 
While these numbers may seem statistically small compared to the overall number of fully vaccinated individuals, a number estimated to be around 189 million, the stats are actually unusually high. 
Dr. Patricia Lee, a physician working out of California, says that the numbers are some of the highest she's seen in her 20-year career. 
"Lee described observing 'entirely healthy individuals suffering serious, often fatal, injuries," the Children's Health Defense reported. Some of these conditions are organ failure, septic shock, and a severe form of pneumonia. 
"She 'never witnessed so many vaccine-related injuries until this year," the Children's Health Defense went on to say. 
These side effects, as well as concerns of future health issues caused by the vaccine, have kept many people weary of receiving any form of the vaccine. Yet, their choice has been ignored by their Commander in Chief, and for many, their workplace. 
Businesses, such as hospitals, have gone through with the mandate. Many doctors and nurses have already been fired for not complying.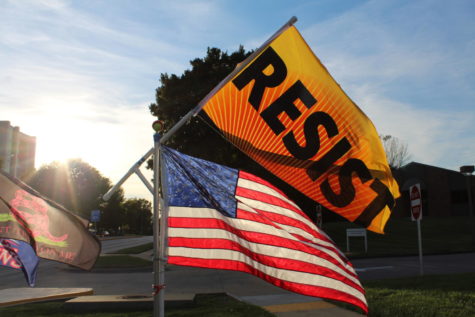 "Hundreds of health care workers across the country are being fired or suspended in droves for not complying with COVID-19 vaccine mandates," ABC News reported. 
As healthcare workers continue to be fired, the staff force is growing thin. The sick and injured are being left untreated because of the decreased staff. People are suffering, all because hospitals won't let their employees make a personal decision regarding the vaccine. 
For some groups, exemption from the injection is possible. The most common exemptions are for disability or religious reasons. A religious exemption is difficult to obtain and is very unlikely. 
"So far, no major religion has come out in opposition to the COVID-19 vaccines," NPR reported. "Religious exemptions ultimately come down to an employee's personal belief and whether an employer can find a reasonable accommodation." 
Because of this, an employer has the ability to decide on their own whether or not they want to grant an employee's request, and the employee has little to no say in the decision. If the employer deems their claim inadequate, then the employee will be forced to either comply or be fired. Because of this, many will have to choose between making money or upholding their beliefs and convictions. There's no in-between.
Vaccine mandates do not only apply to adults. Working teens are also having to grapple with the decision to become vaccinated in order to keep their job. 
Senior Bekah Eatherly works at a nursing home called Neighborhoods of Quail Creek Skilled Nursing. When Biden came out with the news that he was going to mandate the vaccine, her workplace began to prepare to have to enforce it or fire their already limited employees. 
"We are already so understaffed with COVID so it's hard because not all of our employees are vaccinated," Eatherly said. 
If her work did require her to get the vaccine, Eatherly would have a choice to make. 
"It's not like I'm against the vaccine, I don't think it's going to cause me to grow a third leg, but right now I'm taking caution," she said. 
Pretty soon, however, Eatherly, along with anyone else who has refrained from getting vaccinated, will no longer have the choice to be cautious. When the mandate goes into effect, companies with over 100 employees will have to force them to become vaccinated. This includes fast-food chains, retail giants, and other minimum wage businesses. Instead of writing off the mandate as an "adult problem," we need to begin to realize that this affects us too.
The issue of vaccine mandates is not medical; it's constitutional. To mandate vaccines is an infringement on an American's constitutional right to choose what we want for our bodies and our lives. 
Many victims of the mandates have been vocal in their fight for the freedom of all Americans; even those who supported their firing. 
"I also want people to know who supports these mandates that I fight for you," former ESPN employee Allison Williams said after her expulsion from the company. "Because if this is the direction we take our country, there will come a time when the government or corporations mandate you to get something that does not align with your values. 
Power given is seldom returned. And when that day comes, I want you to at least know that we fought, and we tried." 
Afghanistan Reaches Springfield
Across the sea, a humanitarian crisis rears its ugly head in the middle-eastern country of Afghanistan. The United States has officially pulled its military presence from within the country's borders. These soldiers had kept the terrorist group, the Taliban, from seizing control for twenty years. 
Following the Biden Administration's decision to withdraw, the country fell into an uproar as desperate citizens attempted to flee the Taliban's totalitarian control. The Kabul airport was flooded with crowds of Afghans, many of whom ended up being left behind. 
"More than 53,000 Afghan evacuees at eight military installations across the U.S. mainland are serving as temporary housing sites while the new arrivals complete immigration paperwork, as well as vaccination against measles and COVID-19," CBS News reported. 
As these refugees flood into the country, controversy has arisen regarding where the immigrants will live. Most states will be admitting these Afghans, from ten to tens of thousands. 
"The Biden administration this week notified state authorities of the number of Afghan evacuees each state could receive in the coming weeks as part of the first phase of a massive resettlement operation," CBS News reported. 
37,000 Afghans will be a part of the first wave of refugees being resettled into the United States. 1,200 of those will find new homes in Missouri, starting on September 18, 2021. 100 of those will live in the Springfield area. 
"Those coming to Springfield will have Priority 2 visas, which are those who have helped U.S. organizations in Afghanistan," KY3 news reported. "Others coming here are classified as humanitarian parolees, which means they have permission to be in the U.S. for 2 years, but that temporary status could be extended." 
These refugees will be provided with enough money to help provide for food, rent, and other basic needs. 
"Each family gets a one-time allowance of just over $1,200 to get them started with rent and other needs," According to KY3 News. "The organization collects cash donations as well as furniture and household supplies to help refugees."
As the refugees begin to arrive, many questions arise regarding the backgrounds of those coming in, the health status, and whether or not the city can simultaneously care for them and the American citizens already present. As we move into a controversial and uncertain future, the balance between patriotism and human need will be tested. 
Shredding the Turf
The Kickapoo girls' varsity team was at it again this past Wednesday, crushing Glendale's team 4-1. This game was extremely important to their season, as it was not only the southside showdown but also the conference game.
"It was super exciting because we really weren't sure how the game would turn out," sophomore Julia Klein said. "And of course beating a school rival is always a good feeling."
Winning the game secured for them the 2021 Ozark Conference title and means they are moving onto districts next week. Districts next Monday and Wednesday, beginning with the girls playing Waynesville on Monday. On Wednesday they will play Ozark or Central, depending on who wins their game on Monday.
Because of COVID, this is Klein's first school season, and what a season it's been. "It has been super fun getting close with the girls and winning a lot of games," Klein said.
Why do we Wear Green on Saint Patrick's Day?
Every March, we celebrate a very green holiday. The holiday is called Saint Patrick's day, and it originated in Ireland around the ninth and tenth centuries. The holiday marks the death of Ireland's patron saint, Saint Patrick, who came to Ireland from Roman Britain originally as a slave but then returned after feeling called to spread Christianity among Ireland's population. He converted much of the population to Catholicism and is honored and celebrated for these contributions to the church. 
So where does the color green come in? To understand this, we need to look back on why the color became associated with Ireland in the first place. Due to the country's predominantly green scenery, the country is often referred to as the Emerald Isle. It is also the color that represents the Catholics of Ireland, according to Reader's Digest. Since Saint Patrick is a Catholic patron, it makes sense that green would be worn to represent him. 
The color green doesn't just have religious roots though. According to Irish urban myths and legends, the Faerie creature the Leprechaun, who is often associated with the holiday, is a very mischievous species who love the color green. According to Reader's Digest, on Saint Patrick's Day these invisible creatures mingle with the celebrating humans and pinch anyone who isn't wearing the color. This led to the common tradition of pinching anyone who isn't decked out in greenish tones. 
So there you have it. Green is worn on Saint Patrick's Day not only to honor the religious ties to the color but also as a nod to the traditional folklore of Ireland. So this March 17th, pull out your green clothes and accessories and enjoy the holiday! 
AMC Private Theater Rental – Is it worth it?
COVID-19 has affected many aspects of our lives. Things we took for granted being able to do at the drop of a hat are no longer easily accessible if at all. One of the many victims of the COVID-19 shutdown was movie theaters. Movie theaters across the country have been shut down since March of last year, and some of which such as the relatively new arrival Alamo Drafthouse and Cinema have closed their ticket stands for good.
Needless to say, the AMC movie theater has had to get creative to keep moviegoer attendance up especially considering COVID-19 restrictions that regulate the number of attendees at a time, and the fact that there have been far fewer blockbuster releases since COVID-19 struck. But thanks to problem-solving masterminds behind the scenes, they have come up with a solution. People can literally rent out an entire theater room and have up to twenty people attend – for only one hundred to two hundred dollars, depending on the show they choose. Not only that, but there is a variety of movies the renter can choose from, including classics such as Back to the Future and Jurassic World for one hundred dollars and new releases such as Wonder Woman 1984 and Chaos Walking for two hundred.
Now, maybe the two hundred sounds like a ridiculously high price to watch a movie. Maybe even one hundred sounds like a bit much. So let's do some math. Let's say you were to go watch an older movie with a group of twenty people, and the overall cost was one hundred dollars. If you divided one hundred by twenty, that's five bucks a person. The movies available to watch for one hundred dollars are movies no longer playing in most movie theaters, so in my opinion, five dollars to watch a classic movie as if it had just been released sounds pretty good.
Now, how about the two hundred dollar rentals? Are those worth it? Let's do some more math. If you wanted to go watch a new release and just bought a regular ticket for an evening show, it would cost an adult almost thirteen dollars. If you rented out the theater and got a group of twenty together to hang out and watch it together and split the cost, the cost per ticket would end up being ten dollars a person.
Ok, so the prices sound good. The films sound good. What about the experience? I had the opportunity to be apart of a group that rented out a theater room to watch a movie that left theaters in 2018, Crazy Rich Asians. Although this movie is no longer available as an option to view in a rented-out theater, the experience would still be the same. We literally had the entire room to ourselves. We could sit in any seat we want and move around as we pleased. We could talk to each other or react to the movie out loud if we wanted to and even take a nap without judgment (I took full advantage of this). The theater was selling popcorn and drinks as well as other food so we got to enjoy these moviegoing classics as well. Then once we were done, a team of workers came through and thoroughly sanitized everything so the room was ready for the next group or show.
Overall, I really enjoyed this experience. I loved having the freedom to watch a movie with a large group of friends without worrying about everyone getting tickets in the general vicinity of one another. I enjoyed getting to see a movie I liked a lot but didn't have the chance to see it when it first released, and getting to verbally react to the movie and laugh and talk with friends was super fun as well. The price is extremely reasonable and the system of renting a room was well set up. So if you and a group of friends want to get out and do something different, consider renting out a theater and enjoy the show!
Chief TV Update
Chief TV is a program that grades freshman through senior can become apart of. Chief TV is a classroom-based club that involved filming and editing videos that are displayed in the commons on the TVs on the walls. "A lot of projects are filmed in the classroom and some are filmed on our own time out of the classroom," sophomore Hailee Seymour, a student in Broadcast Journalism II and Chief TV member explained. "It's a very hands-on class and you get to do different projects that are based on your interests and what you enjoy to do."
Seymour enjoys being apart of Chief TV. "It's really fun," she said. "You get to meet new people. You always get to do stuff that interests you not just what the teacher assigns. You can make it your own and not do the same as everyone else."
Although she still enjoys it, Seymour also described how COVID-19 has affected Chief TV. "It's very downplayed this year," she explained. "We can't do as much as we did in previous years." However, Chief TV has no plans on slowing down anymore anytime soon. If you are interested in becoming apart of the Chief TV program, you first have to take the prerequisite course Broadcast Journalism I. Once you have completed this class, you may enroll in Broadcast Journalism II which is where the fun really begins!
Writing Center Update
The writing center is a helpful if obscure tool available to Kickapoo students. The main purpose of the writing center is to give students a chance to have an extra set of eyes read their writing whether that be an essay, lab report, or anything in between. Maddux Green, a senior this year, is a member of the writing center and has the title of "writing consultant." This position is open to any junior or senior who is a good writer, talks to Mrs. BK, and applies via a Google Doc at the end of the year. If accepted, they will be expected to be open to editing papers that Mrs. BK assigns them within twenty-four hours so that the student can make any corrections needed or take any suggestions made by the editor into account before the due date. Writing consultants "leave comments on their Google Doc about what changes [the student] can make to their essay," Green explained. Green also described the benefits of being a part of the program. "It looks really good on college applications," she said. She also said that it gives editors the opportunity to improve their writing and editing skills. 
Green wishes that more people took advantage of the writing center. "I wish more teachers encouraged students to use it because it's kind of hard to communicate stuff with COVID this year," she said. Although mainly English teachers encourage students to utilize the writing center, it is open to anyone in any subject at any time. All a student has to do is talk to Mrs. BK about getting a paper edited, send it to her through Google Docs, and a writing consultant will edit it within the next twenty-four hours and get it back to you so that you can read through their comments left on the document. 
Green explains why she joined the writing center. "I like editing people's papers so just being able to do it is something I enjoy," Green said. If you are like Maddux and enjoy writing or editing, join the writing center as soon as you can, and if not don't sleep on this amazing tool you have to make sure your papers are in great condition before submitting them!