Seals of Excellence
Seals of Excellence are due by the end of the day on Friday, February 21st. Forms for each seal are located in the counseling center.
Seals are represented by cords to be worn during the graduation ceremony. "Seals of Excellence applications are due to departmental chairs," the Kickapoo Website reported.
Democracy in Action
Democracy in Action is looking for new members! The club focuses on political literacy and helping students understand and debate today's current news.
"It felt good to learn more about what's going on around me, when usually that gets muted out," junior Katie Lynch said.
The club is for students of all political opinions.
"In my experience, we usually do have both sides of the spectrum. We have the left. We have the right. We have the very far left, very far right," Lynch said.
Democracy in Action gives students a safe place to discuss various political ideas.
"It's good because sometimes we will get into debates, but it's always from a respectful standpoint. No one is ever saying my idea is better than yours, it's always like we all have opinions and it's good to come together and share that without it being a one party politics," Lynch said.
Democracy in Action president senior Mike Owsley aimed for more involvement in the club and is hoping to further increase political involvement for all students.
GSTA Goes to Jefferson City
The 2019-2020 legislative session will mark the 21st consecutive year that Missouri legislators were presented with the Missouri Non-Discrimination Act (MONA).
Currently, Missouri's Human Rights Act offers protections based on race, color, religion, national origin, sex, ancestry, age and disability. MONA would add protection for sexual orientation and gender identity.
Equality Day takes place on August 10th and is a statewide event where students and adults make the trek to their state capitals to speak to their legislators about LGBTQ+ legislation like MONA.
This year, the Gay Straight Trans Alliance (GSTA) was part of the hundreds of people in attendance.
"There were people from GLO, there were people from Central, there were people from St. Louis and Kansas City," freshman El Backus said.
Despite bipartisan support, the bill currently remains unassigned to a committee and is not predicted to pass before the legislative term concludes at the end of May.
Soccer Field
The Kickapoo Chiefs and Lady Chiefs have enjoyed success over the recent years, but not on their home field. Jose Florez Field, home of the soccer Chiefs has been completely renovated. With Primrose Street widened to five lanes in the next year the soccer field that lies next to Primrose had to be moved over 30 yards. The field was supposed to be completed by May of 2018 but in May of 2019 the field it is still under construction. The field was delayed because of they lost the surveying points of the field two times. The survey points make the field at a one degree grade. Also the sod laid on the field was shorted two trucks delaying the field by months. On top of the the irrigation system was not properly done then delaying the construction even more. This past fall season for the boys and spring for the girls all practices and games have been on the football field. Soccer coach Phil Hodge was hoping to be back on the grass field by the fall but had to be on the football field. "In the fall we had practice at 6 in the morning working with football's schedule and the girls have to share with track. It isn't ideal but we make it work," Hodge said.
With all of this happening over the past year and a half the field is near complete. The soccer chiefs will finally be on Jose Florez field in the fall. The field now has a locker room for the Chiefs and Lady Chiefs with the benches connected to the locker room. There are also new bleachers for fans to sit on. Also the goals are not planted in the ground like the old goals were so the players can move them off the field. The field is fenced all around the field and this will hopefully defer people from getting on the field. "Before anyone could get on the field and now with the fencing people can't. This will keep our field in the best condition and it will be the best before it used to be," Hodge said. The field is about to be handed over to the school and by the fall the boys will be playing on the new grass field for the first time. "It is an exciting time to be a Chief, I'm really excited for this new facility. I think it's going to be the nicest in the area," Hodge said. Now the soccer Chiefs get their home back and look to have a bright future on their new facility.
Varsity Track & Field
The Varsity Track and Field team has attended two major upper-level meets in the month of April. At the Kansas Relays, an invite only meet held at KU, three athletes placed high enough to earn medals. Senior Ethan Bowers placed 3rd in the 400 Meter Dash. Junior Tayte Kozlowski places 6th in the Triple Jump and 7th in Long Jump, and Senior Kennedy Aurentz placed 2nd in Shot Put. At the SBU Class 4 and 5 meet, held at Southwest Baptist University the girls team placed 2nd overall.
Senior Kennedy Aurentz placed 1st in Shot Put and Discus. Senior Katelyn Clark placed 4th in Javelin with a 13 ft personal record. Juniors Tayte Kozlowski, Mia Thompson, Sophomores Chloe Merced and Imani Robinson placed 1st overall in the 4×200 relay. The boys team did not place overall but many placed individually. Senior Cy Warlick placed 2nd in Discus. Senior Ethan Bowers received 2nd in the 400 Meter Dash. Junior Brady Bauder placed 2nd in the 3,200 Meter Dash. Varsity Track and Field Conference is Wednesday, May 1st.
Parking Lot Changes
After years of complaints about the parking lot being a chaotic mess,it will be sealed and striped over the 2019 summer, and for the first time, assigned parking will be implemented. Chief Mentors will get first pick on spots, following with seniors and their tribe they were assigned in May, just like scheduling.
Juniors and sophomores will follow. Sophomore will be unable to pick a spot until their license has been obtained. "I think this is an efficient way because it will hold the people more accountable for following the rules," sophomore Harley Zimmerman said.
Living As My Authentic Self
Fighting a battle with himself and with society, the summer before high school, senior Connor Grimsley changed his life, and the lives of those around him. Around age 14 most teens begin to discover their identity, the things that make them unique. For Grimsley it was a never ending search. "I felt misplaced, I felt sort of like I wasn't who I was supposed to be. I was distanced from others because I couldn't even feel my own self. I was sad and I didn't know who I was. I hated myself to sum it up," Grimsley said. Growing up he always knew he was different. He was more interested in boy activities than girl activities. He was not interested in Barbie dolls and did not play with them except for with his sisters. Even then he would only play with them if he could be Ken. He liked sports more than makeup or dresses. And he had more guy friends than girl friends. All of these were examples of what made him different. But it was after watching a youtuber who was transgender named Benton the summer before his freshman year of high school, Grimsley understood why he may be different. He said what the youtuber was saying made sense and applied to him. He realized then that he might be transgender too. "Looking back, all the signs were there that Connor was transgender, I just didn't get the clue. He hated dresses…pink and purple were not- allowed in his wardrobe. More often than not I was buying clothes in the boys section from age six on because that's what he liked to wear," Grimsley's mother, Christy McClary, said. Being transgender was still a fairly new idea in society and it was not something many people talked about. It wasn't until around 2015 that it started becoming a conversation topic. Grimsley had no idea his family's views on being transgender and the thought of what his family was going to think was something he couldn't fathom. "When I came out to my mom, she was supportive about it. She told all of our family over Facebook. My grandma unfriended her, called her a horrible mother. My uncle stopped talking to us, my aunt, my entire moms' side of the family stopped talking to me and my mom. But my dad's family, on the other hand, was 100% supportive," Grimsley said. Although expressing who he was and his transition caused him to lose half of his family, that did not hold him back. He has a tremendous amount of support from the rest of his loved ones. And his peers are also very supportive. "I got treated with more respect, and I wasn't talked down to anymore. Like you know the whole mansplaining thing, that never happens to me now. And when I approach another guy they automatically reach their hand out to shake my hand where as before they wouldn't shake my hand," he said. Everything really started to change in Grimsley's life after he came out. He changed his name, was able to express himself freely as the person he knew himself to be by dressing the way he wanted to and participating in things he enjoy wanted to. People even saw him differently than before. He was not a shy, introverted middle schooler anymore. He was outgoing and vibrant to those around him.
When he was still living his life as a girl, it was like people weren't taking him as seriously and didn't treat him like he was as mature. People would put him and his thoughts to the side. Grimsley perceives himself as "definitely much more confident" and "much more present, and I just feel like I'm more here now, instead of by myself in my own little bubble; I feel like I'm more out there." "He now is confident, happy, and knows who he is as a person. It amazes me every day how different he is now that he is his true self," McClary said. Telling others you're transgender is difficult because "it is not something you just bring up in conversation." he said. Many people close to him didn't know about his transition. "My girlfriend right now, she didn't even know until my birthday," Grimsley said, "She told me that she was 100% surprised, that she never would have guessed." His girlfriend, Kickapoo graduate Lauren Smittle, supported his journey from the moment she discovered he was transgender. "At first I was like "what?" but then really thinking about it I was like "he's a regular person like anyone else and there really isn't anything much different about him than anyone else," she said. Keeping his past to himself has prevented a lot of discrimination that others who have transitioned have received. He has not been hated or bullied for who he is by his peers. However, being who he is has prevented him from participating in certain activities. "When I came from Cherokee to Kickapoo, before the school year even started, I met up with the counselors and the principal, I told them I wanted to do tennis. They told me that they would put me on the girls team because it wouldn't be "fair." So even though I wanted to do sports I didn't because they told me I would be put on a team where I wouldn't be comfortable," Grimsley said. He had played tennis for fun and wanted to try out playing on a team. He didn't think who he was would prevent him from participating, but he understood why. He included that he cannot join the military because he is transgender. He is also afraid it will affect his other career option of being a teacher. His only other encounter of discrimination was on a choir trip. Although he does not personally refer to these encounters as discrimination. "I'd signed up to be in a room with one of my guy friends, but I wasn't allowed to according to school board rules. So I was put in a room by myself on a separate floor because it was too late to put me into my own room on the same floor," he said. Grimsley is also very involved in the GSTA club at school, He and the GSTA club participate in activities with the LGBT community. He sees and hears discrimination from the others and wants those who encounter it to hear his message. "What they have to say doesn't matter because if you're who you are that's just how it is and you can't change that. That's just a part of who you are and you can't change who you are. You can't just think oh I wanna be something else and just flip a switch. It doesn't work. You can't just chose to be gay or transgender or whatever. You are just who you are," Grimsley said.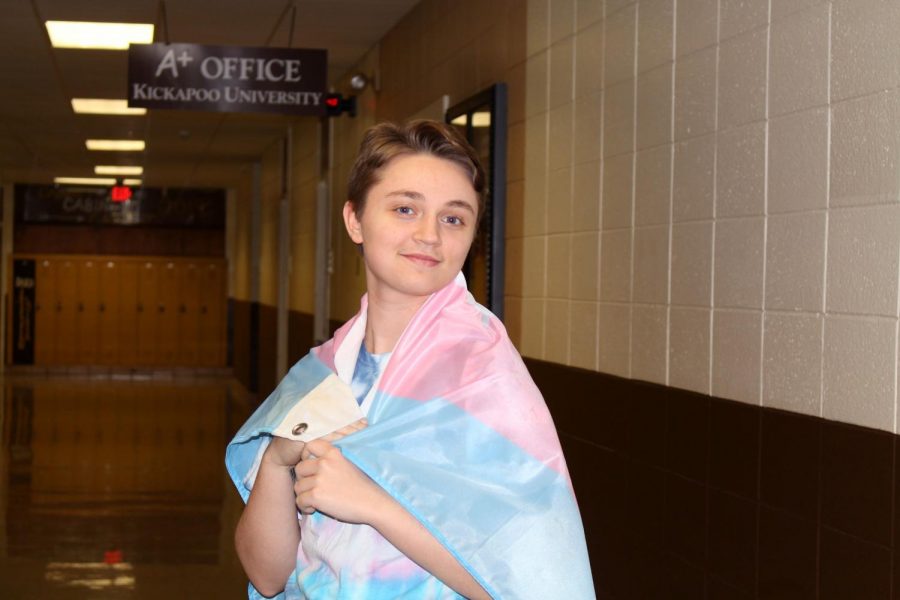 Apex vs Fortnite
As most already know, Fortnite was easily the most popular game of 2018. Just recently a battle royal game by the name Apex Legends that is also free to download and play became available to the public on .Battle royale games are games that you fight till only a winner stands so there is only one winner compared to other shooter games like call of duty or halo that you can play free for all, team deathmatch, and etc. As 2019 started fortnite was still roaring with users but Apexs launch has stolen quite a few Fortnite users. When it comes to Apex, the main question the users have is will it also go cross platform like Fortnite? This means will they make it able for xbox users to play with pc and ps4 friends and vise versa. In an interview with euorogamer, A website focused on video game journalism the lead producer Drew McCoy confirmed that cross play for Apex Legends is in the works and will be coming during the games lifespan. This is great news to its fans and will continue to make this game more popular and compete with Fortnite better. In my opinion Fortnite is the better game because of getting new seasons and new characters to unlock makes the game more exciting for me. I also play with a lot of friends that have xbox and apex is not yet compatible so i will continue to play fortnite till apex goes cross platform. I know what to expect in fortnite considering I have seen playing it for close to a year now.
While apex is a whole new game to learn and get the hang of i am going to continue bettering my fortnite skills. One major difference between the two is in Fortnite you can drop in to the map by yourself, with a partner or in a squad, Meaning when the game starts you are flying in a plane and have to parachute out to start the game, landing wherever you would like. In Apex your only option is to drop in as a team of three. Another huge difference in fortnite you have the ability to build walls, ramps and roofs to protect yourself when someone is shooting at you. At first i did not like this but grew to like it as I learned that it will protect and keep me alive. When landing to load up in fortnite you then search houses for chests, guns, ammo, wood, brick, and metal, you can get these materials by using you sword to chop down the trees, walls, rocks etc. In apex the only way to get your supplies is by opening supply bins and picking stuff up of the ground in houses. I like playing both of the games but at the end of the day i would rather play fortnite because I have more fun and am better at Fortnite than Apex.
thank u, next
When the weight of the world gets too heavy what do you do? For Ariana Grande, you pick yourself up and run to the studio. To kick off the new year, Grande released her fifth studio album Thank U, Next. Released just six months after her fourth album Sweetener, Thank U, Next sets the tone with pop songs filled with wants, needs, and emotional relief. The albums lead single "Thank U, Next" was the fastest song in history to reach 100 million streams and spent most weeks at No.1 by a female artist (4 weeks). Tracks go from wanting desire without commitment (bloodline), missing someone you've lost (ghostin'), making someone out to be better than they really are (In my head),
to interrupting relationships out of pure boredom (break up with your girlfriend, i'm bored). Songs like ghostin' will have you reminiscing on your past lovers with lyrics like "He just comes to visit me/when I'm dreaming every now and then,". More upbeat songs like NASA will have you dancing to the thought of needing space. Imagine is track No.1 on the album that illustrates the world revolving around a couple, as if they are the only two around. Overall, this album will have you celebrating your self worth and journey. When I think of this album the word that comes to mind is karma. No specific karma, good nor bad. I would recommend listening to this album on the days you need to pick yourself up and move on.
Entrepreneur of Kickapoo
Kickapoo student learns how to make profit as a young entrepreneur.
Many students desire a way to make quick cash. Senior Andrew Sweet found a way to do just that. Sweet is a self-proclaimed businessman.
Sweet has a personal shoe resale business that runs on a small scale. He started his business off with just selling in-style shoes he no longer wore on various social media platforms to friends. Once he saw that this could be a business opportunity for himself, he looked into buying more products.
He now buys name brand shoes, specifically Ultra Boosts and NMD's-types of Adidas shoes through various sources at a discounted rate. He then sells them at a marked up price allowing a 30 to 35 profit percentage, depending on purchase price from the seller.
"Being able to make purchases and sales is something that interests me greatly. I like being my own boss and making the executive decisions that determine my profits on a daily basis," Sweet said.
Sweet has always had an entrepreneurial mindset, with that mindset he is always seeking new opportunities to pursue business that other have not looked into.
"Since I was younger, I always wanted to make money. I did that by washing cars and mowing," Sweet said.
As an entrepreneur, Sweet loves selling shoes and getting people exactly what they want at a discounted price, while still profiting.
While Sweet is selling shoes, he is also gaining other business experience.
"Along with this job, I also have my own mowing business in the spring and summer months, and a personal snow blowing business that I operate in the winter," Sweet said.
In the future, Sweet plans to continue his career by attending Missouri State to study business and marketing. After completing college, he plans to open a larger resale business or start a shoe line of his own that will continue to make him successful.
"Essentially I just want to be my own boss and control when I work and don't," Sweet said.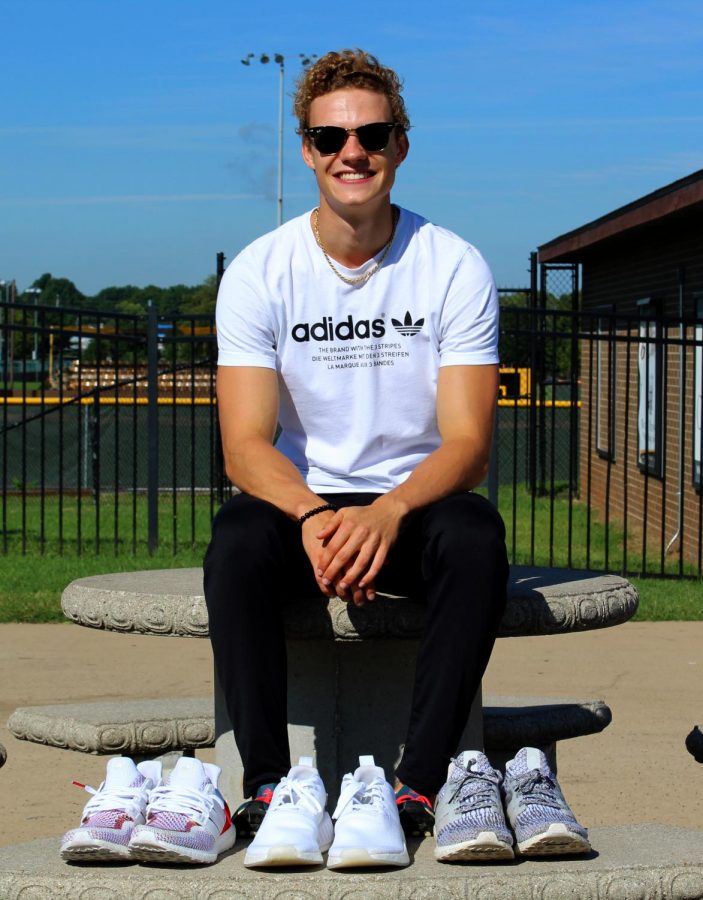 Graffiti of Springfield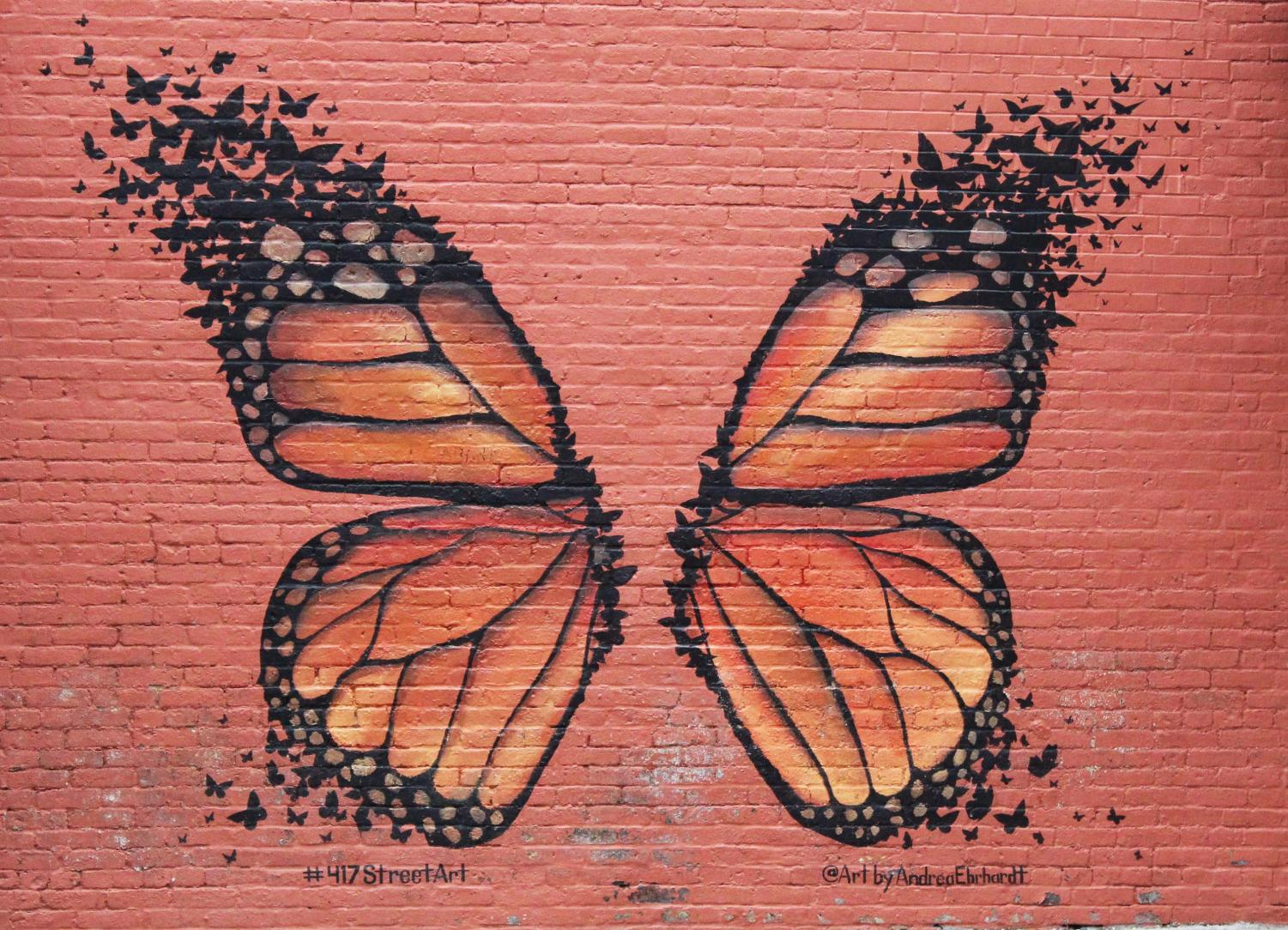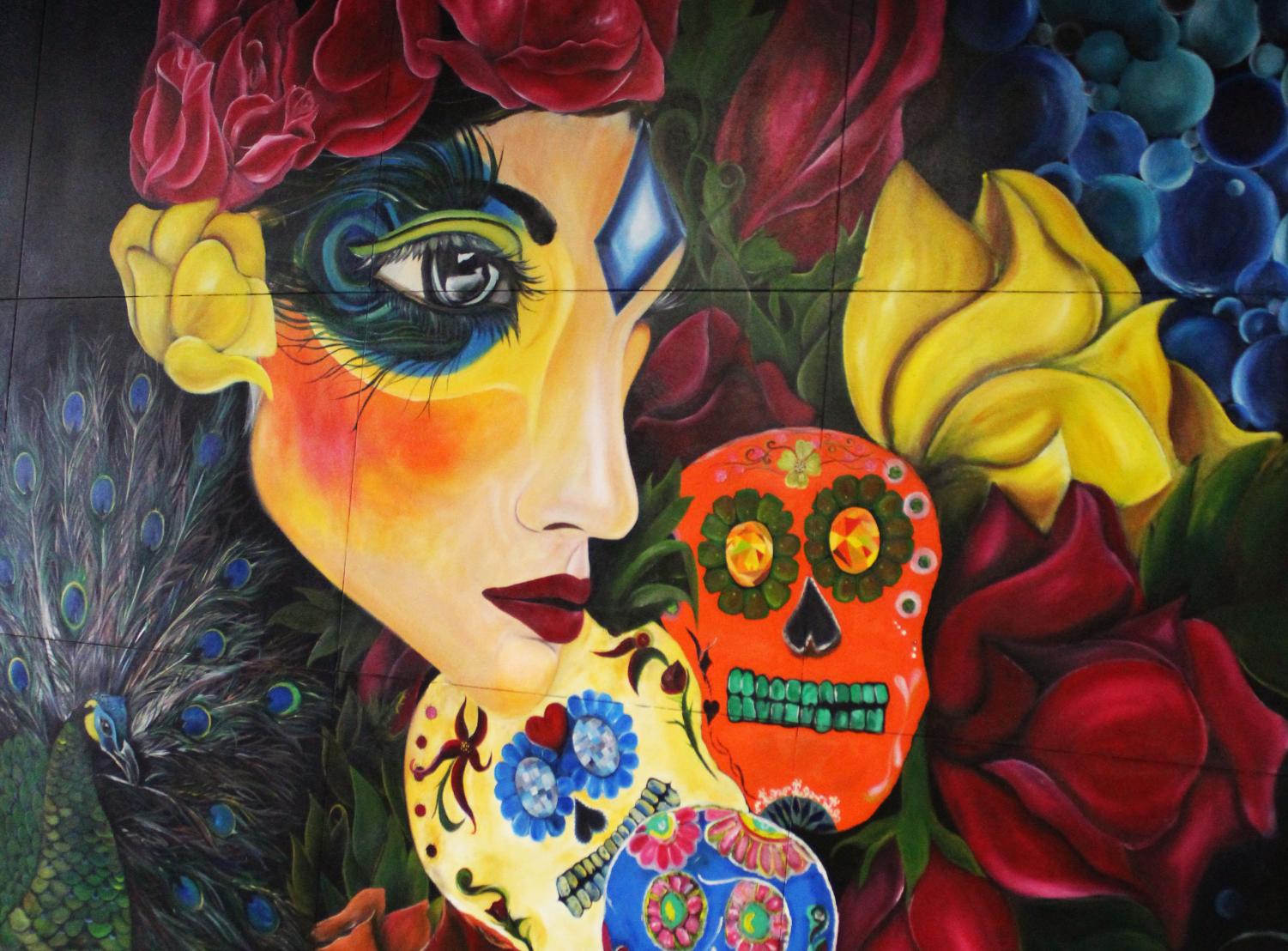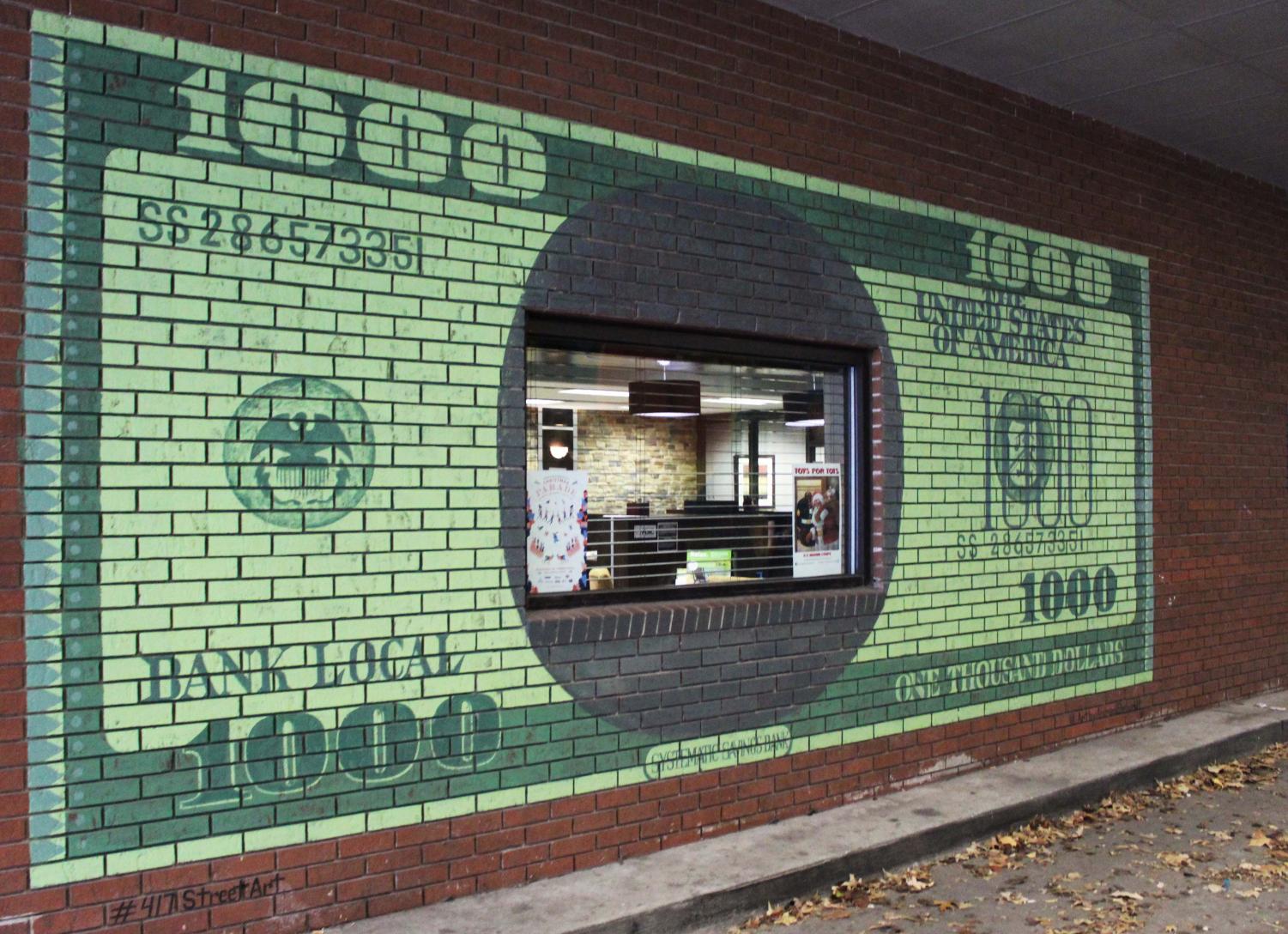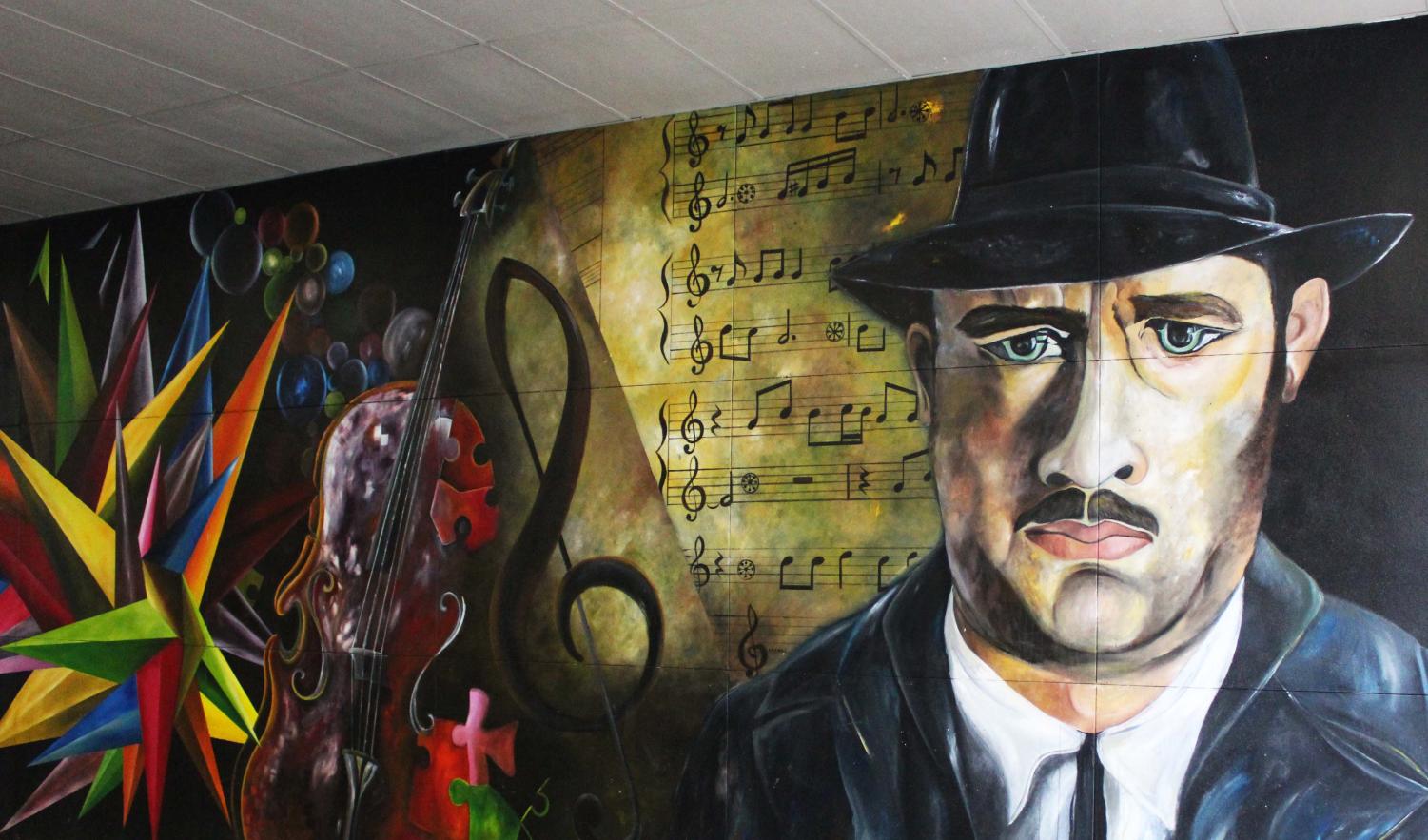 Springfield, Missouri is home to many interesting things (the world's largest fork?), but nothing rivals the beautiful street art featured downtown.
Perhaps the most Instagram-able art is the famous butterfly. During the summer, it isn't odd to see people posing in front of the painting as if they had wings.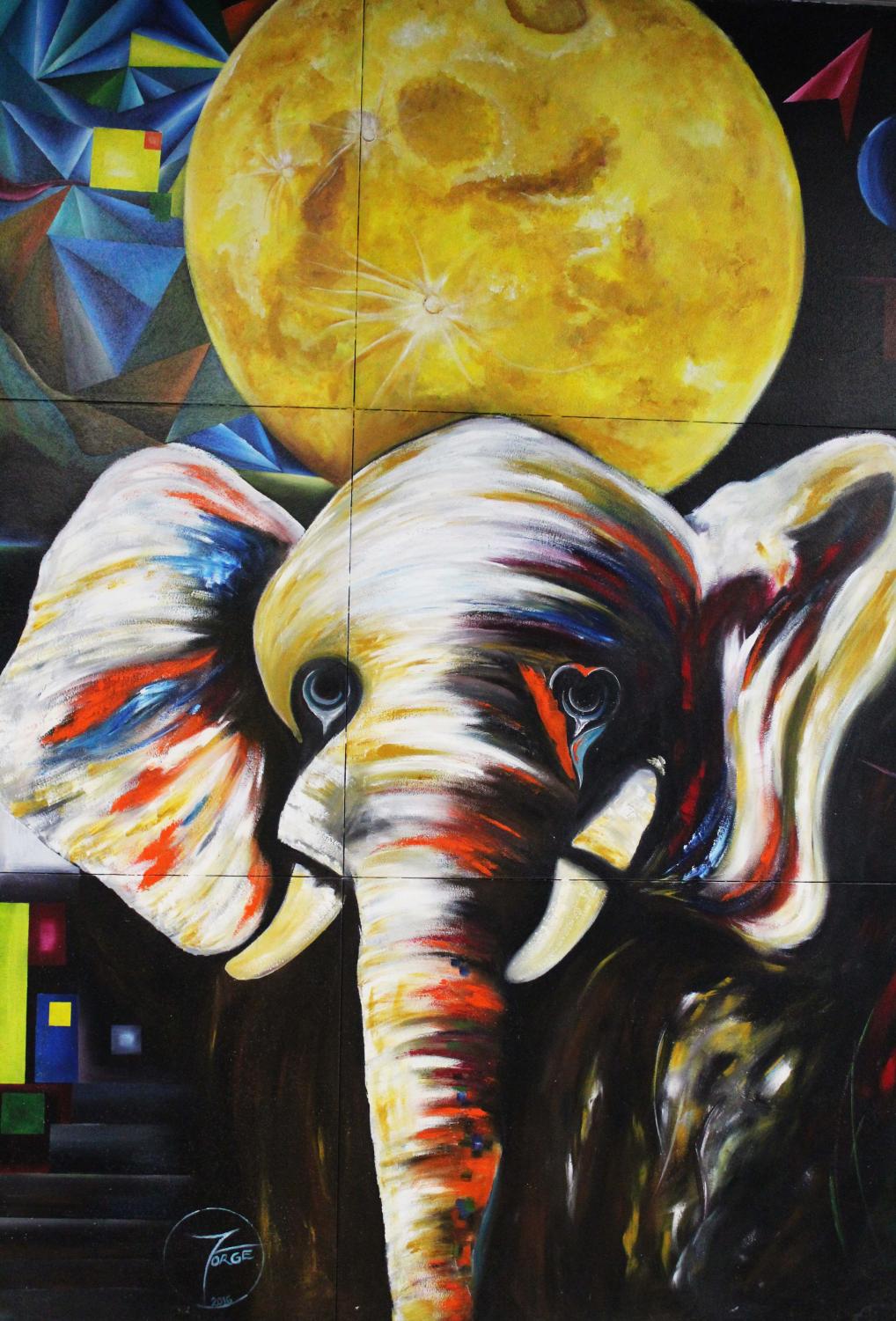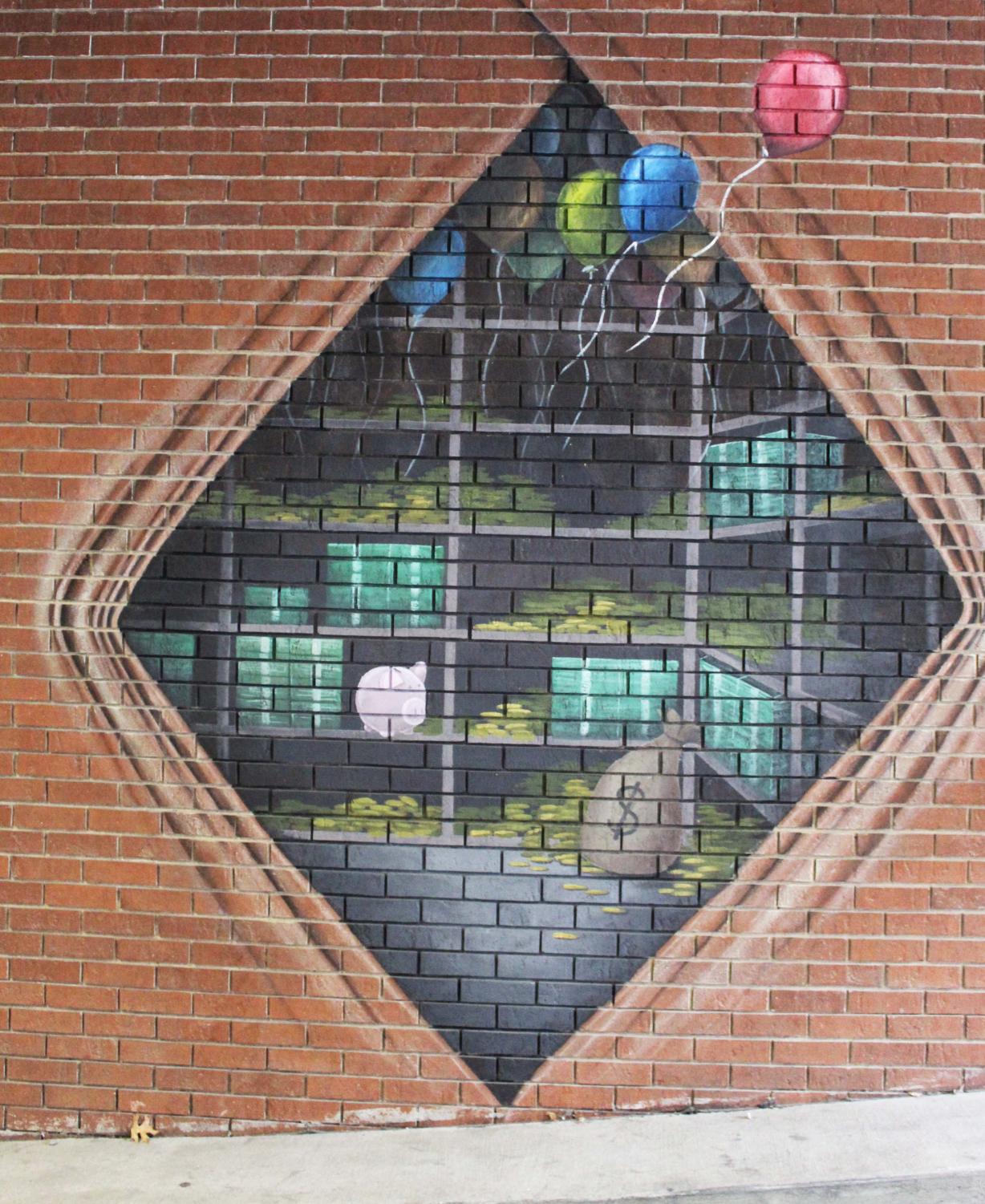 Springfield Food Leader
Takeout food is a large part of our everyday lives. Being on the move for most of us means either McDonald's , Wendy's, or another large fast food chain. With a simple call ahead most restaurants will put together a carry out, or to go order, which could be a much healthier option other than the fast food restaurants on every corner. The Springfield Food Leader reviewed Yum Yum Bowl, Hinode, City Butcher, and Houlihan's. We ordered two meals from each of the restaurants. The majority of these restaurants prioritize sit down customers, but we ordered all our food for carry out, but made sure to take note of freshness, taste, and customer service. Yum Yum Bowl was the first restaurant we reviewed, they are located at 4808, 706 Battlefield Rd, Springfield, MO 65807, or you can reach them at 417-882-3644. We ordered Yum Yum bowl over the phone and then went to pick it up. When we showed up at the restaurant about 15 minutes later, the food was almost ready for us. The girl who was working at the front counter was very nice and treated us with kindness and professionalisim. The two meals we ordered from Yum Yum Bowl were the orange chicken with fried rice and the bourbon chicken with steamed rice. The so called "bourbon" chicken had good texture and was not dry at all, but the flavor was not there. The bourbon flavor that was supposed to be infused in the meat was basically non existent. Everyone who sampled the chicken said that it was very bland, and the chicken almost tasted like it had the aroma of carrots and other assorted vegetables with it. The steamed rice that came with the bourbon chicken was actually pretty decent, a tad over cooked, but as a side dish it did its job. The orange chicken was cooked similar to the bourbon, very moist and tender. The orange chicken was very flavorful unlike the bourbon, which in our opinion wasn't a good thing. The chicken was drowned in a processed orange flavored sauce which almost gave a similar flavor of orange fruit snacks. The sauce; very candy tasting, really did not have much of a bite to it, as orange chicken generally does. Fried rice was the side that came with the the orange chicken. The fried rice really lacked the typical fried rice flavor, it tasted more like the steamed rice they serve, but doused in soy sauce. Fried rice traditionally is served with vegetables and egg mixed in which really is what gives it the distinct flavor, the fried rice at Yum Yum bowl on the other hand did not. Hinode The second restaurant we reviewed was Hinode which is located at 4301 S National Ave, Springfield, MO 65810 and can be reached at 417-877-1777. The two meals ordered at Hinode where the Chicken and the Sirloin steak lunch specials. When we showed up at Hinode, we had already called in and we ended up waiting for a while. We walked in and we talked to the hostess who barely smiled at us. We thought she was a little rude, and did not want to take care of us. Once we paid and we were waiting she did not say anything else to us, and then we got our food and left. The chicken in the chicken special was somewhat dry. The sauce that it was in was a very good teriyaki, so it leveled out the score for the dry chicken. The chicken portion was also very small, so there was not as much food given compared to Yum Yum Bowl. The sirloin steak in the other special we ordered was cooked to a perfect medium. Whatever sauce the steak was marinated in was phenomenal, we practically drank the juice to figure out what was in it, we could only detect garlic and teriyaki. The sirloin steak well exceeded expectations. The food at Hinode did come with more sides, both the chicken and the steak came with real fried rice, noodles, and vegetables. The fried rice was delicious and was completely a breath of fresh air compared to Yum Yum Bowl. The noodles were also delicious, they were cooked with butter, garlic, salt, and pepper. They were a great side for this dish. The vegetables were crunchy and were in the same sauce as the chicken which tied the whole meal together. When comparing these two meals which are in the same category of food, Hinode definitely won the prize. The food was great and even though the service did not match the food quality, the food made up for it. We've been to Asia with hinode and Yum Yum bowl, now we are headed over to Italy by visiting Bambinos Cafe located at 2810 Battlefield Rd Suite D, Springfield, MO 65804, or reachable at 417-881-4442. Bambinos At Bambinos we ordered two dishes as well, the toasted ravioli (a midwestern delicacy) and "The Bambino", and every order at Bambinos is served with a side of sliced bread.
Starting off with the Toasted ravioli, and I'll have to admit I was slightly disappointed with what I had received. The ravioli is one of the meat filled variety. I was slightly disappointed by that fact. The breading on the ravioli was nothing special, for a restaurant that claims to be the best italian in Springfield, they could step up their toasted rav game. To top it off, the ravioli was overcooked and even burnt on the bottom. The marinara sauce served with it was really watery and did not have many different elements of taste. My ravioli experience at Bambinos was sub par to say the least. The second dish was a pasta called "The bambino", a Cavatelli pasta cooked in a stellar meat and tomato sauce with and endless depth of flavor, the dish was even topped off with melted provel cheese, which added to the flavor. The sauce was seasoned well with hints of garlic and chopped onion. The meat sauce didn't skimp out on the meat portion of the sauce either, making this meal extremely hearty. The pasta was cooked perfectly al dente to add to how amazing this dish was. The addition of the melted cheese and toasted provel cheese on the top really made this the type of food that will stick to your ribs and remind you of grandmas cooking. HEAVY STATEMENT ALERT, this was the best pasta dish I have ever eaten. To finish out my review of Bambinos, I have got to say the toasted rav was below expectations, the pasta was amazing in every sense of the word and the service was decent at best. After being to Asia twice with a journey to Yum Yum bowl and Hinode, then heading over to Italy with a visit to Bambinos Cafe, we are finally taking a trip back to American with some good old fashioned BBQ from City Butcher and Barbeque. They are located at 3650 S Campbell Ave, Springfield, MO 65807 and can be reached at 417-720-1113. City Butcher At City butcher you can only make call in orders before 10:30 AM, so unless you call in before, then hopefully it is your lucky day and they still have meat whenever you come in. We actually ordered three items here because the sandwiches did not come with sides so we got a medium container of coleslaw along with a brisket sandwich and a burnt ends sandwich. Getting things rolling let's start off with the coleslaw. Just like most coleslaws it was made with cabbage, vinegar, mustard, mayo and some spices. I thought personally that there wasn't enough flavor and the cabbage really overpowered the sauce and traditional flavor of coleslaw. Even though the coleslaw was not very flavorful, the lettuce was crunchy and wasn't impossible to eat. The brisket and the burnt ends where very similar, the only difference being that the burnt ends are a typically fatter chunk of meat adding to the flavor, and the charred crust around the meat. On the burnt ends there was also a lot of added seasoning which made for a bolder taste. Both the brisket and burnt ends where smoked to perfection and where as tender as could be, you could even see the smoke ring around the exterior of the meat proving it's been cooked low and slow for hours. The seasoning is obviously a black pepper base and gave the meat another great spicy flavor. The bun both sandwiches were served on was a buttery flavored bun, I mean its a bun, it did its job, held the meat. Since the meat was so delicious, I think that the bun should have been higher quality. It was just a regular hamburger bun. The flavor all in all was so amazing, barbeque sauce was not even needed, all though the sauce they served had a nice mild spicy to it and was extremely good. The downside to this sauce (besides the fact it was not needed) was it had all most a jelly like consistency. All in all City butcher did not disappoint and holds true to what I've been told, the best barbeque in Springfield. Not to mention as soon as I walked into the door I was greeted with a smile. Overall, we were able to eat some very good food and the restaurants overall did a very good job. They all gave us the right food, it had somewhat of a decent flavor, and all of the workers were very kind to us. Even though we did not enjoy some dishes, the overall experience was very pleasant and positive, and I would definitely try all of these restaurants again.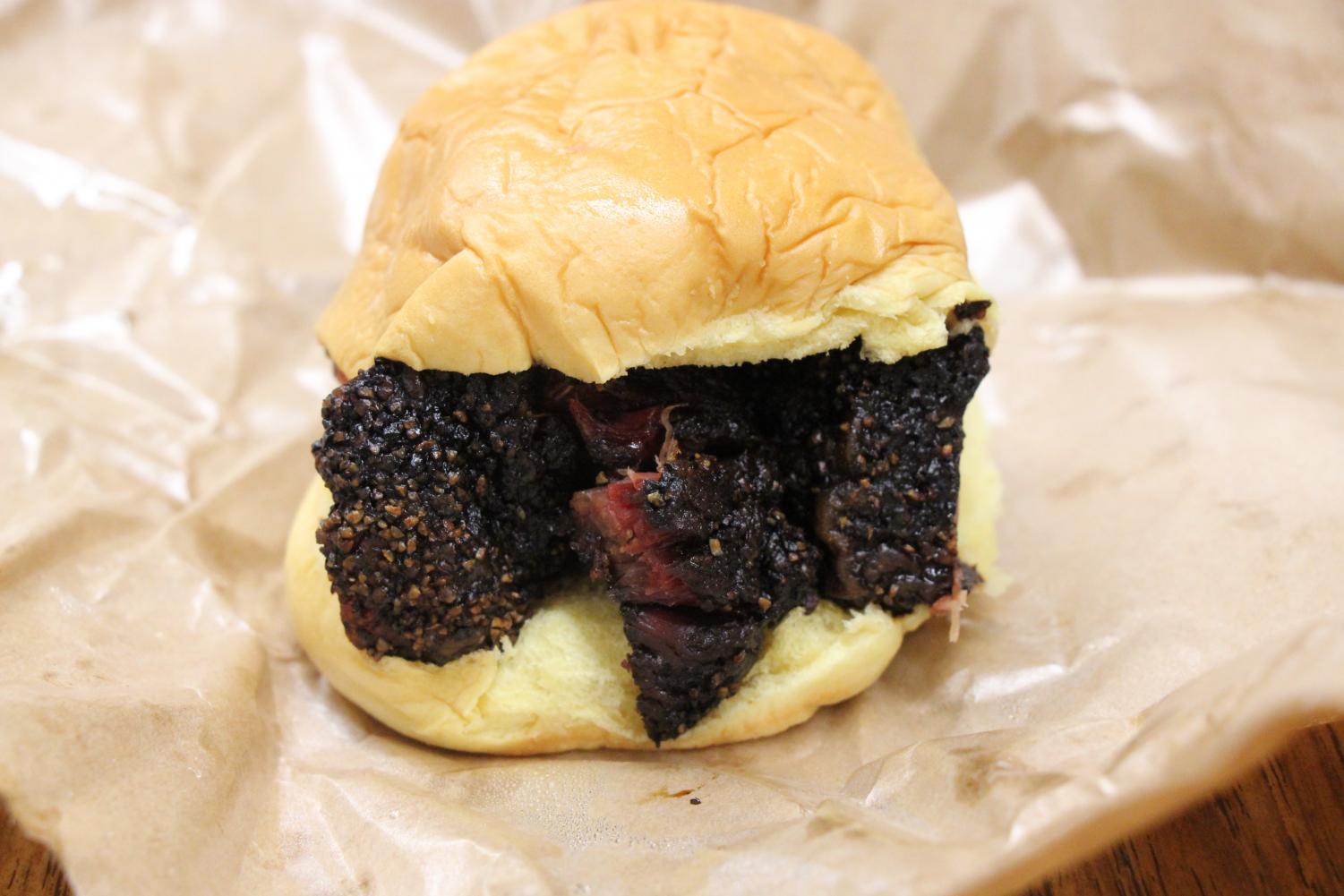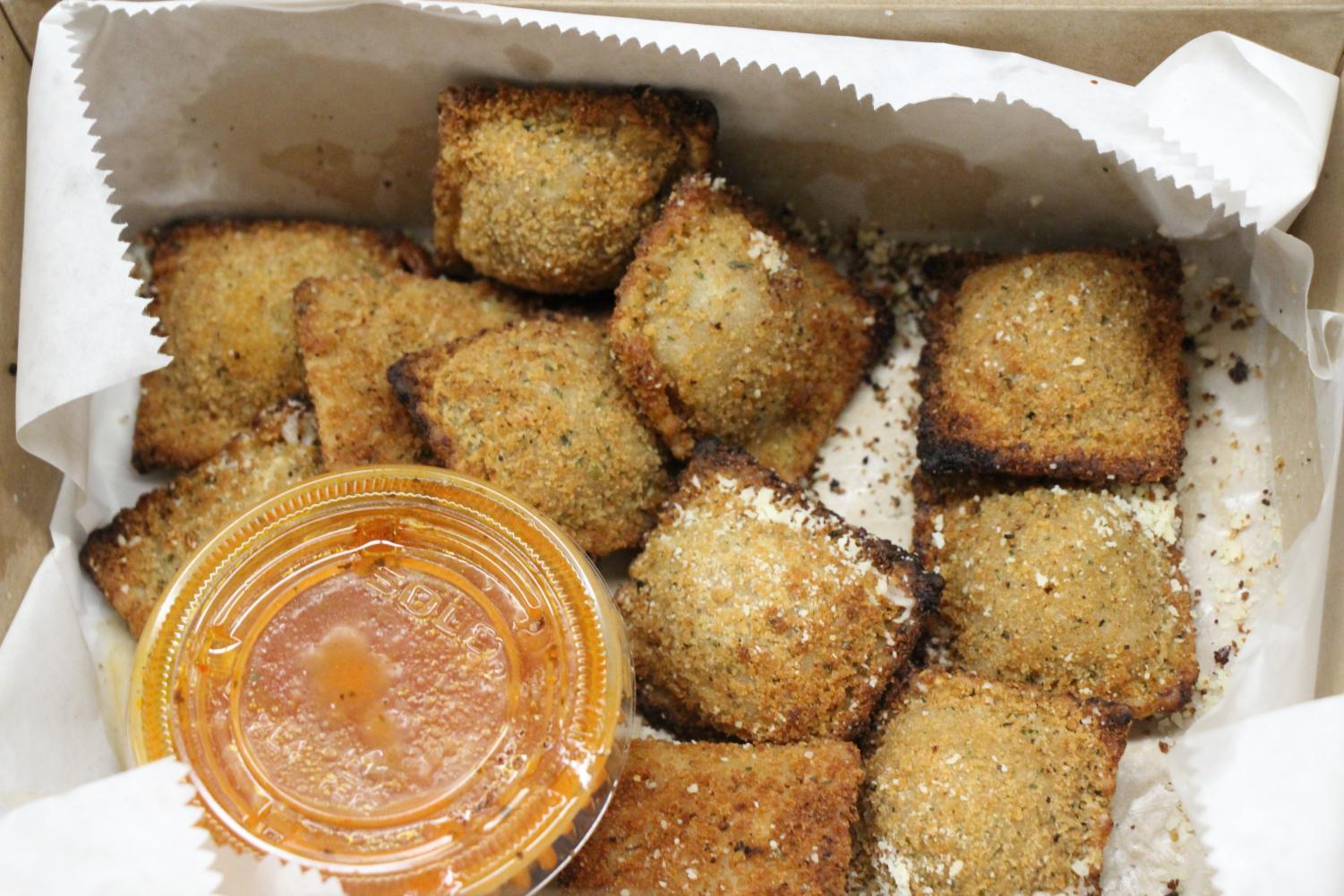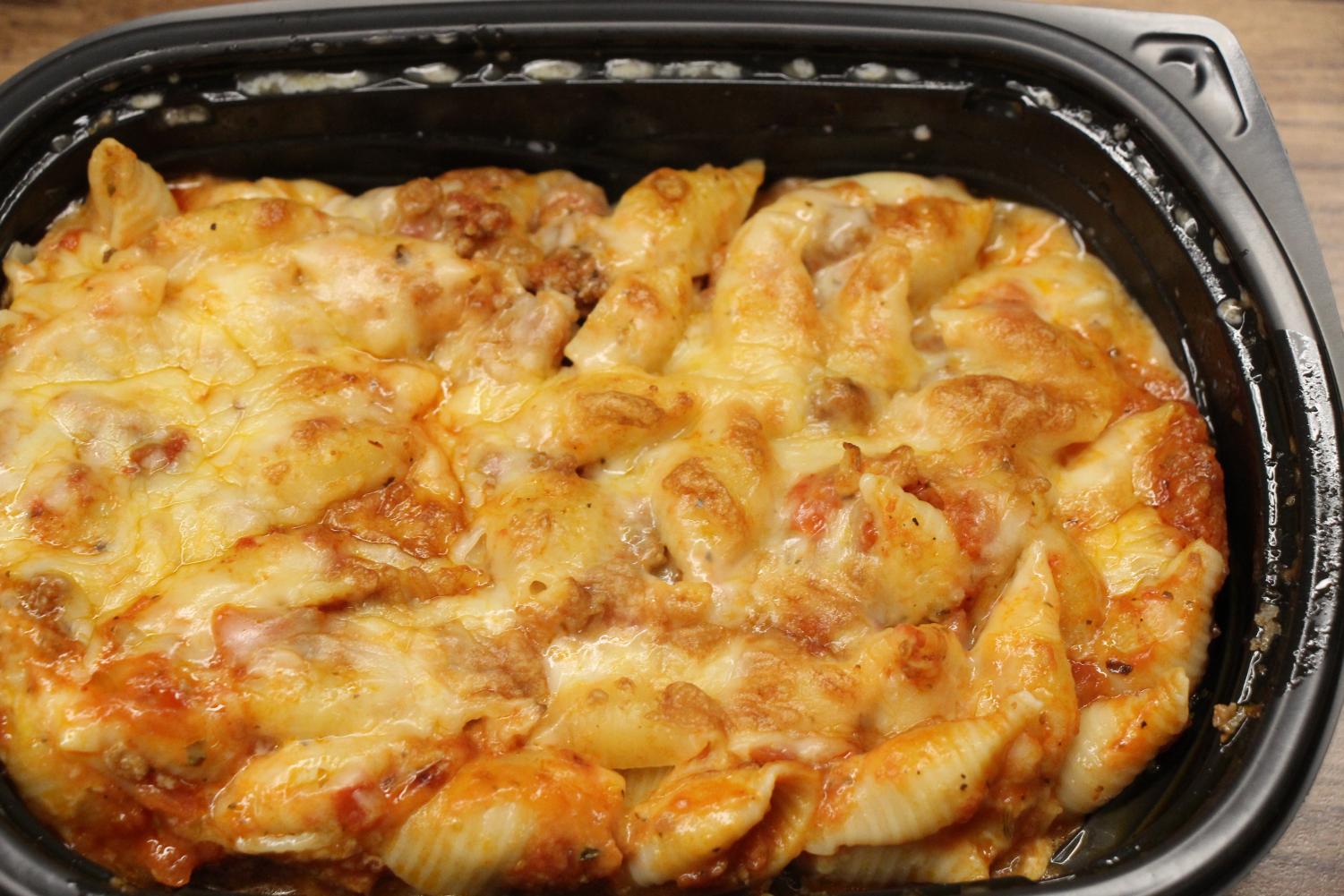 Q&A With Dr. Powers
What's the biggest difference between high school and middle school from what you've seen?
"For me it feels like the pace is a lot faster. I'm learning something new everyday."
Is the pay different?
"Yes. It all based on the years of experience and education."
What made you want to become a chief?
"I'd been at cherokee for 9 years and loved it. After I'd gotten my doctorate I started to think about it a little more. I thought about it for two weeks and I'm happy it worked out and glad that I am here."
Do you have a favorite thing about Kickapoo?
"The traditions Kickapoo has with sports, academics, and extracurricular activities."
Do you feel as connected with the student body since Kickapoo has more students than Cherokee?
"Yes and no, that has been the easiest part of the transition."
Do you have any different tasks?
"The biggest difference is credits and looking at students being on track to graduate. We want to see every student graduate."
Where did you begin your career in education?
"Tampa Florida, I taught there for five years. Assistant principal for 2 years, then 9 years as the principal at Cherokee."
When did you decide to move into admin? Why?
"My first year of teaching in Florida I was encouraged to look into it and get leadership experience."
Cry Pretty
Photo Courtesy of Tribune News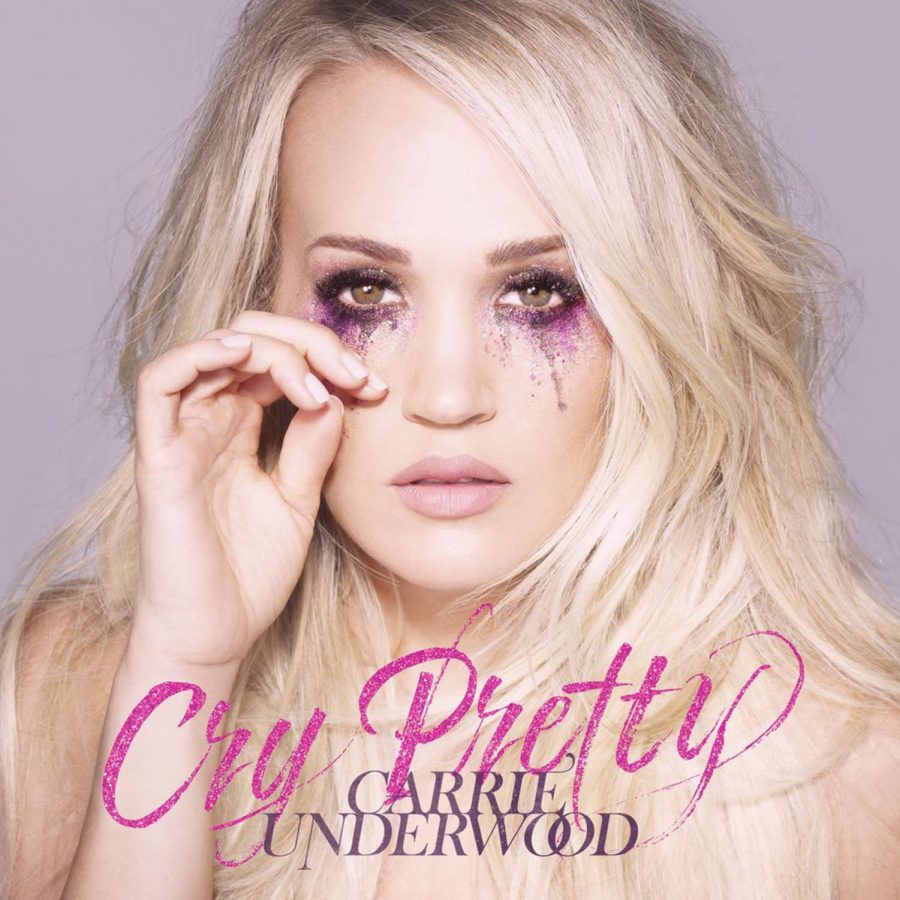 A country singer, Carrie Underwood, released her sixth studio album, Cry Pretty, on September 14, 2018. The album consist of 13 songs. They are soulful and full of meaning. The songs show another part of Carrie that most fans are not use to seeing. Not all of the songs have music videos, but you still feel the meaning in each word she sings. The songs Bullet and Love Wins are definitely the most inspirational, and the words convey messages still talked about today. These topics consist of gay rights and gun violence. In today's climate talking about these issues is important because it helps
open the minds of people in society, and brings light to some major issues. The album has taken some political risk, but nonetheless the songs aren't just about the country, roads and drinking that most stereotypical country music holds, they're about love and convey real meaning, but Carrie keeps her country style and full throat voice. I'm not a big fan of country music. I've never listen to it, but I decided to try something different. And I was pleasantly surprised. If you're a fan of country music and songs with what, I believe, are meaningful and full of life, I highly recommend the album Cry Pretty.
Swimming
In his fifth and final studio album, the late Mac Miller drowns the listener in captivating songs of R&B, soul, jazz rap about heartbreak, self love, and healing. But do not be mistaken, this is not a breakup album.
"I'm just talking about things that I'm proud of myself for, things I'm afraid of, or things that are just thoughts and emotions," he told Beats 1 host Zane Lowe.
The whole album itself, flows at the same pace and keeps you listening. The leading single, Self Care tells how Miller is overcoming struggles and making the decision to treat himself right.
The emotional and nostalgic feel of 2009 with a beautiful orchestra playing at the beginning will have you reminiscing on the past.
More upbeat songs like What's the use? , which has a subtle cameo of Snoop Dogg, tells how Miller is dealing with personal devastation.
The title goes wonderfully with the album as a whole, the album flows you along song to song, each telling a story and has important meaning behind each one. Overall, the word that comes to mind when I listen to this album is patience, I'm not quite sure how to explain why but maybe because the album seems to keep you calm and focused, even the upbeat songs. I would highly recommend listening to Swimming on your lowest, chillest, or simply days you just need to be in your head.
Dresses From KARE Team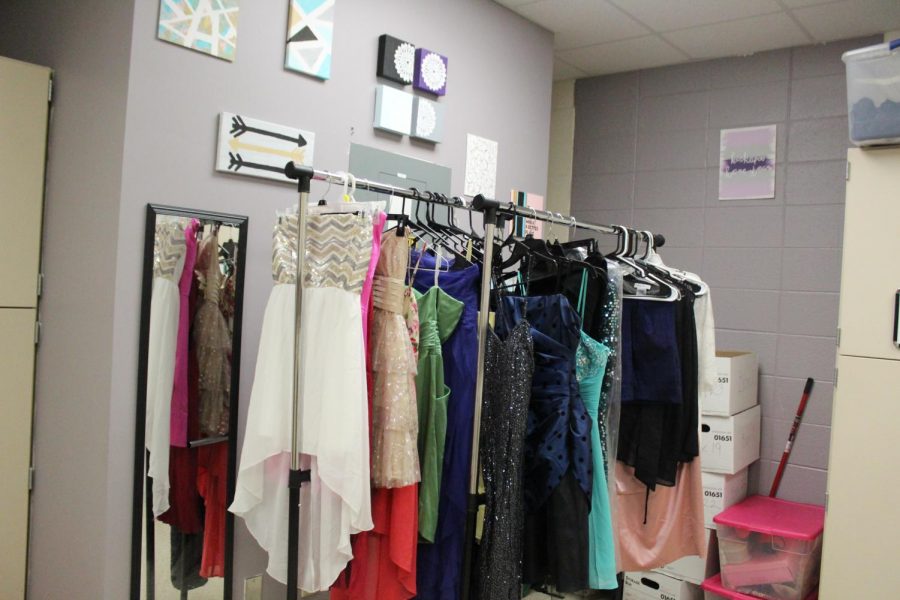 The food pantry, or Kickapoo Korner market, is overseen by Counselor Mrs.Moran and the KARE Team. For many years the pantry has helped students with personal needs, and offers dress donations to any student looking for a homecoming, or prom dresses. "It's a part of the food pantry, and the Kickapoo corner. That's what we call it."counselor, Amy Moran said. The main use of the food pantry is to supply students with any supplemental foods, clothing, and most of all hygiene products. All items within the food pantry are available for student use, and are used to help any student in need. With this being said, the food pantry offers these dresses and many other products to make the students feel welcome and included within the school system. The program first started with spirit tee shirts. "We do like Kickapoo gear, like shirts, tee shirts, and sweatshirts. When people graduate, they donate those in case kids don't have money to buy kickapoo gear, so when we started that we thought what else can we offer?" Moran said. KARE Team went on to host a dress drive to gather prom dresses. After shorter dresses were donated, they added Homecoming dresses to the market.
"So we started in the spring to get prom dresses, and we had a big donation of those several years ago and we still have a lot of those," Moran said. As of right now the KARE Team has plenty of dresses, but will always accept any dress donations. With the dress donations the KARE Team and Moran just ask that the dresses are moderately new or lightly worn and are within current styles. Dresses that are too worn and are out of style will be donated to other second hand thrift stores. "We have fifty dresses back there at all times,"Moran said. If any student is in need of a homecoming or prom dress, they should talk to their counselor and from then all will be directed down to the pantry. Once entering the room a line of dresses are hanging up, and range in sizes. As the KARE Team has plenty of smaller sized dresses, the KARE Team is always in need of some plus size dresses. Donations within non perishable foods, hygiene products, School Spirit gear, and dresses are always needed to help kickapoo students in any way. To donate anything to the KARE Team contact Moran, as her email is located on the counselor's webpage. Click below to be directed there.
Sierra Burgess Really Is A Loser
The Netflix original movie Sierra Burgess Is a Loser was supposed to be a homage to every self conscious girl who feels like they have no purpose or have no idea who they are. Instead, the movie portrayed its main character, Sierra Burgess as a vindictive and manipulative loner whose only purpose in life is to win the heart of a boy. Sierra is the basic stereotype for this sort of character. She has good grades, is in band, has one friend, who is just as nerdy as her, and she is bullied for every step she takes. She is even played by a plus sized actress, which is a step up for the teen film industry. When we first meet Sierra, she is going through what most high school seniors go through, college stress. Her counselor asks her the question of "What is Sierra Burgess?" but Sierra has no answer, causing her to stress. Her counselor suggests she takes up tutoring, so that her applications stand out. That's when she decided to put her number around the school. When the head mean girl of the school, Veronica, decides to give Sierra's number to a cute guy as a joke because he has "loser friends," things start to take off. Sierra gets a mystery text, It happens to be Jamey, the cute boy. Sierra has no idea why or how this boy has her number but she plays along, hoping that it isn't all too good to be true.
When Jamey calls her Veronica it is all clear and Sierra is crushed. She decides to play along anyway. The movie tries to justify Veronica's horrific bullying with the fact that her mom is plus sized and her dad left. The mom is just a coverup for trying to be a 'diverse' movie and giving a mean spirited girl a scapegoat. The main problem I have with this movie is that it glorifies the act of catfishing. Catfishing is pretending to be someone else, and engaging in a fantasy that could eventually lead to emotional harm for both involved. Sierra is catfishing Jamey into believing that she is Veronica, when in fact she is not. Jamey eventually asks "Veronica" to FaceTime and (Sierra being an idiot) says yes. Coincidentally, the real Veronica ends up needing a tutor and Sierra offers to help her in exchange for a favor. Her plan is to FaceTime Jamey with Veronica's face, but with Sierra's voice in the background. When Sierra says something, Veronica acts like it is lagging. The FaceTime ends up being a success, and the catfishing continues. Overall, this movie was trying to send a major message to teenagers that you don't have to be the most beautiful, skinny, or the most popular to win the favor of people, but it ended up being like every other Netflix original, with the same cast, bad acting, and the glorification of nasty internet ways.
Kneeling For Nothing
I do not support making Colin Kaepernick the face of the Nike campaign. I personally believe that it is disrespectful and a spit in the face to the men and women that serve and have served our great country under the flag and National Anthem. However, I don't believe that Kaepernick intended for it to be viewed as disrespectful. I think that he just wanted to do something to get the NFL talking about him again because he is not a very good quarterback and he was probably going to get traded. No matter the intended outcome of his actions I do realize that he was just exercising his right to protest, I just don't agree with the way he went about it. I am truly glad that he used his "celebrity" status to stand up for something that he believes in.
Honestly though, I don't think that he is the right person to speak for the "oppressed black people and people of color" since he grew up in a white household and he did make it into the NFL so he wasn't too oppressed if you ask me. Also, for Nike to name him as the face of their ad under the phrase "stand up for what you believe in, even if it means losing everything" is ironic. He DID NOT lose everything! He simply lost one overpaid job for another. That is not everything when there are people dodging bullets on a war front, hiding from the government in order to go to school, and when many people don't have houses, food, or drinkable water. Kaepernick used his status and the issues of the world to benefit himself and Nike helped him to do so when they endorsed him.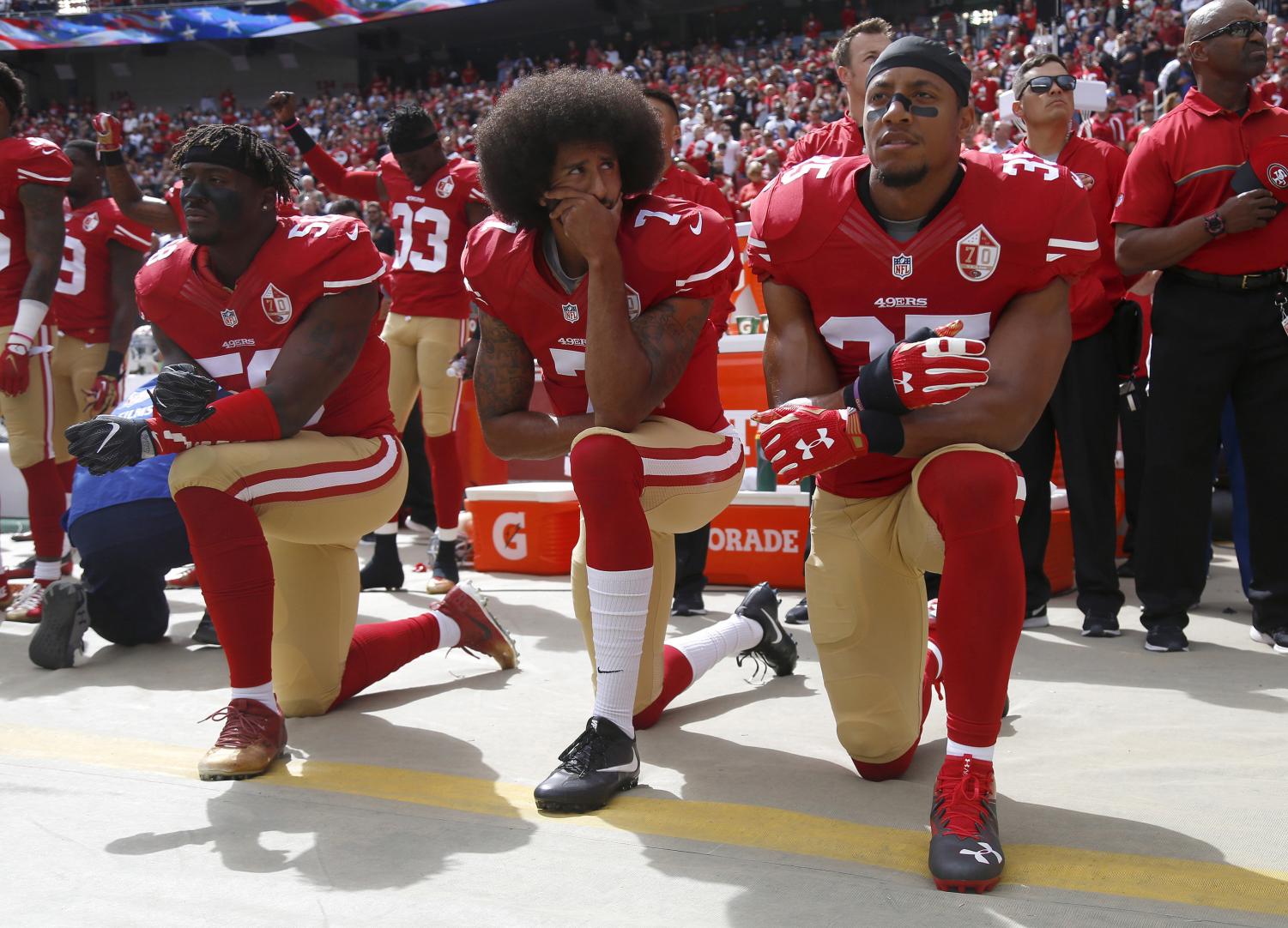 Halloween Quiz
[mlw_quizmaster quiz=1]
Student Council
Student Council has just wrapped up work on How Night and are now beginning to prepare for Homecoming. The dance will be held on October 19th after a football game and will be held in the Kickapoo Commons.
"It's a tradition, its a great way for kids to dress up and enjoy themselves," Student Body President Kennedy Shanklin said.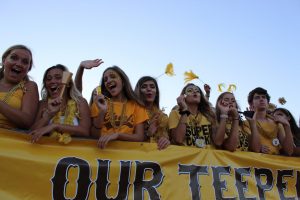 The student council will spend much of the next few weeks working on decorations for homecoming. While they meant to announce the theme for homecoming at How Night, the student council never did, leaving the students of Kickapoo in the dark until they finally unveil their plan.