Springfield Food Leader
Takeout food is a large part of our everyday lives. Being on the move for most of us means either McDonald's , Wendy's, or another large fast food chain. With a simple call ahead most restaurants will put together a carry out, or to go order, which could be a much healthier option other than the fast food restaurants on every corner. The Springfield Food Leader reviewed Yum Yum Bowl, Hinode, City Butcher, and Houlihan's. We ordered two meals from each of the restaurants. The majority of these restaurants prioritize sit down customers, but we ordered all our food for carry out, but made sure to take note of freshness, taste, and customer service. Yum Yum Bowl was the first restaurant we reviewed, they are located at 4808, 706 Battlefield Rd, Springfield, MO 65807, or you can reach them at 417-882-3644. We ordered Yum Yum bowl over the phone and then went to pick it up. When we showed up at the restaurant about 15 minutes later, the food was almost ready for us. The girl who was working at the front counter was very nice and treated us with kindness and professionalisim. The two meals we ordered from Yum Yum Bowl were the orange chicken with fried rice and the bourbon chicken with steamed rice. The so called "bourbon" chicken had good texture and was not dry at all, but the flavor was not there. The bourbon flavor that was supposed to be infused in the meat was basically non existent. Everyone who sampled the chicken said that it was very bland, and the chicken almost tasted like it had the aroma of carrots and other assorted vegetables with it. The steamed rice that came with the bourbon chicken was actually pretty decent, a tad over cooked, but as a side dish it did its job. The orange chicken was cooked similar to the bourbon, very moist and tender. The orange chicken was very flavorful unlike the bourbon, which in our opinion wasn't a good thing. The chicken was drowned in a processed orange flavored sauce which almost gave a similar flavor of orange fruit snacks. The sauce; very candy tasting, really did not have much of a bite to it, as orange chicken generally does. Fried rice was the side that came with the the orange chicken. The fried rice really lacked the typical fried rice flavor, it tasted more like the steamed rice they serve, but doused in soy sauce. Fried rice traditionally is served with vegetables and egg mixed in which really is what gives it the distinct flavor, the fried rice at Yum Yum bowl on the other hand did not. Hinode The second restaurant we reviewed was Hinode which is located at 4301 S National Ave, Springfield, MO 65810 and can be reached at 417-877-1777. The two meals ordered at Hinode where the Chicken and the Sirloin steak lunch specials. When we showed up at Hinode, we had already called in and we ended up waiting for a while. We walked in and we talked to the hostess who barely smiled at us. We thought she was a little rude, and did not want to take care of us. Once we paid and we were waiting she did not say anything else to us, and then we got our food and left. The chicken in the chicken special was somewhat dry. The sauce that it was in was a very good teriyaki, so it leveled out the score for the dry chicken. The chicken portion was also very small, so there was not as much food given compared to Yum Yum Bowl. The sirloin steak in the other special we ordered was cooked to a perfect medium. Whatever sauce the steak was marinated in was phenomenal, we practically drank the juice to figure out what was in it, we could only detect garlic and teriyaki. The sirloin steak well exceeded expectations. The food at Hinode did come with more sides, both the chicken and the steak came with real fried rice, noodles, and vegetables. The fried rice was delicious and was completely a breath of fresh air compared to Yum Yum Bowl. The noodles were also delicious, they were cooked with butter, garlic, salt, and pepper. They were a great side for this dish. The vegetables were crunchy and were in the same sauce as the chicken which tied the whole meal together. When comparing these two meals which are in the same category of food, Hinode definitely won the prize. The food was great and even though the service did not match the food quality, the food made up for it. We've been to Asia with hinode and Yum Yum bowl, now we are headed over to Italy by visiting Bambinos Cafe located at 2810 Battlefield Rd Suite D, Springfield, MO 65804, or reachable at 417-881-4442. Bambinos At Bambinos we ordered two dishes as well, the toasted ravioli (a midwestern delicacy) and "The Bambino", and every order at Bambinos is served with a side of sliced bread.
Starting off with the Toasted ravioli, and I'll have to admit I was slightly disappointed with what I had received. The ravioli is one of the meat filled variety. I was slightly disappointed by that fact. The breading on the ravioli was nothing special, for a restaurant that claims to be the best italian in Springfield, they could step up their toasted rav game. To top it off, the ravioli was overcooked and even burnt on the bottom. The marinara sauce served with it was really watery and did not have many different elements of taste. My ravioli experience at Bambinos was sub par to say the least. The second dish was a pasta called "The bambino", a Cavatelli pasta cooked in a stellar meat and tomato sauce with and endless depth of flavor, the dish was even topped off with melted provel cheese, which added to the flavor. The sauce was seasoned well with hints of garlic and chopped onion. The meat sauce didn't skimp out on the meat portion of the sauce either, making this meal extremely hearty. The pasta was cooked perfectly al dente to add to how amazing this dish was. The addition of the melted cheese and toasted provel cheese on the top really made this the type of food that will stick to your ribs and remind you of grandmas cooking. HEAVY STATEMENT ALERT, this was the best pasta dish I have ever eaten. To finish out my review of Bambinos, I have got to say the toasted rav was below expectations, the pasta was amazing in every sense of the word and the service was decent at best. After being to Asia twice with a journey to Yum Yum bowl and Hinode, then heading over to Italy with a visit to Bambinos Cafe, we are finally taking a trip back to American with some good old fashioned BBQ from City Butcher and Barbeque. They are located at 3650 S Campbell Ave, Springfield, MO 65807 and can be reached at 417-720-1113. City Butcher At City butcher you can only make call in orders before 10:30 AM, so unless you call in before, then hopefully it is your lucky day and they still have meat whenever you come in. We actually ordered three items here because the sandwiches did not come with sides so we got a medium container of coleslaw along with a brisket sandwich and a burnt ends sandwich. Getting things rolling let's start off with the coleslaw. Just like most coleslaws it was made with cabbage, vinegar, mustard, mayo and some spices. I thought personally that there wasn't enough flavor and the cabbage really overpowered the sauce and traditional flavor of coleslaw. Even though the coleslaw was not very flavorful, the lettuce was crunchy and wasn't impossible to eat. The brisket and the burnt ends where very similar, the only difference being that the burnt ends are a typically fatter chunk of meat adding to the flavor, and the charred crust around the meat. On the burnt ends there was also a lot of added seasoning which made for a bolder taste. Both the brisket and burnt ends where smoked to perfection and where as tender as could be, you could even see the smoke ring around the exterior of the meat proving it's been cooked low and slow for hours. The seasoning is obviously a black pepper base and gave the meat another great spicy flavor. The bun both sandwiches were served on was a buttery flavored bun, I mean its a bun, it did its job, held the meat. Since the meat was so delicious, I think that the bun should have been higher quality. It was just a regular hamburger bun. The flavor all in all was so amazing, barbeque sauce was not even needed, all though the sauce they served had a nice mild spicy to it and was extremely good. The downside to this sauce (besides the fact it was not needed) was it had all most a jelly like consistency. All in all City butcher did not disappoint and holds true to what I've been told, the best barbeque in Springfield. Not to mention as soon as I walked into the door I was greeted with a smile. Overall, we were able to eat some very good food and the restaurants overall did a very good job. They all gave us the right food, it had somewhat of a decent flavor, and all of the workers were very kind to us. Even though we did not enjoy some dishes, the overall experience was very pleasant and positive, and I would definitely try all of these restaurants again.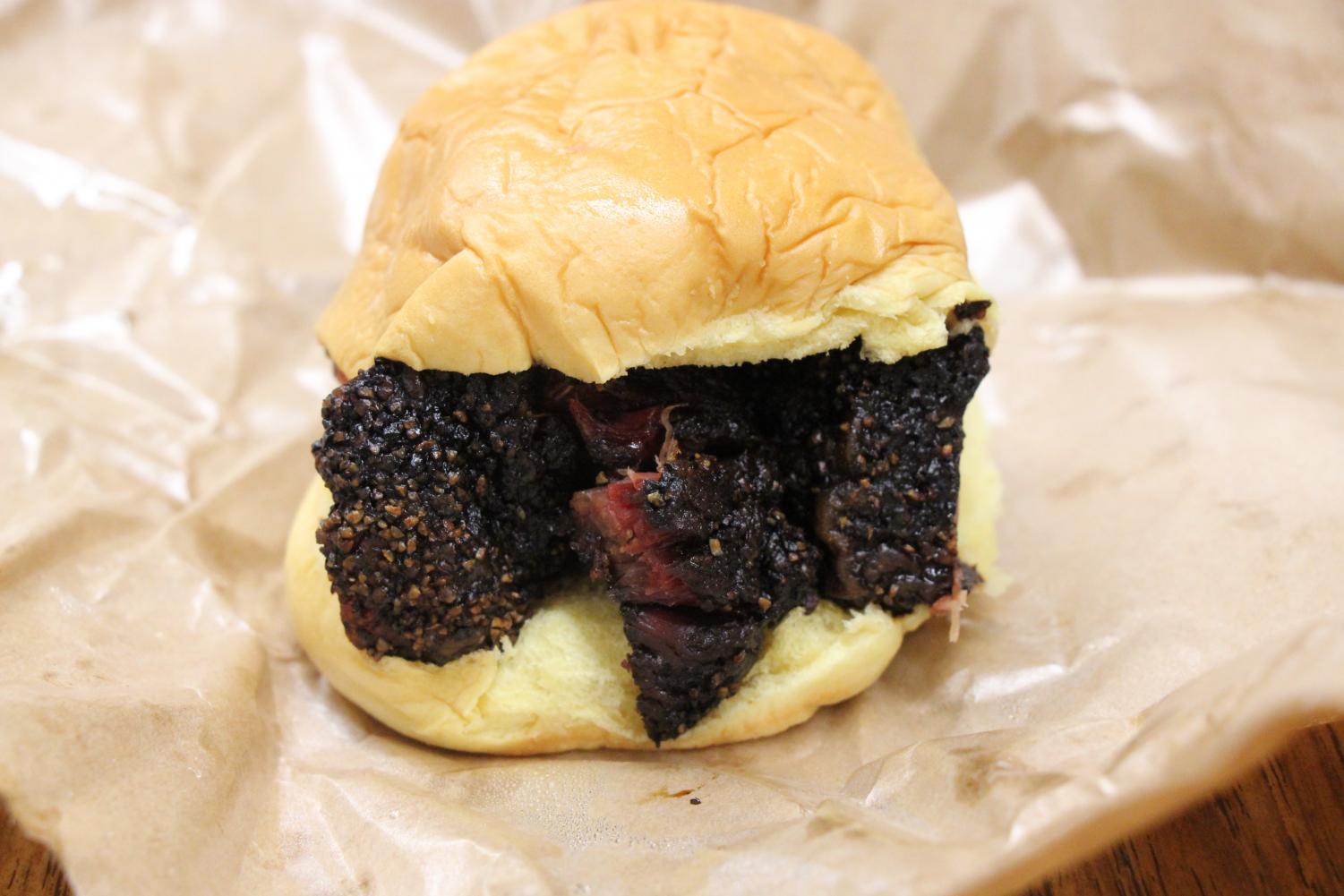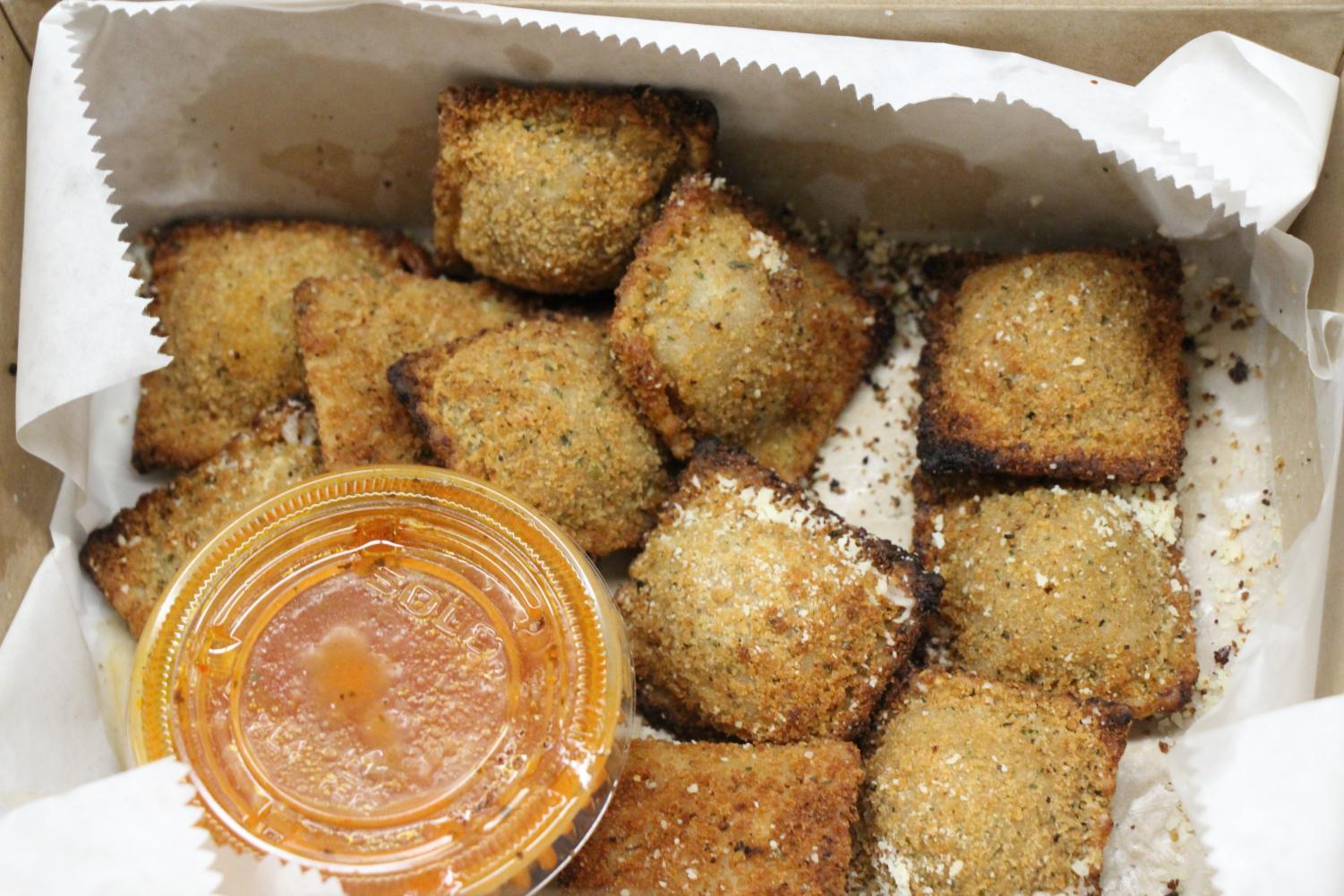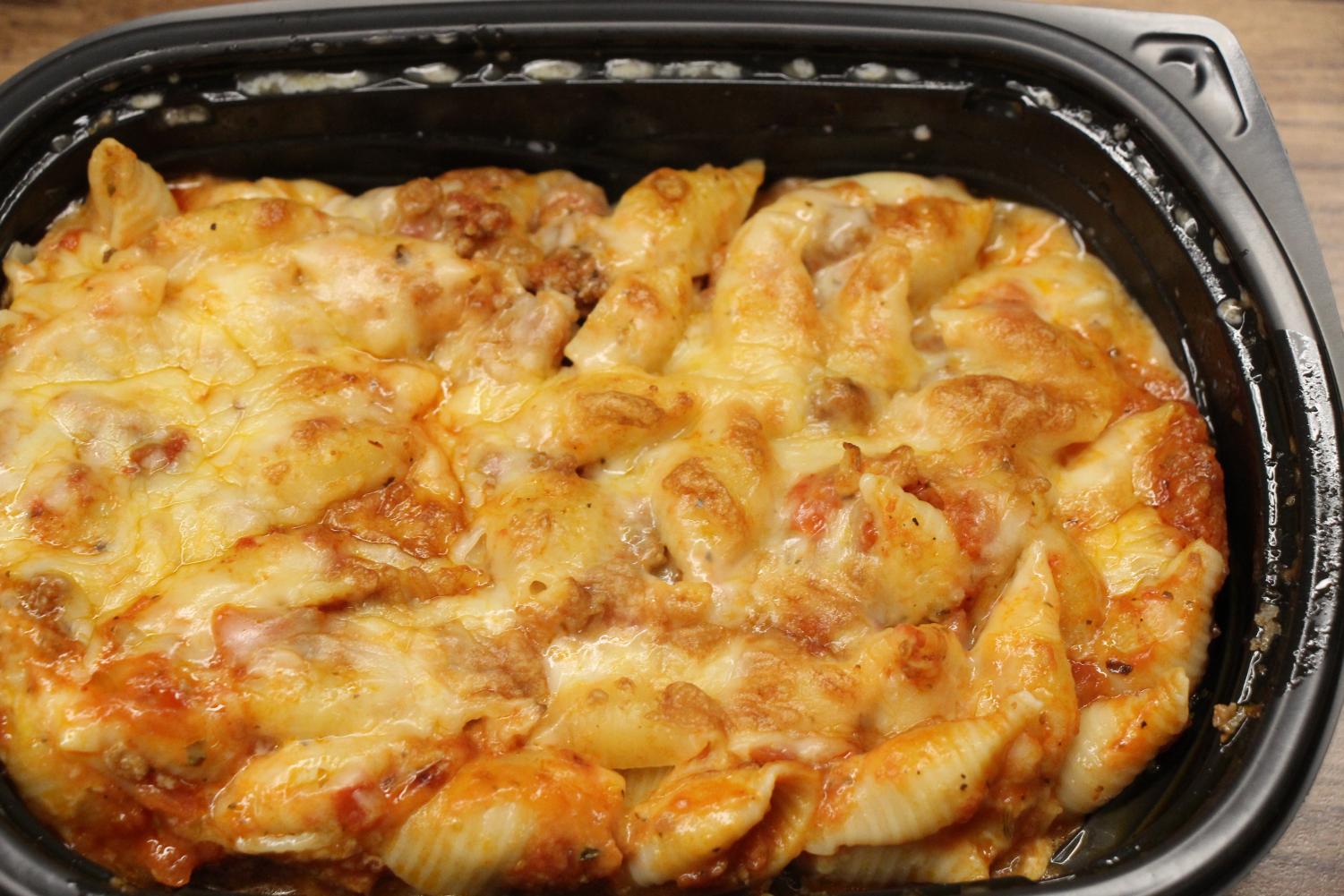 Q&A With Dr. Powers
What's the biggest difference between high school and middle school from what you've seen?
"For me it feels like the pace is a lot faster. I'm learning something new everyday."
Is the pay different?
"Yes. It all based on the years of experience and education."
What made you want to become a chief?
"I'd been at cherokee for 9 years and loved it. After I'd gotten my doctorate I started to think about it a little more. I thought about it for two weeks and I'm happy it worked out and glad that I am here."
Do you have a favorite thing about Kickapoo?
"The traditions Kickapoo has with sports, academics, and extracurricular activities."
Do you feel as connected with the student body since Kickapoo has more students than Cherokee?
"Yes and no, that has been the easiest part of the transition."
Do you have any different tasks?
"The biggest difference is credits and looking at students being on track to graduate. We want to see every student graduate."
Where did you begin your career in education?
"Tampa Florida, I taught there for five years. Assistant principal for 2 years, then 9 years as the principal at Cherokee."
When did you decide to move into admin? Why?
"My first year of teaching in Florida I was encouraged to look into it and get leadership experience."

Cry Pretty
Photo Courtesy of Tribune News
A country singer, Carrie Underwood, released her sixth studio album, Cry Pretty, on September 14, 2018. The album consist of 13 songs. They are soulful and full of meaning. The songs show another part of Carrie that most fans are not use to seeing. Not all of the songs have music videos, but you still feel the meaning in each word she sings. The songs Bullet and Love Wins are definitely the most inspirational, and the words convey messages still talked about today. These topics consist of gay rights and gun violence. In today's climate talking about these issues is important because it helps
open the minds of people in society, and brings light to some major issues. The album has taken some political risk, but nonetheless the songs aren't just about the country, roads and drinking that most stereotypical country music holds, they're about love and convey real meaning, but Carrie keeps her country style and full throat voice. I'm not a big fan of country music. I've never listen to it, but I decided to try something different. And I was pleasantly surprised. If you're a fan of country music and songs with what, I believe, are meaningful and full of life, I highly recommend the album Cry Pretty.

Swimming
In his fifth and final studio album, the late Mac Miller drowns the listener in captivating songs of R&B, soul, jazz rap about heartbreak, self love, and healing. But do not be mistaken, this is not a breakup album.
"I'm just talking about things that I'm proud of myself for, things I'm afraid of, or things that are just thoughts and emotions," he told Beats 1 host Zane Lowe.
The whole album itself, flows at the same pace and keeps you listening. The leading single, Self Care tells how Miller is overcoming struggles and making the decision to treat himself right.
The emotional and nostalgic feel of 2009 with a beautiful orchestra playing at the beginning will have you reminiscing on the past.
More upbeat songs like What's the use? , which has a subtle cameo of Snoop Dogg, tells how Miller is dealing with personal devastation.
The title goes wonderfully with the album as a whole, the album flows you along song to song, each telling a story and has important meaning behind each one. Overall, the word that comes to mind when I listen to this album is patience, I'm not quite sure how to explain why but maybe because the album seems to keep you calm and focused, even the upbeat songs. I would highly recommend listening to Swimming on your lowest, chillest, or simply days you just need to be in your head.

Sierra Burgess Really Is A Loser
The Netflix original movie Sierra Burgess Is a Loser was supposed to be a homage to every self conscious girl who feels like they have no purpose or have no idea who they are. Instead, the movie portrayed its main character, Sierra Burgess as a vindictive and manipulative loner whose only purpose in life is to win the heart of a boy. Sierra is the basic stereotype for this sort of character. She has good grades, is in band, has one friend, who is just as nerdy as her, and she is bullied for every step she takes. She is even played by a plus sized actress, which is a step up for the teen film industry. When we first meet Sierra, she is going through what most high school seniors go through, college stress. Her counselor asks her the question of "What is Sierra Burgess?" but Sierra has no answer, causing her to stress. Her counselor suggests she takes up tutoring, so that her applications stand out. That's when she decided to put her number around the school. When the head mean girl of the school, Veronica, decides to give Sierra's number to a cute guy as a joke because he has "loser friends," things start to take off. Sierra gets a mystery text, It happens to be Jamey, the cute boy. Sierra has no idea why or how this boy has her number but she plays along, hoping that it isn't all too good to be true.
When Jamey calls her Veronica it is all clear and Sierra is crushed. She decides to play along anyway. The movie tries to justify Veronica's horrific bullying with the fact that her mom is plus sized and her dad left. The mom is just a coverup for trying to be a 'diverse' movie and giving a mean spirited girl a scapegoat. The main problem I have with this movie is that it glorifies the act of catfishing. Catfishing is pretending to be someone else, and engaging in a fantasy that could eventually lead to emotional harm for both involved. Sierra is catfishing Jamey into believing that she is Veronica, when in fact she is not. Jamey eventually asks "Veronica" to FaceTime and (Sierra being an idiot) says yes. Coincidentally, the real Veronica ends up needing a tutor and Sierra offers to help her in exchange for a favor. Her plan is to FaceTime Jamey with Veronica's face, but with Sierra's voice in the background. When Sierra says something, Veronica acts like it is lagging. The FaceTime ends up being a success, and the catfishing continues. Overall, this movie was trying to send a major message to teenagers that you don't have to be the most beautiful, skinny, or the most popular to win the favor of people, but it ended up being like every other Netflix original, with the same cast, bad acting, and the glorification of nasty internet ways.

Kneeling For Nothing
I do not support making Colin Kaepernick the face of the Nike campaign. I personally believe that it is disrespectful and a spit in the face to the men and women that serve and have served our great country under the flag and National Anthem. However, I don't believe that Kaepernick intended for it to be viewed as disrespectful. I think that he just wanted to do something to get the NFL talking about him again because he is not a very good quarterback and he was probably going to get traded. No matter the intended outcome of his actions I do realize that he was just exercising his right to protest, I just don't agree with the way he went about it. I am truly glad that he used his "celebrity" status to stand up for something that he believes in.
Honestly though, I don't think that he is the right person to speak for the "oppressed black people and people of color" since he grew up in a white household and he did make it into the NFL so he wasn't too oppressed if you ask me. Also, for Nike to name him as the face of their ad under the phrase "stand up for what you believe in, even if it means losing everything" is ironic. He DID NOT lose everything! He simply lost one overpaid job for another. That is not everything when there are people dodging bullets on a war front, hiding from the government in order to go to school, and when many people don't have houses, food, or drinkable water. Kaepernick used his status and the issues of the world to benefit himself and Nike helped him to do so when they endorsed him.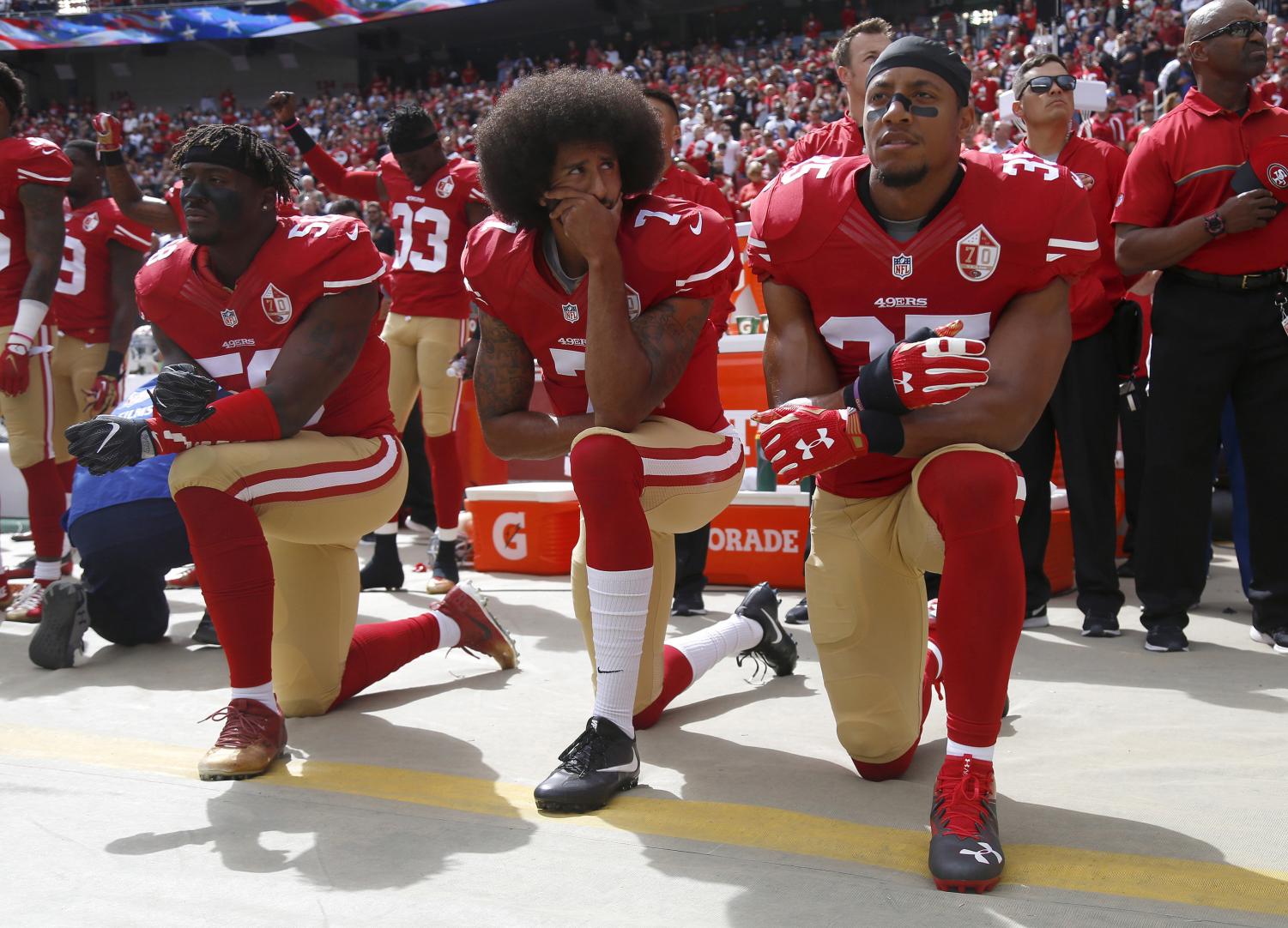 ELA Night of Honors
This past Tuesday, May 1, our English Language Arts Department put on its second annual Night of Honors. The event was a time to give credit to students and faculty who participate in all of the language arts areas including English classes, Speech and Debate, Theater, and Journalism.
"About two years ago Mrs. R, our department head, mentioned the idea of doing an ELA night. It would be something to represent all of the kids that write and don't typically receive awards or recognition for what they do," ELA instructor Daniel Sutton said.
ELA Night of Honors came to life last year and returned this year with just as much appreciation. Parents, friends, and mentors attend in support of their award winning authors. The library was set up with several displays of all of these programs and their successes. Award winning students from each program were given the opportunity to read their work during the official presentation of the night. Audience members were given a small taste of the work that produced within the ELA department here at Kickapoo.
"We put together ELA night realizing that we are the biggest department in the district, probably also at the state level, and we include four major programs within our department. So we wanted to showcase all of the kids' talents and all of these different arenas while giving credit to our published authors in THINK magazine," Sutton said.

NBA Playoffs Review
The NBA season has been an up and down roller coaster this season. The Cavaliers got taken to seven games by the Pacers, yet bounced back in the second round to sweep the number one seed Toronto Raptors. Lebron James has been solidifying his case as the best player of all time averaging over his last 30 postseason games, 33.5 points, 9.3 rebounds and 8.4 assists while shooting 55.7% from the floor. These are some of the best numbers we've ever seen and are witnessing one of the best players of all time. The Warriors are back to their dominant ways as they currently lead the Pelicans 3-1 in their series and will look to finish them in game 5. The Celtics currently lead their series 3-1 over the 76ers in a battle of inexperienced playoff teams as they both have multiple players getting their first real taste of the postseason. The Celtics have outcoached and executed the 76ers this entire series and will look to finish them in game 5 as well. The Rockets are currently up on the Jazz 3-1 but this series has been a lot closer than the series would indicate. These two teams have fought back and forth for every game but game 3, but the Rockets firepower has ultimately been too much for the Jazz to handle. These series haven't been too close, but once the conference finals come around there will be some very competitive basketball.

Never Again
187,000 students, more than 100 times the student population of Kickapoo High School, have experienced a school shooting in the last 19 years, according to a March analysis by the Washington Post. Since then, over 130 students from teachers and children at Sandy Hook Elementary School, to young adults and faculty members at Virginia Tech, have been killed as a result of these shootings.
In February, 17 students and staff members at Marjorie Stoneman Douglas High School were shot and killed by accused gunman Nikolas Cruz, a former student of the Parkland, Florida high school. Cruz executed the attack with an AR-15-style rifle. He purchased the firearm legally nearly a year before the massacre, USA Today reports.
Federal law states that it is unlawful to "sell or otherwise dispose of any firearm or ammunition" to those who have been committed to a mental institution or are believed to
be mentally defective. NBC News reported in February that Cruz was examined by professionals Henderson Behavioral Health, and the Florida Department of Children and Families when his mental state was called into question in 2016. Cruz's own attorney also described him as a "broken child" who suffered from brain development issues and depression in February. Still, he was able to legally purchase the firearm used to kill 15 students and two staff members at Douglas High.
But for the survivors, the usual social media circulation of "thoughts and prayers" was not enough. Instead, Douglas students stepped into the limelight to demand change in an unprecedented student movement.
These demands went on to incite demonstrations like the Walkout for Our Lives: a student protest pleading for stricter gun control laws, especially those regarding AR-15 and other assault-style rifles. The Washington Post reports that tens of thousands of students walked out of their schools in protest, including students of Central, Glendale and Kickapoo High Schools.
Douglas High survivors also organized a nationwide protest dubbed the March for Our Lives, which drew hundreds of thousands to march for gun control in Washington, D.C. The Post compared the size and scope of the march to that of student protests during the Vietnam War.
   In March, juniors Grace Laflen and Zoë Sweaney organized Kickapoo's participation in the Springfield Walkout for Our Lives: a peaceful protest to push for stricter gun control laws, especially those regarding assault weapons.
   According to Sweaney, more than 300 students walked out of their classes to the football field on March 23, chanting "no more silence, end gun violence." Organizers of the walkout spoke to the crowd of protestors for approximately 45 minutes before returning to class. According to a News-Leader report from the week of the walkout, students at Central and Glendale High Schools also walked out.
   "I do think that we made a profound impact," Sweaney said. "I think that in their minds -at the state level of our government, and even the federal level of our government- they know that we are here. And I think they'll keep that in mind from now on."
   Sweaney was pleased to report that the walkout was executed well, with support from administration and nearly three times as many participants than expected.
   Sweaney told KHQ that more restricted access to AR-15 and other assault-style weapons and more intensive background and mental health checks in both the private and public sectors of firearm sales are the two main priorities on their agenda for the #NeverAgain movement. While  she does not advocate for a repeal of the second amendment, she says  that no amendment is immune to regulation.
   "Although our right to vote is constitutionally protected, everyone still must register and voter ID laws exist," Sweaney said. "I think it's important they know that although we recognize their rights, we also recognize the importance of regulating access to dangerous weapons." She also added that people who "stay hidden" behind the second amendment are the greatest barrier to change.
   Sweaney told KHQ that in all, this bipartisan movement has one goal: to keep children safe at school at all costs. She says she often becomes concerned when politics become too involved with this goal.
   "…even if they aren't agreeable on every single platform we have, if in all they just want to make America and specifically schools safer, then we're on the same side as them," Sweaney said.
   Not all students agree with Sweaney's views, however. A group of approximately 80 students wore tee shirts with various facts and statistics in response to the Walkout for Our Lives to stand up for their second amendment rights and honor those who routinely save lives with firearms.
   "…there is a different point of view that is sometimes not seen or heard," junior Carson Fink said. "Wearing the shirt gave me a voice without being disrespectful."
   Approximately 30 students bearing these shirts walked out of the west side of the building to the flag pole in a counter-protest. One student reportedly mounted an American flag on his truck and parked in front of the protest. He was asked to move the truck, and later faced disciplinary action. Fink was not one of these students. Multiple participants in this counter-protest declined request for interview.
   Fink told KHQ that he does not believe that gun control legislation will stop school shootings or any other type of mass murders. He says the root of the problem lies within moral decrepitude in American society.
   "We have lost the value of the human life and our spirituality, and that is what I think we need to bring back," Fink said. "We have lost our moral absolutes, and the lines of right and wrong are blurred…law-breakers do not respect the law."
   Fink added that arming officers and officials inside schools could prevent school shootings more effectively than more restrictive gun control legislation.
   "Armed professionals, who have been trained to be proficient, are the best defense against harm. This includes resource officers and police officers," Fink said. "Law-breakers are not stopped by more laws but by professionals with arms."
   Sweaney, however, is troubled by the idea of more firearms in schools.
   "…armed SRO's do not deter shooters from entering the school… the problem was that they were able to get the gun into the school in the first place," Sweaney said. "…we need to look at a solution that stops them from getting the gun in the first place, rather than confronting them during the face-off." She added that the presence of more armed professionals could make schools feel like "prisons."
   In all, both Fink and Sweaney hope to see change in order to make schools in America safer for everyone. For Fink, this means bringing back common morality and "absolute truths," while maintaining second amendment rights and increasing individual gun responsibility. For Sweaney, it means preventing firearms from falling into the wrong hands while avoiding the infringement of anyone's constitutionally guaranteed right.
   "We just want to see change," Sweaney said. "I feel like anyone who is against that is advocating for the status quo. And so many people are dying in the status quo."

America's Pastime
Springs sports have began their seasons, which means the sport of America's past time is here too. Baseball. This means lots of popcorn, hot dogs, and long sunny days.
   The Kickapoo baseball team has had some rebuilding, because of the loss of the 2017 class. Last year's team consisted of 4 seniors, 4 juniors, and 1 sophomore. The 2017 class also took a variety of pitching with them. As a result, the season started with many spots to fill, such as: Adam Link(drury), former first baseman Chandler Jones,  Robbie Merced (Missouri State), Michael Barnes (Fort Scott Community college), Andrew Kauffman, and other players who played a role on the team.
  "Loosing the 2017 class hurt us pretty bad because we lost a lot of leadership and experience, but as the season has gone on we have had a ton of players step up to help us win games like Garret Reed and Logan Harper," said Quin Reasoner.
   However, the saying out with the old, in with the new explains this years team perfectly. With the majority of the team not having a great deal of varsity play time. The chiefs will have to learn to lead each other, and fill the the awaiting rolls on the team.
   This years Kickapoo team brings back a few varsity players from last year who will be counted on a lot this season. This returning group brings back Mason Auer(Jr), Quin Reasoner(Sr), Kolton Giefer(Sr), and Zac Salyers(Sr).
   The Missouri State commit Mason Auer is expected to have a big year following his astonishing sophomore season for the Chiefs. Throwing in the low 90's, a vacuum in the outfield, and someone who can do it all at the plate. He has impressed many people and plans to continue that. As a result, he will play a big roll for this Kickapoo team.
   The team started out slow at the plate, but as many know baseball is game of highs and lows.
With the talent this team brings it would not be surprising to see another district title, and run for state.

Giving Back To The Community
Summer is the perfect time to contribute to your community. With all the free time you get in the summer you can join an organization or just donate a little bit of time to something you believe you can help with.
volunteering is a great way to feel better about oneself through helping others. It also helps someone appreciate what you have and gets you involved with a community. One could also make new friends who care about the same causes and ideas as you.
 The school year students also have many options to contribute such as key club, the food pantry, Girls for Good, Pay It Forward, RADD, NHS, and many others.  However, during the summer it's a bit different there are many organizations and groups that offer may different ways to help out. Some of the organizations include Give 5, Ozarks Food Harvest, Community Partnership of the Ozarks, Convoy of Hope, Red Cross, Community Blood Center of the Ozaks and quite a few others.
The Ronald McDonald House
Helping families whilst their child or family member is ill through providing housing, health care, and resources is another way to help others.
The Humane Society
Volunteering with dogs is always enjoyable and a great way to help sheltered animals in our community.

Track and Field
With track season already starting a lot of the members are look to have the same results as they did last year.
"Yes our main goal is not only have the same results as last year, but also do even better than last year," said senior William Lynch
Also with returning seniors they look to the younger classmen to fill in the shoes of some great athletes last year; Devin Kruse, Maverick Mcgee, Chris Lawson.
" I believe that our younger classmen will step up to the plate and who knows some of them might do way better than we expected," said senior Adrian Davis.
With the younger classmen looking to impress the coaches, the upperclassmen are having some big time people returning, that include three time state qualifier Kennedy Aurentz, state champion Jaden Wiley and state qualifier Cy Warlick.
" I'm really excited about this season, because I feel like that I can turn some heads this year and hopefully achieve my goal of finally winning the shot put state  title," said junior Kennedy Aurentz.
So look for the track team to make a big impact this season and make history .

The Young Adult Novel Apocalypse: Authors Exploit the Genre
J.K. Rowling spurred the explosion of today's young adult genre back in the late 90s with the release of the first Harry Potter book.
       She had to go to several different publishers —at least 12, according to The Guardian—because her story was repeatedly rejected.
   And it wasn't because the publishers didn't like the story. They were worried that the books would never sell, says the fandom-journalist site Hypable.
   Christopher Little, Rowling's first agent, told The Guardian that publishers feared nobody would read Harry Potter because, they reasoned, it wasn't relatable to an adult audience.
   Before Rowling, there wasn't much of a Young Adult genre, and this is likely due to the same reasons why Rowling had to face so much rejection.  No company saw any profit in publishing a book that catered to such a small demographic of 12-18 year-olds.
   Although I'm glad that Rowling had determination to put what would become one of the most beloved book series of all time on bookshelves, it's understandable that these publishers didn't want to take the risk.
   Teens didn't have their own genre before the last couple decades.  Books were published for children, and books were published for adults.  Before the late 90s, students read classics like Gatsby and Catcher in English classes, and any leisure reading was made for the grownup audience.
   Books like Gary Paulson's Hatchet or like Hinton's The Outsiders (she was 17 when her book was published, funny that) are some of the earliest examples of YA fiction, but few others wanted to write fiction for specifically young people because there was no demand for it.
   Rowling set the precedent for  young adult literature by showing everyone how much money you can make by creating something that teenagers want to read.
   Ever since Rowling's immense success, there was an outbreak of young adult books.  Authors like John Green, David Levithan, Rick Riordan and Veronica Roth—all names you can find on our library's shelves—have emerged as some of this generation's most successful writers.
    YA literature has become the bottom of the barrel for books; publishers are using the genre as  loophole for authors who aren't good at writing to get something published.
   Recycled plot lines, laughably bad dialogue and character arcs as flat as old Pepsi are only some of the many crimes against literature that run rampant throughout these god-awful books.
Joyce Carol Oates, American author with hundreds of published novels, short stories, poems and essays, said in an interview with the Michigan Quarterly Review that young adult writing takes a special kind of skill.
"[My editor] Tara encouraged me to write a young adult novel, which, for me, became an experiment in genre: how to present a narrative in the most succinct and dramatic way, relying mostly upon dialogue, a minimum of interior narration, virtually no description, exposition, or background. In adult fiction, the act of describing, for instance, a high school cafeteria could be a tour de force of sharp, sensory writing, but a young adult editor will simply cross out such a description with the gentle admonition: 'Teenagers know what a high school cafeteria is, you don't have to tell them."'
   Oates may be right that good Young Adult fiction is dramatic and succinct, but much of the young adult books published these days aren't on par with the leading authors of our generation.
   Rowling's use of installments was artful, masterful and added to a gripping plot.  C.S. Lewis and George R.R. Martin have also used installments tastefully.  But  the rise (and plague) of series has become just another way to copycat Rowling's successes.  It's become less about writing impactful and thoughtful literature and more about making up new ways to keep making money.        One of my biggest problems with this genre is that it is insulting to our intelligence.  YA authors have this nasty habit of censoring themselves all the time.
   Do these authors think we don't know what sex is?  Do they think that they are doing us some great service by only alluding to all the dirty things that teenagers do?  Young adult books should be as honest and real as the lives of those reading them.
   The Young Adult genre has become an outlet for middle-aged writers to reminisce about their high school experience.  While this style may be suitable for memoir writing, it's not entertaining when placed in a modern setting with fictional characters in a slice of life plot line.
   Forty-year-olds do not know what the current high school scene is; they like to impress their ideas on what they think high school is like on their story and pass it off as real.
   Oates was right when she said that high-schoolers know what a cafeteria looks like.   There's a special shared experience between students.  It's a mutual language that we all know, and authors are making it all too obvious that they don't speak the tongue.
  What are teenagers all about?  Their phones!  Let's write all of our stories with a heavy reliance on texting and email in order to dig ourselves an even deeper grave.  Books that use threads as a means of carrying a plot makes a story boring as hell.  If i wntd 2 read txt lk ths (which is NOT how teenagers text, John!) id skrrt skrrt rite on ovr 2 twitter lol.
   This plot device-y way to make characters seem more hip and trendy falls short nearly every time and leaves readers bored, confused and a little uncomfortable.  This heavy reliance on technology in order to make a book seem more modern is a glaringly obvious crutch for someone lacking talent in writing dialogue.
   Our great-grandchildren will still be reading Mark Twain and Mary Shelley when they're in school. Cassandra Clare who? Stephen Chbosky what?  Young adult books exist only in the present and have no literary merit to keep them relevant in the future.

Student Art Featured at Springfield Art Museum
AMBER BURNETT (12)
"BOWL OF DOUBT"
CERAMIC BOWL
"This is the best thing I've ever thrown.  In fact, when I went to glaze it, Mr. Blackburn thought it was his bowl that he used for demonstrations, and it didn't help that I didn't have my name on it.  When I heard it was going to be featured at the art museum, I wanted to name it 'The Bowl That My Teacher Thought Was Too Good to be Mine.' We decided that name was too long, so we just went with 'The Bowl of Doubt'.  Mr. Blackburn is still skeptical that I made it."
MAKAYLA MAXHEIMER (11)

"INTO THE UNKNOWN"
DIGITAL PRINT
"For this piece, I really wanted to do something that meant a lot to me.  At the time, I was really into this show called Over the Garden Wall.  The show helped me bond with my friends.  The show is very light and fluffy, and I wanted to be able to show that as well as how I was feeling at the time, with dark shadowy figures and the lantern."
NATALIE GATES (9)
"ENVY"
MIXED MEDIA
"Hateful desire and envy are themes in this piece.  The outstretched hand represents a longing or desire for something more.  Snakes have always represented envy in my own mind, so I shaded them to show the dangerous side of that emotion.  And the old authors in the top right are covered in string to represent them being caged in."
SCOTLYN BELEW (11)
"DUALITY"
INK ON PAPER
"When I was in middle school, I did lots of landscape drawings.  In my art foundations class, we had an assignment to create a line weaving.  I was inspired by my previous work, and I wanted to continue with what I always do."
LAUREN PERRIMAN (10)
"VINTAGE SERIES"
PHOTOGRAPHY
"We had to do a theme in Photography One, and I picked vintage as my theme.  It's interesting to see the items that were used in the past because we often lose sight of them because of technology.  Since Mr. DeClue teaches and knows a lot about photography, it feels good to hear that he likes my theme and the way I shot it."
DALLIN FORSYTH (12)

"INSPIRATION"
PHOTOGRAPHY
"I definitely played around with this picture so that you could see the milky way.  My friend TJ Cirillo is looking off into the distance so you can kind of interpret the picture for yourself.  This was a really good shoot."
OLIVIA HALL (11)
"LA MESA STUDY"
CERAMIC SET
"This was the first wheel-throwing project for my ceramics 2 class. The project was based on "La Mesa," an art show for professional artists to make sets for display as a place setting all on one super long table. I'm proud of the set, and it turned out better than I thought. I'm good at throwing, but you never know how the glaze will turn out.  I could eat off of it if I want, but I'm not sure what I'll to with it yet."
LAUREN SPILMAN (12)
"TIMELESS"
PHOTOGRAPHY
"This was for a portfolio project, and the prompt was "community."  It's supposed to be a commentary on older generations using technology in a good way with curiosity and not just 'oh, you young people with your technology! Back in my day, all we had was sticks!'  It was really fun to shoot and my model, Ana, had a lot of fun, too."

Best Friend Quarterly
HOW DID YOU GUYS MEET? 
Alex: 4th grade class
Annabelle: Mr. Flynn's 4th grade class
WHAT IS ALEX'S BIGGEST FEAR?
Annabelle: Toes
Alex: Toes
WHAT IS ANNABELLES  MOMS MAIDEN NAME?
Alex: Summers
Annabelle: Summers
WHAT IS ALEX'S FAVORITE FOOD?
Annabelle: Apple Sauce
Alex: Apple Sauce
IF ANNABELLE COULD BE ANY ANIMAL WHAT WOULD SHE BE? 
Alex: Giraffe
Annabelle: Giraffe
WHAT IS ALEX'S FAVORITE KIND OF POPTART?
Annabelle: Wildberry
Alex: The purple and blue kind
WHAT DOES THE OTHER PERSON DO THAT ANNOYS YOU THE MOST?
Annabelle: Alex doesn't speak English half the time
Alex: Annabelle is book smarter than me

Kelli's Cars of the Quarter
Jake Young, Ryan Hunter, Nathan Hardison, and Brenden Goodman
Make, Model, Year
2002 Mercury Sable 
Nickname
Frankie 
Where did you get it?
"Ryan found the car on Facebook Marketplace for $450. It was in pretty bad shape: the passenger side mirror was dangling, the windshield was cracked, the passenger side window was glued in place because it didn't work, and we had to replace a tail light. The backseats were really torn up and we didn't want to put more backseats there so we put a mattress in it instead. We spray painted the roof, trunk and doors. The car was originally all white."
Favorite thing about car?
"Probably the exhaust. We took it to a shop, had the exhaust taken off, and we had it side pipped. Which is when the pipe is going out the side of the car instead of the back. 
Another thing is the stickers. There's probably 1500 stickers. They came in bulk of about 200 from Amazon. It took a long time to put all the stickers on it."
Best memory
"The first night we actually worked on it, we had like six of our friends over to Jake's house, and we cut off the muffler. It sat in Jake's garage until like January because we didn't want to work on it while it was cold."

Voting Must Follow Petition and Assembly
Across the nation, people are waving banners, holding signs and pushing for legislation.  We're exercising our rights to petition and assemble, but lost in the passion of protest is one of the most important liberties of a free democracy: the right to vote.
  1 in 5 Americans participated in protests of some sort since the last presidential election, according to the Washington Post.
   It is admirable that all of us are taking stances, whatever they may be, in order to create a nation that we're proud to be a part of.  And it becomes especially admirable when we consider that so many young people are taking part in demonstrations, both locally and nationally.
    There's a misconception about young people voting. Many believe that Millennials (those born from the early eighties to the late nineties) do not vote, but that is untrue. Statistics from the 2016 presidential election, according to the Pew Research Center, found that 62 million Millennials voted.  Compare that to the 57 million Gen-Xers who also voted, and it's easy to see that Millennials are certainly putting to use their right to vote.
   Most of the students in high school currently are in Generation Z (those born after the late nineties).  It is incredibly important that Gen Z keeps up the same momentum with political involvement, especially by voting, because it is one of the most important rights that Americans have. And all of this political involvement becomes meaningless if we do not translate that same energy into voting
   In order to register to vote, go to the Missouri Secretary of State's website (sos.mo.gov) and go to the Elections and Voting tab.
   Registrars must fill out the voter registration application, print and mail the application (the application already has the mailing address to the county clerk's office on the page).
   Those registering must be 17 ½ to register and 18 by the day you go to the polls. The only requirements are that you must be a Missouri resident and a United States citizen.
   July 11, 2018 is the last day to register to vote for the primary election for Missouri.  The primary election allows people to vote for those who they think should be in the running for the general election, where voters will choose all or most members of the political body.  The third Wednesday before the election is the deadline to register in order to participate.
   Polling places are open from 6AM to 7PM; if you are in line at 7PM, you still have the right to cast your vote.
   It is important to be informed about voting rights, how to register to vote and to go to the polls so that those representing the public can act with its people's best interests in mind.

FBI Exposes NCAA
The NCAA FBI probe is one of the biggest scandals in sports that will shake the college basketball world for years to come.
This multi-year investigation finally had some findings as in February the FBI released its report on it. Numerous big name schools such as Arizona, Duke, Kansas, Kentucky, and North Carolina have been linked to the FBI investigation. Some allegations have had steeper accusations than others. There is also already been some fallout to these accusations. Some parents have been accused of receiving payments as well as players. Miles Bridges from Michigan State could not practice until the NCAA cleared him a couple of days later. Deandre Ayton and Sean Miller drew negative press when a audio recording was released of Sean Miller discussing a 100,000 dollar payment to Deandre Ayton to get him to go to Arizona. Sean Miller took a leave of absence for a week before returning to coaching after nothing official was confirmed.  Wendell Carter has also had to deal with opposing fans taunting him about being involved in the scandal.
This is only just the beginning as no harsh punishments have been handed down and they are not done investigating. NCAA president Mark Emmert was quoted as saying "Everybody from me on down is deeply committed to making big, significant changes," Emmert said. This could come down hard on some programs resulting in sanctions such as loss of scholarships, vacating wins and titles, and a postseason ban. This will be something top college basketball programs will not take lightly and will be on the lookout for the foreseeable future. Multiple schools will be expected to receive some form of punishment Wins will be vacated, championships will be vacated, coaches will be fired, and recruits will be lost. Most of the student-athletes featured in this scandal will go play professionally soon and will never see any sort of punishment. Although if some athletes stay, they can be counted as ineligible until the NCAA does more investigating.
This scandal could affect more people than who are involved in this. There has been talk of the NCAA tournament being put on hold until everything is resolved. Future recruits could consider other options such as going to the NBA G League and Overseas to help further develop their basketball game and get paid. This could also affect the conferences as some
of the best teams in the power five conferences will not be able to compete at that same high level.
The college game is losing their amateur calling and will look to crack down hard on those ruining the reputation they had built on the college game being an amateur game.
They have kept that reputation for over 70 years and will not go lightly on these coaches and schools.
This upcoming season will be filled with multiple allegations, recruits having to sit out due to being ineligible, and some coaches finding out they no longer have their job.

New MSU Basketball Head Coach
Missouri State men's basketball made a big move March 22nd when they announced they had hired Dana Ford  as the programs 18th head coach.
Ford, who was previously the head coach at Tennessee State, won coach of the year in the Ohio Valley Conference  in 2016.  He graduated from Illinois State University in 2006. Ford was also an assistant coach under head coach Gregg Marshall who is now the coach at upcoming program Wichita State.
Ford replaces Paul Lusk as head coach as Lusk went 106-121 in 8 seasons in charge of this program.
MSU only graduated 4 players on this years team who went 18-15 and beat Final Four team  Loyola-Chicago.
The bears will be without key player Reggie Scurry who announced he would be transfering for his senior season and play elsewhere.
Scurry was involved with the cryotherapy incident where him and Abdul Fofana where burned badly after using the cryotherapy machine. Fofana and Scurry missed the last 12 games where the Bears went 3-9 in those games.
MSU will have Missouri Gatorade Player of the year, and Kickapoo graduate Jared Ridder. Ridder who transfered from Xavier last year, may fill the hole Scurry will leave behind.

Tobacco Tax Fails Proposed Rise, Outcome Disappoints Schools
Missouri's lowest tobacco tax in the nation can have adverse effects, especially in a high school setting.
Lawmakers are proposing tax increases, which, they believe, may could help discourage young people from purchasing tobacco products.
   According to the Congressional Budget Office, a 10% increase in the per-pack cigarette tax would decrease smoking among citizens under the age of 18 by from 20% to 15%. It would also decrease the smoking among adults by from 11% to 8%.
   Missouri voters rejected the proposed tobacco tax increase in November of 2016.  Currently, 4 ½ mills (a mill is one tenth of  cent) for each cigarette goes to a Schools Money Fund, according to the Missouri Department of Revenue.
   That's 17 cents for a pack of 20 cigarettes.  Other, smaller portions of the tax go to the Fair Share Fund and the Health Initiatives fund.
   Other tobacco products like cigars, smokeless tobacco and tobacco-free alternatives that still contain nicotine get taxed similarly.    10% of the manufacturer's invoice price goes to the same state funds.
   According to Ozarks First, the Amendment 3 was a 2016  proposal which would increase tobacco taxes in Missouri from $0.17 to $0.60.  $0.60 is still only about a third of the national average.
   Funds from the proposed increases would have gone into an Early Childhood Health and Education Trust Fund; the Amendment failed with 59% of people voting against it.
   Comparison to nationwide prices Missouri has the lowest excise tax per pack of cigarettes in the country, coming in at $0.17 per pack. Compared to New York's $4.35 tax per pack and the national average of $1.72 cents per pack, the difference is quite notable.  Currently, Missouri's tobacco excise tax is a little more than a tenth of the national average.
   So what does raising the tax even by ten cents hurt? Maybe in a year, you get to buy 10 fewer packs of cigarettes, but public health would actually benefit from an increased tax.
   The current tax is on tobacco products excludes E-cigs, and many believe that a more updated version of the tax would not only bring in more money for state funds, but they could also discouage the use of vapes.
   E-cigarettes, such as Juuls, Suorins or any other smoking alternative, are not included in the state tobacco tax. According to Tax Foundation, only seven states have an actual tax on e-cigarettes, including California, Minnesota, Kansas, Louisiana, Pennsylvania, West Virginia and North Carolina.
Science News For Students explains that within the past few years, the vaping and smoking have switched places.  In 2013, the number of students who smoked was nearly three times that as those who vaped.  But by 2015, nearly twice the number of teenagers vape as those who smoke.
   Knowing that the number of people vaping is on the rise, the government should take action in response.
   An additional tax on E-cigs and their accessories would discourage young people from purchasing them, says senior Christian Casertano, who knows a lot about vaping.
   "It's already an expensive hobby,"  Casertano said.  "And I definitely don't want to spend more money on it than I already do."