Southside Showdown Champions!
Kickapoo girls soccer beats Glendale, once again, for a conference championship!
Wednesday, May 12th, the Kickapoo varsity girls soccer team beat Glendale for a conference championship for the fifth year in a row. Ending the game with a three point lead, the girls got to take the Southside Showdown trophy back home. "It was really nerve wracking going into the biggest game of the year but I knew that we could pull it off," senior, Chloe Young said.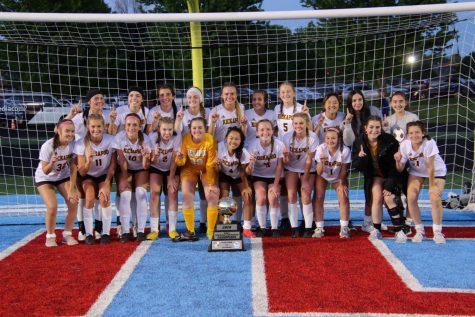 Sophomore, Sabrina Jones, led the game with two goals followed by a goal from both Junior, Abby Light and Sophomore, Abby Bilbao.

"The feeling I got in my stomach when the whistle blew was crazy. There were so many emotions before, during, and after the game. We all played our best games and it was good competition. I think our matching braids really helped bring the trophy back home," sophomore, Vanessa Maturey said.
They LadyChiefs ended their season 18-3 and are now preparing for districts in the upcoming week. A win against the falcons is always a good way to end the season, Go Chiefs!
End of Year Busy Work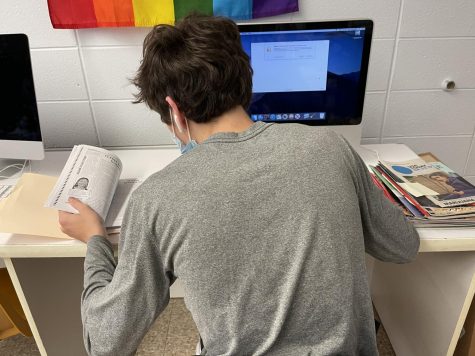 As the year draws closer towards its end many students now face a new problem. Teachers have reached the end of their required curriculum, and now many have decided to give them work with no purpose other than to keep them busy. This can be incredibly frustrating for students.
Often, the work is not actually helpful for the real world or knowledge we would need to have. In my personal experience, I have done countless essays and presentations at the end of the year and this year it has been especially bad.
This is the first year of my high school career where I have had a job during school, so it hits much harder now. For the past few weeks, I've noticed times I am doing homework at 11:00 P.M. instead of sleeping after a shift and start to think "Why am I doing this?"
In my personal opinion as this year draws closer to its end teachers should take more consideration towards their student's time and the other things they have going on in their lives outside of school such as sports or a part-time job. Upon this consideration, they should work to limit their busy work given. In its replacement, I feel that short assignments that are helpful and relevant to what students need to know In real life would be a much better use of time than a presentation or essay this time of year after the main curriculum has already been taught.
Girls Track Update
The Kickapoo girls track team has been on a terror this season, forcing their way through the competition. Many of the girls, specifically the throwers, are looking up for conference. The Conference meet is soon, and they have high hopes. Senior Chloe Merced said, "The girls team is in a good position to win the conference title. We have really good throwers and relays." Keep on the lookout for the girls track team for the rest of the year!
Baseball Pictures – vs Ozark Tigers, March 30
Senior Letter: Lilly Doss
What the heck. Those are the only words that come to mind when writing this senior letter. I am about to graduate high school, go to college, and, be independent? Huh? You're telling me I wasn't sitting in Cherokee lunch detention just last year? Being a senior feels so surreal, and so short. Whatever the opposite of senioritis is called, I have that. Maybe having no 4th quarter Junior year didn't help, but boy has high school gone by so quickly. In the past, I've heard people say 'it goes by so fast, enjoy it' but I never took it to heart. Now, being in the 'gone' portion of 'it goes by so fast', I will tell you it really does go by so quickly – do not take a moment for granted. Go to the dances, go to the games, join all the clubs you want to join. You only get four years, take advantage of them. One thing I'm very glad I took advantage of during high school is the journalism program. Although you might throw this thing in the recycling bin after you read it, KHQ is a lot more than just a random group of students writing long stories. This magazine you're holding right now has played such a huge part in my high school experience and I am forever thankful for the relationships it has brought me. It has made these past few years worthwhile and made me feel a part of something bigger than just a journalism class. To all the underclassmen reading this – TAKE JOURNALISM. I promise Ms. Orman is not scary, I promise it is not a boring class and I promise it is not grueling difficult work. Take the class, because chances are, you will love it. This is my final issue of the magazine, and man, do I wish I could go back in time and this be my first. Peace out KHQ, it's been fun. 
Boys Tennis
Boys tennis has been on a role this season. They had their conference match up here at cooper tennis complex earlier this week and placed 2nd overall and are now preparing for District's next week may 10th. We are looking forward to seeing how each individual does next week. "I'm pretty happy with how our season has gone so far and it'll be good to see just how good we do next week at district's." Senior Caden Hillman said.
To Do's and Not To Do's, Traveling Edition
Last summer, most of our plans consisted of staying at home and wearing masks when we were able to leave our house. Fortunately, this summer seems to look a little different. Now that traveling and tourist destinations are beginning to reopen, it's time to review safety measures for traveling and what everyone needs to know before hitting the road or booking a flight.
Listen to Your Doctor: One of the first things that you should do before traveling is reevaluate your health. Visiting your doctor before traveling is a good way to make sure that you are a-okay to leave. It's best to tell your doctor your planned destination, how long you'll be gone, and activities that you might be involved in so that your physician can accurately evaluate any potential risks. If you've had any recent major surgeries or procedures, check with your doctor to see when your release to travel date is. If you've had a recent heart attack or stroke, are suffering from chest pains, pneumothorax, respiratory issues, infection of the ears, nose or throat, a fever over 100.4 degrees, or any illness easily spreadable to others, then traveling (especially by plane) is not for you. As always, if eligible, try and receive one of the vaccines for COVID-19 that are currently available. The Moderna and Pfizer-BioNTech are currently safe to receive. At press time, the Johnson and Johnson's vaccine has been temporarily halted.
Follow Traveling Rules: On January 12th, 2021, the CDC passed an order stating that all passengers, even U.S. citizens have to have a negative COVID-19 test no later than three days before boarding to arrive in the United States.
Masks are required on different methods of transportation such as planes, buses, and trains. This is for safety reasons.
"Traveling on public transportation increases a person's risk of getting and spreading COVID-19 by bringing people in close contact with others, often for prolonged periods, and exposing them to frequently touched surfaces," says the Centers for Disease Control and Prevention.
Packing and Sanitizing: After arranging your transportation, temporary residency, reservations, and more, it's time to start packing. Of course, you'll need your essentials. After packing enough clothes, shoes, and hygiene products, the CDC recommends a health travel kit. A health travel kit consists of prescription medications, over the counter medicines such as pain reliever, along with Band-Aids, tweezers, an EpiPen, insulin, inhalers, and anything medical that a person may need for emergencies.
Though the COVID-19 panic may have decreased, the threat is still very real. When traveling it's best to bring disinfectant products to clean commonly touched surfaces that could be contaminated.
Geriatrician June McKoy, associate professor of medicine at Northwestern Medicine, advises to pack hand sanitizer, disinfectant wipes, disposable gloves, and plastic bags that are sealable and disposable. Even though COVID-19 is still around, it doesn't mean the travel fun has to go away. As long as you remember to be safe and smart, traveling this summer will be no problem.
Hacks to Help You Travel and Pack: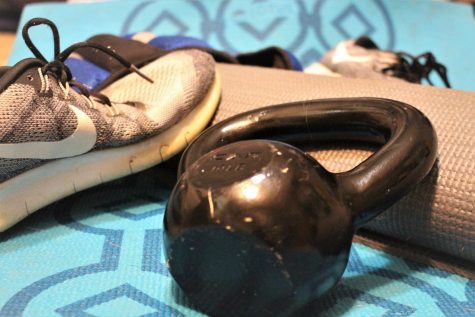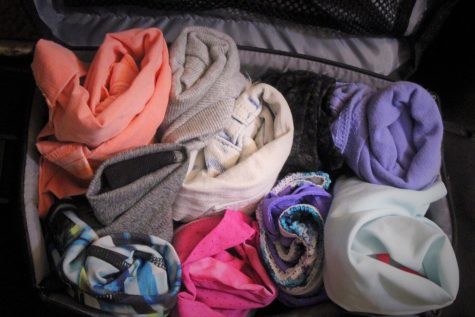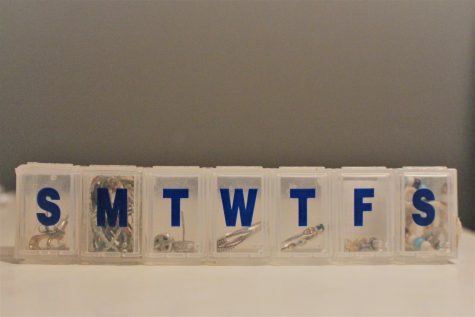 Baseball Pictures – vs Joplin Eagles, April 26
Overcoming Writer's Block
Simple, yet profound ways to overcome a lack of creative inspiration.
Writer's block happens to even the best writers among us. When it takes hold, it can feel paralyzing. Whether you have a final paper due at midnight, or you're simply trying to get your creativity flowing, writer's block can be overcome. Please enjoy the following tips on overcoming writer's block from the extensive experience of a master procrastinator.
One of the biggest issues I have when it comes to writing large pieces in a short period is remaining focused. You feel helpless to accomplish what you so desperately need to do. Try…
Asking deeper questions to get engaged in the work you are doing.

Self-reflect about the root of your lack of focus. Often, I am unable to focus because of the pressure of the end goal. If you are feeling overwhelmed with focusing on a large task, ask deeper questions. Why do you feel so overwhelmed? What steps can you take, right this second, to get one step closer to the finish line? What positive result can you look forward to at the end of the task?

Think deeper about the task at hand. Struggling with Calculus or World History? Try taking a broader perspective. Then, break down what parts of the task are causing the issue for you.

Eliminate distractions.

I will say this once (speaking as much to myself as everyone else) TURN OFF YOUR PHONE. The world will not end in the time it takes for you to do your homework. Don't even use it as an excuse and say "I'm just changing my playlist on Spotify". I don't want to hear it. I have made all of these same excuses a million times. Put your phone in the furthest corner of the room and commit yourself to keep it there until you achieve what you intend to.
Attempt to fully immerse yourself in your work.

At the end of the day, accomplishing things brings satisfaction. Sit down and don't get up until the work is done. It sounds simple, but it's truly difficult. Plus, by setting aside distractions, you reinforce self-discipline. By disciplining yourself, you are showing respect for your own time, and respect for your boundaries. And when it's all said and done, overcoming work ethic obstacles removes a huge burden of stress from your shoulders.
Writer's block can set in when you are feeling uninspired. If you are looking for a way to reclaim that source of creativity, try…
Spending time outside.

Nature has so much inspiration to offer. Take advantage of that. Particularly if that assignment is a creative writing assignment, grounding yourself in nature can give you a lot of ideas to work off of when you return to work.

Read.

The very best writers read constantly. If you are having trouble with writing, try reading a piece of work from the genre you are working toward. Or simply read something you enjoy.

Listen to music.

Music is such a powerful force. It can create mental connections between memories, people, places, and ideas. Try listening to music that you associate with a particular period in your life or that you associate with the task you are trying to accomplish through writing. Ideas that you associate with this music can resurface and give you ideas for your piece.

Freewrite.

Try taking a break from the rubric. Instead, write about whatever is in your head. If particular anxiety is keeping you from making progress on your project, write about it. By expelling this anxiety on paper, it may make it easier to focus on the assignment at hand. Write without expectations and see what you create.

Get organized.

Your passion for the project you are working on may simply be drained because you feel overwhelming. Take a moment to breathe. Set aside what you have already done on the project and take a moment to truly organize your thoughts. There are many different types of visual representations that you can use to organize the concept you're tackling. Things like a flowchart or an idea web can be immensely helpful and can serve as a reference point as you progress toward the end goal.
Lastly, if all fails, take a complete mental break before easing back into the project. Get a snack, take a walk, or drink some water. Any activity that can help refresh your body physically also will help sharpen your brain for productivity. Sometimes, in the pursuit of achievement, the best thing you can do is take a moment to recenter mentally, physically, and emotionally.
Boys Tennis
They are currently preparing for their first match at Lebanon on March 29th. They are still trying to figure out their lineup but are blessed to have a great top 6 players as of right now. "I'm very excited to be able to put my craft on display in our first match" Cayden Danzer said.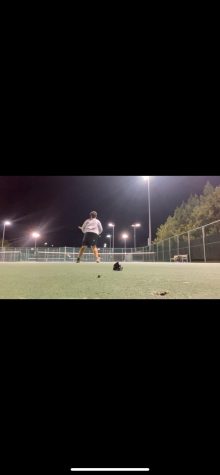 Boys' Golf Starts Their Season
After three days of tryouts, Boy's Golf finally has their 16 member team for this year. The first 3 days of March were spent narrowing down the team in order to fill in the empty spots. The players' abilities were tested by playing  three, nine hole rounds at the Oscar Bloom Golf Course. They were then ranked off of how they played.
" I hope that as a team and as an individual we can get to state, I think that the team will get along well because we all have the same goal and that is to get to the state tournament!" Senior Hayden Wiggins said. The team will be meeting for practice everyday after school at varying locations and will work hard to reach their goal.
Chief TV Update
Chief TV is a program that grades freshman through senior can become apart of. Chief TV is a classroom-based club that involved filming and editing videos that are displayed in the commons on the TVs on the walls. "A lot of projects are filmed in the classroom and some are filmed on our own time out of the classroom," sophomore Hailee Seymour, a student in Broadcast Journalism II and Chief TV member explained. "It's a very hands-on class and you get to do different projects that are based on your interests and what you enjoy to do."
Seymour enjoys being apart of Chief TV. "It's really fun," she said. "You get to meet new people. You always get to do stuff that interests you not just what the teacher assigns. You can make it your own and not do the same as everyone else."
Although she still enjoys it, Seymour also described how COVID-19 has affected Chief TV. "It's very downplayed this year," she explained. "We can't do as much as we did in previous years." However, Chief TV has no plans on slowing down anymore anytime soon. If you are interested in becoming apart of the Chief TV program, you first have to take the prerequisite course Broadcast Journalism I. Once you have completed this class, you may enroll in Broadcast Journalism II which is where the fun really begins!
Archery Team
The archery team won all city last week. In the boys' competition, junior Lucas Young won first place at the meet and senior Caden McCall won third. On the girls' side, the team swept the competition and placed three girls in the top three. McKenna Black, a senior, won first place while junior Audrey White and freshman Kaylee Thomas won second and third.
Kickapoo's archery team became the first high school team in Springfield to qualify for state with a tier-one school. Archery has been practicing every morning and afternoon when they can. "We all work hard to get to where we are and even when we couldn't go to school practice we would practice on our own at the archery range," Audrey White says.
Writing Center Update
The writing center is a helpful if obscure tool available to Kickapoo students. The main purpose of the writing center is to give students a chance to have an extra set of eyes read their writing whether that be an essay, lab report, or anything in between. Maddux Green, a senior this year, is a member of the writing center and has the title of "writing consultant." This position is open to any junior or senior who is a good writer, talks to Mrs. BK, and applies via a Google Doc at the end of the year. If accepted, they will be expected to be open to editing papers that Mrs. BK assigns them within twenty-four hours so that the student can make any corrections needed or take any suggestions made by the editor into account before the due date. Writing consultants "leave comments on their Google Doc about what changes [the student] can make to their essay," Green explained. Green also described the benefits of being a part of the program. "It looks really good on college applications," she said. She also said that it gives editors the opportunity to improve their writing and editing skills. 
Green wishes that more people took advantage of the writing center. "I wish more teachers encouraged students to use it because it's kind of hard to communicate stuff with COVID this year," she said. Although mainly English teachers encourage students to utilize the writing center, it is open to anyone in any subject at any time. All a student has to do is talk to Mrs. BK about getting a paper edited, send it to her through Google Docs, and a writing consultant will edit it within the next twenty-four hours and get it back to you so that you can read through their comments left on the document. 
Green explains why she joined the writing center. "I like editing people's papers so just being able to do it is something I enjoy," Green said. If you are like Maddux and enjoy writing or editing, join the writing center as soon as you can, and if not don't sleep on this amazing tool you have to make sure your papers are in great condition before submitting them! 
Golden Girls Tryouts
Information regarding upcoming tryouts and deadlines.
Tryouts for Golden Girls are March 27. Pick up an informational/application packet in the front office or from club sponsor, Amy Barron (room 105).
Forms are due March 8th to Amy Barron or brought to the parent/participant meeting that will be held Monday March 8th at 5:30 p.m. The meeting will be held in the Library at Kickapoo.
Tryouts are March 28th from 9:00 a.m. to 3:00 p.m. The results will be posted March 27th on the Golden Girls social media by 9:00 p.m.
You do not need a current physical to try-out, but if you make the team you will need a physical by April 2021.
Dancers will be judges on appearance, cooperation determination, skills, how quickly they retain the routine, overall performance and their enthusiasm, interviews, teacher/coach recommendations.
Please come prepared with a 1-1:30 minute solo.
The booster club has fundraising activities that help pay if cost is an issue.
"Tryouts are always exciting we love to see returning people come back and new people wanting to come up and be a part of the team," club sponsor Amy Barron said.
Boys Wrestling
Boys wrestling has been great this season. The team had five athletes qualify for sectionals and out of those five have one athlete qualify for state. Tai Koyama is the only one to qualify for the state wrestling tournament, having placed 3rd at sectionals. He is very excited to get to compete with some of the top athletes in the state. "I'm very excited to compete and very blessed with this special opportunity." The state wrestling tournament will take place at Independence Missouri next Saturday. Make sure to show your support for this great and gifted young man.
Boys Cross Country Team Ranked 4th in the State
After the cross country meet at Ha Ha Tonka State Park the boys placed second, right after the number one team in the state, Rockbridge. The Kickapoo boys cross country team is now ranked 4th in the state.
Is Hybrid Learning The New Norm?
Springfield Public Schools has recently announced the new learning plans for students k-12. As of now kindergarten through 8th grade students will be transferring to a 4 day learning week in the beginning weeks of November. Students will attend school Monday, Tuesday, Thursday, and Friday. Wednesday is still left open as a day for the schools to clean and sanitize. As for students in High School, there will be no changes or adjustments. High school students will still follow the hybrid learning plan from August, which included; students A-K attend school on Monday and Tuesday, while L-Z attend school on Thursday and Friday. This new plan for the k-8 students is intended for the remainder of first semester/second quarter. There are still no updates on how school will look for SPS students coming back from Winter break continuing into second semester.
Online story- Volleyball
Kickapoo Volleyball has been phenomenal thus far. They are undefeated in their conference so far. They faced Hillcrest and swept them 3-0 this past week. They have swept most of the teams they have faced so far this season. The chiefs will take on any team left in the conference and will try to keep up this winning streak of theirs. They are 17-4 so far, and districts are in two weeks and they plan on winning the district and the state title along with it.
Change Wars
Once again FBLA is doing Change Wars for this week. The teacher who's going to collect the most money, in change, during their first block is going to win the "war". All the money collected is going to be donated to March of Dimes, a non-profit organization helping newborn babies in town. 
Mr. Wooderson and the FBLA club are giving a delicious price to the winning teacher and their class, a party of donuts for the entire class.